HOFNER GUITAR SCHEMATIC WIRING DIAGRAMS 2
HOFNER VERYTHIN VINTAGE SEMI-ACOUSTIC GUITAR (CURRENT MODEL)
Drawn by Olaf Poeter, Germany
Click HERE for Acrobat (pdf) File in Colour
VERSION 1.0 - AS WIRED BY HOFNER: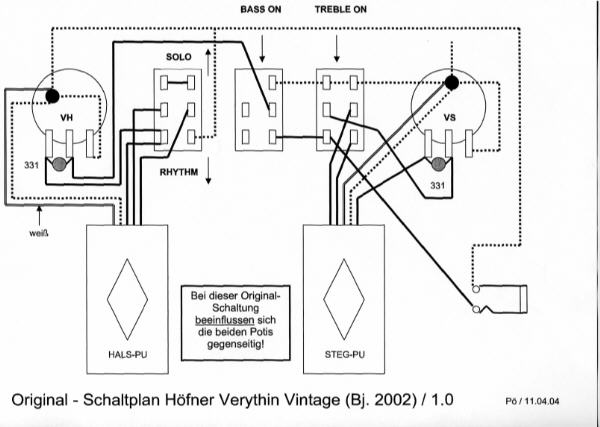 VERSION 2.0 - AS MODIFIED BY OLAF: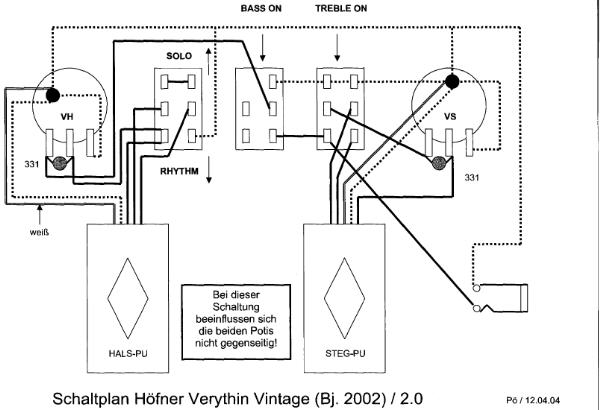 OLAF EXPLAINS:
Version 1.0 shows the original wiring. Version 2.0 is a modified one, on which the two volume pots do not influence each other (which is the case on the original!).
I found this scheme out when I re-wired my 1968 President.
---