1964 HOFNER VIOLIN (500/1) BASS GUITAR
Serial No. 471
Pot Codes: 443; Body Date: 27 January 1963.
COURTESY OF JOE BAIARDI, TEXAS, USA:
(The restoration of this bass was carried out by Dan Johnson in Akron, Ohio, USA. His shop is called Custom Guitar Works. His email is DRJguitar@aol.com. )
A. AFTER RESTORATION: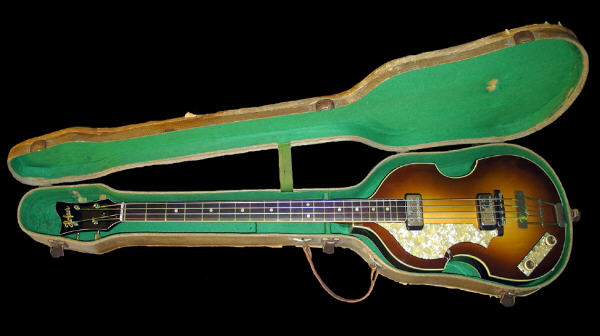 Yes, that is the original Selmer Case !!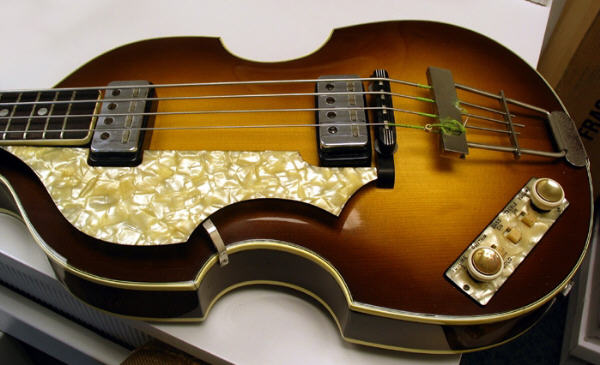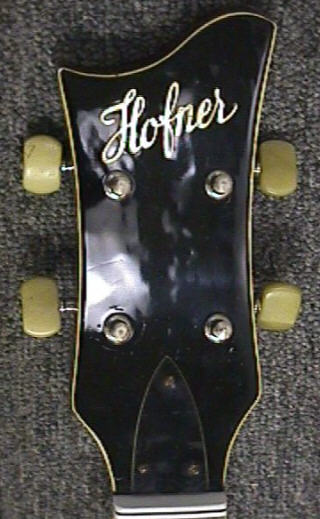 ---
B. BEFORE RESTORATION: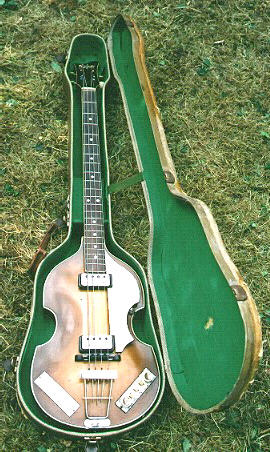 Note the "left-handed" original location for the control consul that had been crudely blanked-off after the bass had been converted from a "lefty" to a "righty".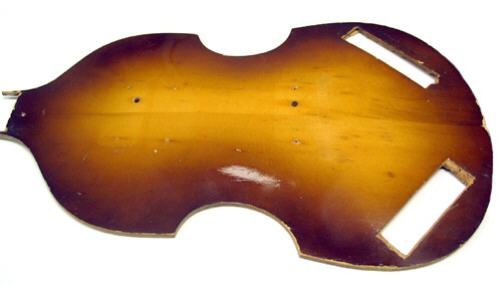 The original "modified" body top that has now been replaced.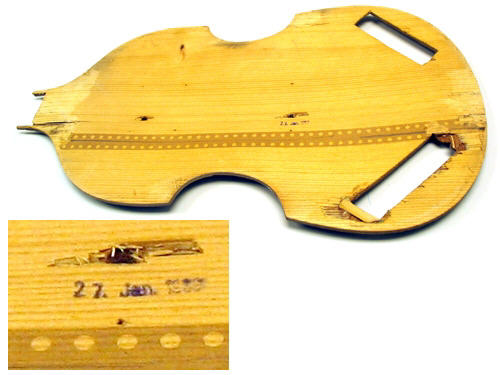 The underside of the replaced body top reveals a date stamp of 27 Jan 1963. This indicates that the body must have been made about a year before the bass was finally assembled, bearing in mind the pot code of 443 (pots made in early Nov 1963) and the 1964 shipping date indicated by the Serial Number.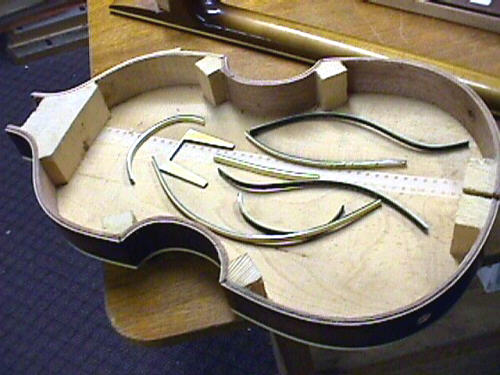 The inside of the body after the old top had been removed.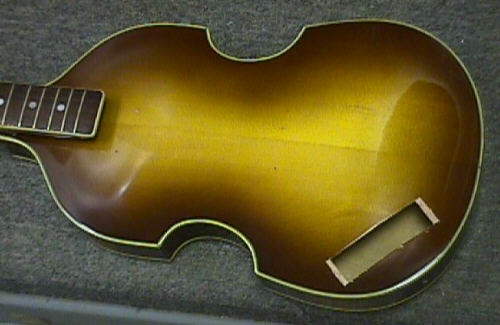 The bass after the new top has been installed and finished, but prior to fitting hardware.
---
Return to VISITORS' GALLERY - SELMER DISTRIBUTED BASS GUITARS