KELLY 50Watt REVERB AMPLIFIER HEAD
- ORANGE SPECIAL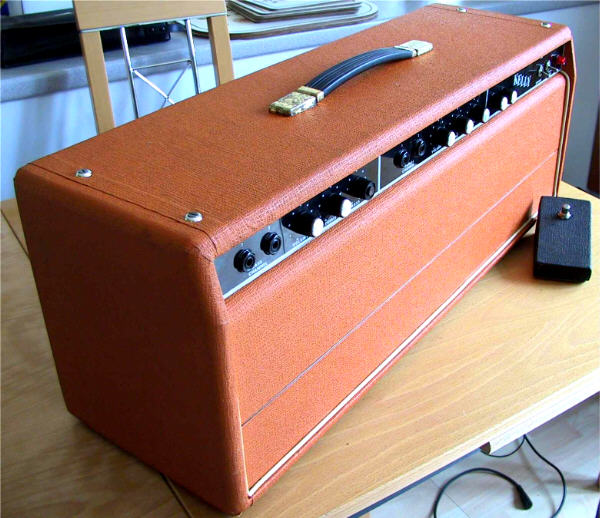 The orange tolex on this amp is almost certainly original. This, together with the twin reverb level controls described below, indicate that this was a "one-off" special order made by Kelly.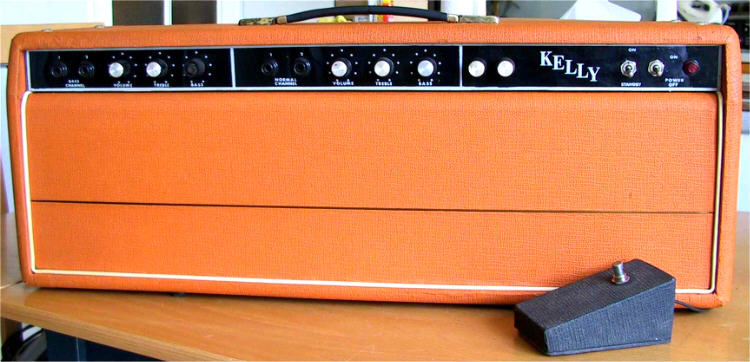 Note the two reverb level controls acting on each individual channel, just to the left of the Kelly logo. On a standard Kelly 50w Reverb, a single level control acting on both channels would be fitted, with a footswitch jack socket located where the right-hand level control is situated on this amp. This is almost certainly how the amp left the factory.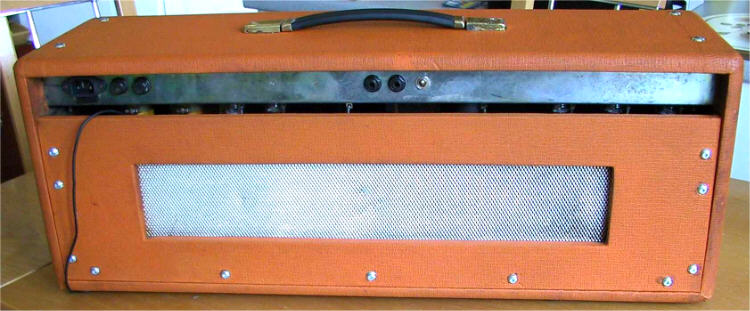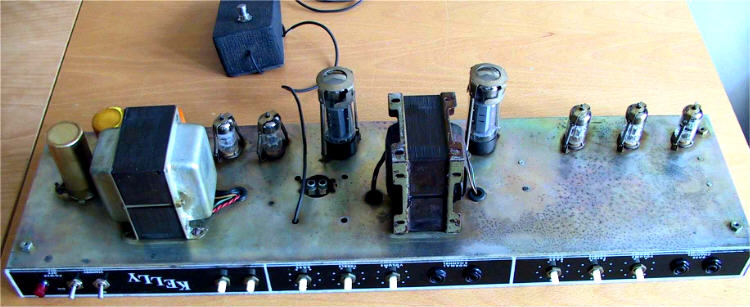 Note the footswitch lead directly wired into the circuit and passing through a drilled hole in the chassis.

Valve compliment: 4 x ECC83; 1 x ECC81; 2 x EL34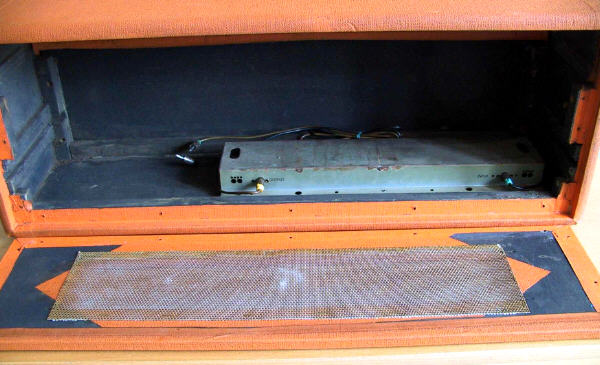 ---
Return to KELLY AMPLIFIERS MAIN PAGE