RSA/SELMER-TRUVOICE MODEL TV8 COMBO AMPLIFIER
COURTESY OF RICHARD BOOTH, DONCASTER, ENGLAND:
Visit Richard's VINTAGE RADIO WEBSITE.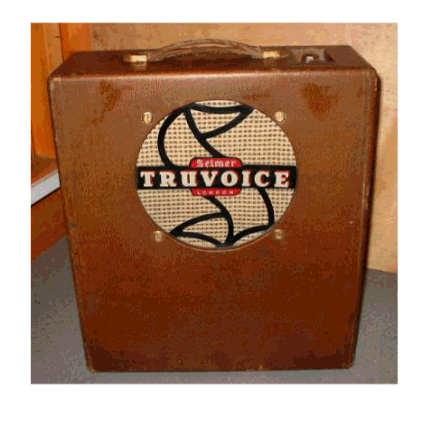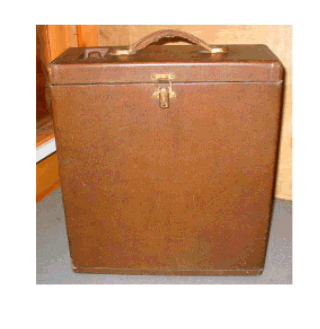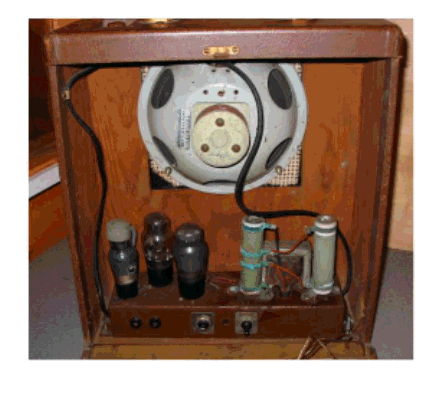 ---
TIM FLETCHER'S COMMENTS ON THIS AMP AFTER PURCHASING IT FROM RICHARD:
"I was quite surprised how compact the amp is, about 12" x 15" x 4". A little beauty though.

Valves are Osram, 1 x KT33C, 1 x U31, 1 x KTZ63. There is a hole for another valve but it doesn't look as though it ever had a valve base in it, may be a standard chassis pressing which suited several models. There is a pencilled serial number, 101521 or more likely 10/521, which means it may be a TV10, although it does look more like the TV8. No date, unfortunately."
---
Return to SELMER AMPLIFIERS - 1947 TO 1957