c1947 RSA MODEL AC12 PA SYSTEM
Serial No: 101319
COURTESY OF ADAM SPRY, CORNWALL, ENGLAND: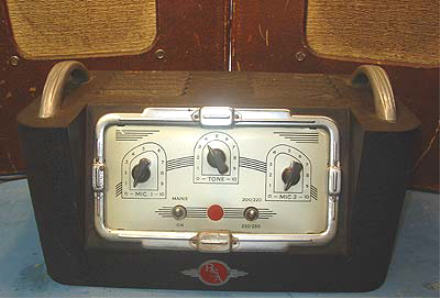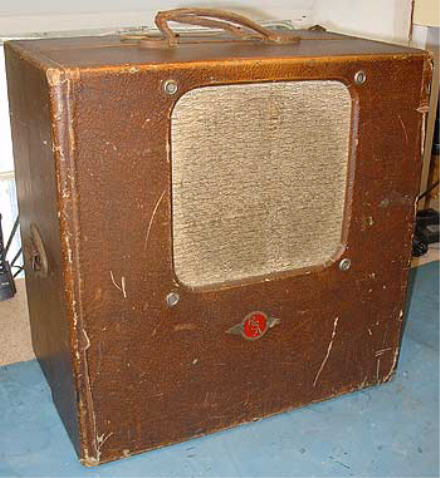 Note: The Speakers (Goodmans?) are stamped 13th and 15th August 1947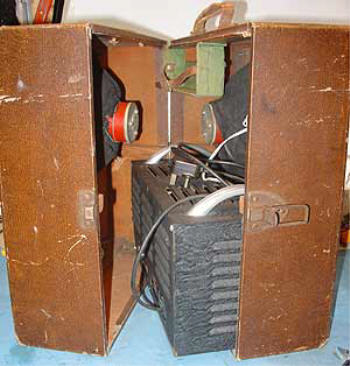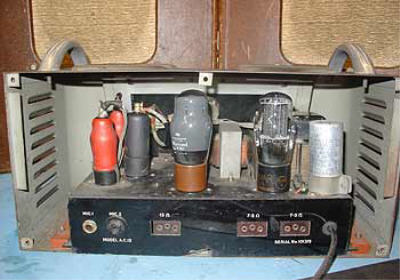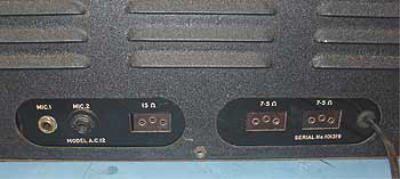 ALAN'S COMMENTS ABOUT HIS PA SYSTEM AND ITS BEATLES CONNECTION:
I only bought the amp because it reminded me of my college days. I did electronics at college, and our lab technician called Gordon Spurr was a valve amp fanatic who came from Liverpool and knew The Beatles.

He had one of these AC12's complete with the original ribbon mike. He would always tell us that it was the very amp that the students union bought for The Quarrymen. He had been given it to repair in the early sixties and it was never collected. He also had an identical Selmer version, apparently Selmer took over RSA and re-badged the AC12 series and continued making them?

It was a great story, I have no idea if it was true, but he was a great guy.

---
Return to SELMER AMPLIFIERS - 1947 TO 1957