c1955 RSA SELMER-TRUVOICE TV/15 COMBO AMP
Serial No: 15/628
COURTESY OF FRED FRISKES, HOLLAND: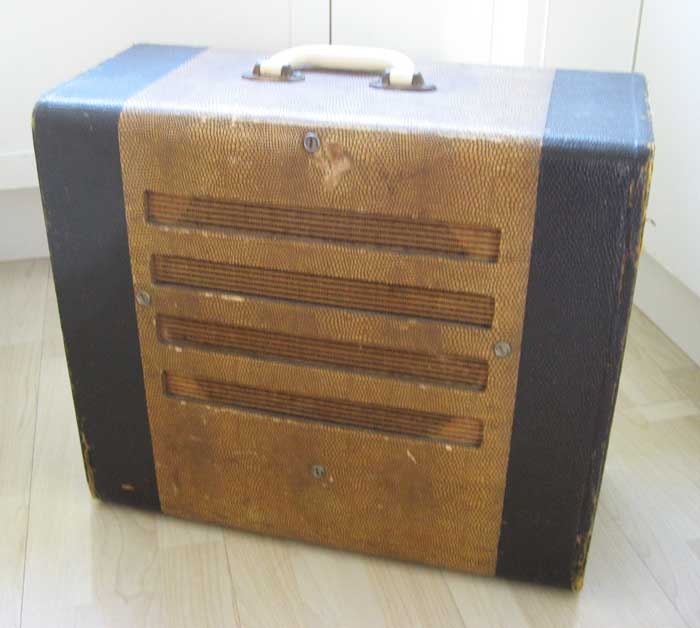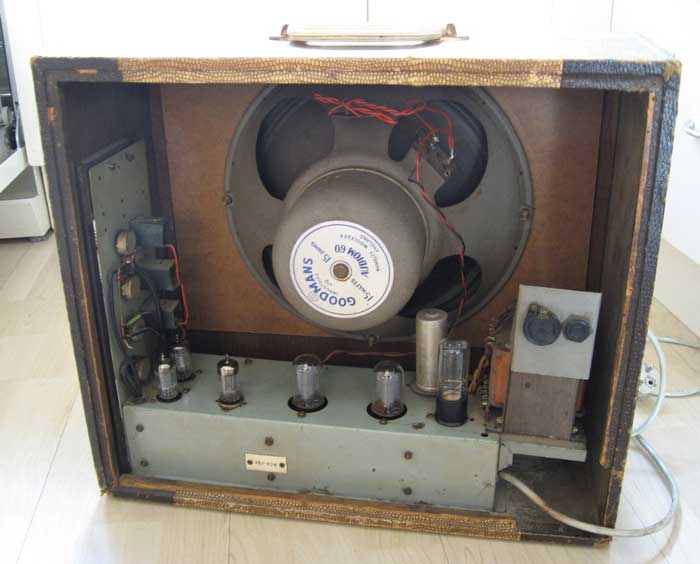 Three Pre-Amp Tubes in the amp: 1 x Brimar 6BR7 (=EF86); 1 x Brimar 12AX7 (code date - April 1955); 1 x Philips Mini ECC83.
2 x Un-identified Power Tubes.
1 x RCA Rectifier Electron Tube 80.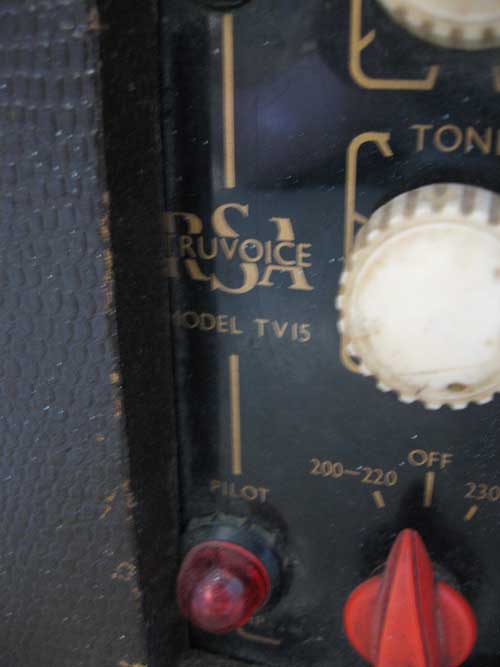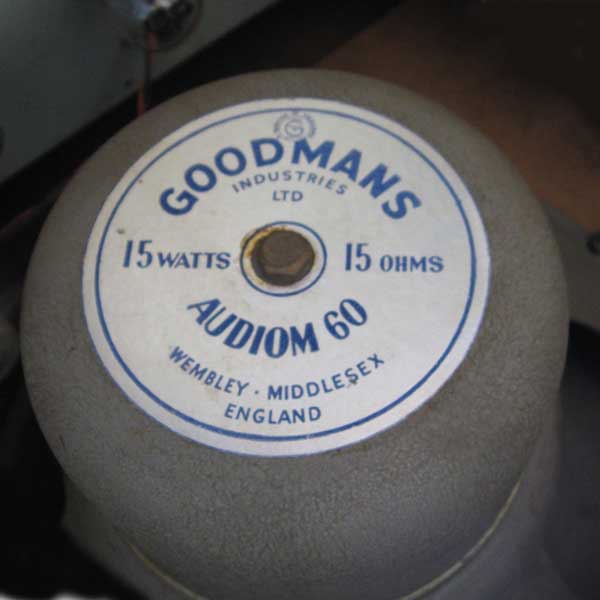 ---
Return to the SELMER RSA EARLY AMPS PAGE.