1963 HOFNER VIOLIN BASS GUITAR (MODEL 500/1)
Serial No. 198
COURTESY OF: MARC SABATIER, FRANCE: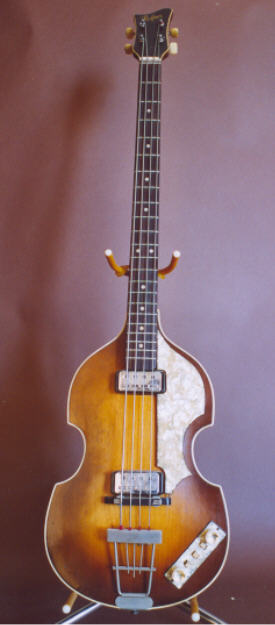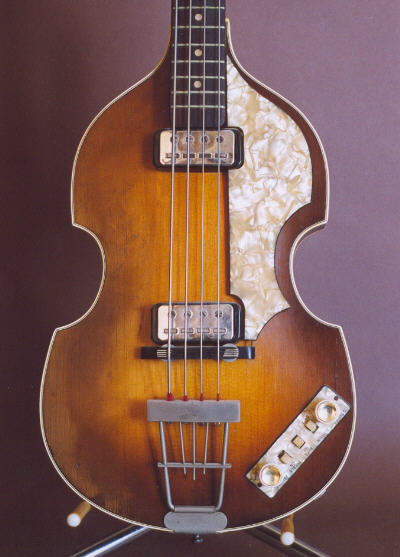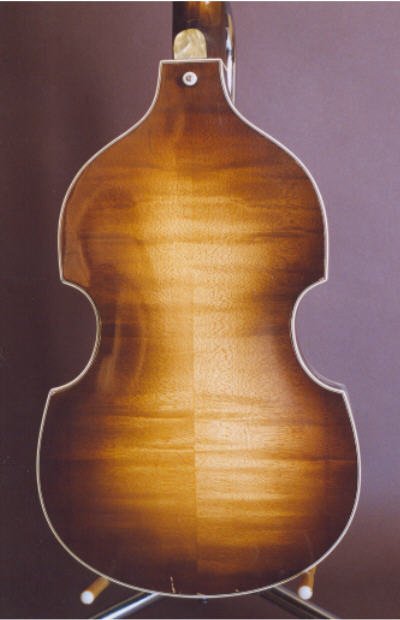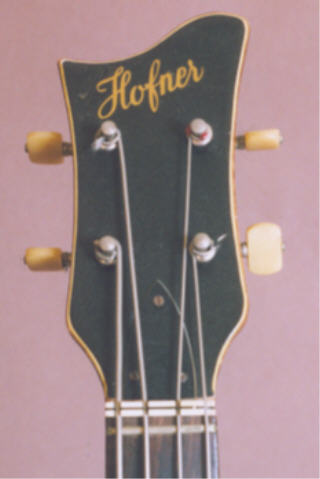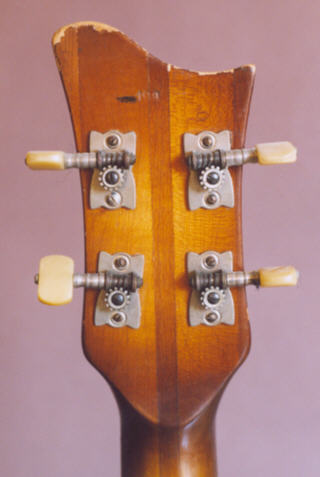 MARC'S COMMENTS ABOUT HIS BASS:
" I bought the Violin Bass in 1979 in London after seeing an advertisement in Melody Maker (see scans) from "The Music Shop At Keyboard Hire", near Edgware Road, if I remember correctly, for £95 (Ho..happy days!). I had been looking for one for a couple of years. At that time, the salesperson asked if I would also care for a white Vox Phantom VI for £30 extra pounds. The guitar neck was unbolted, and the whole guitar had been folded up in some kind of a cheap briefcase. Being a **** I turned the offer down! "
---
Return to VISITORS' GALLERY - SELMER DISTRIBUTED BASS GUITARS