Late 1960's HOFNER 178 "GRAND SURPRISE" SOLID GUITAR
ASSEMBLED IN SPAIN BY THE KELLER COMPANY

COURTESY OF RICCARDO ABBONDANZA, ITALY: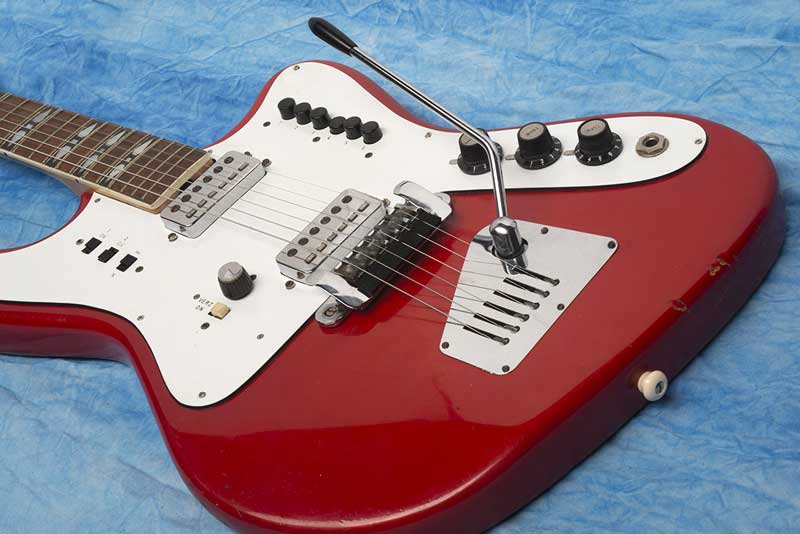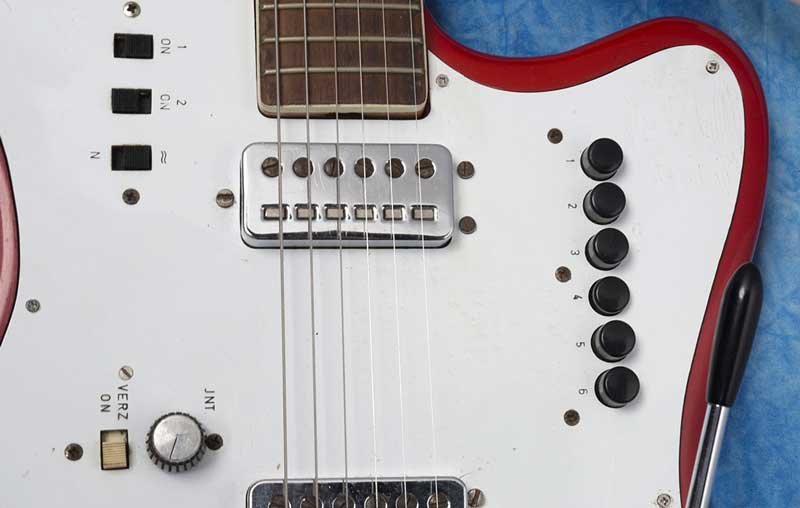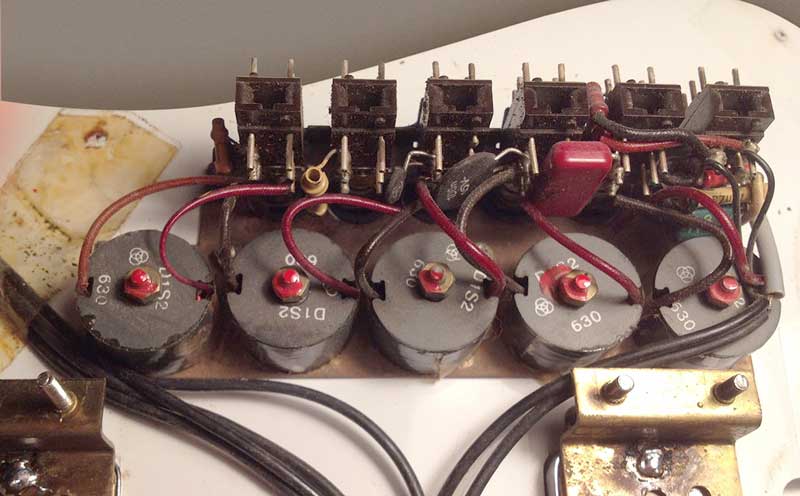 The coil bobbins used to modify the sound of the guitar when the bank of six push-buttons are in use.
The mercury switch, installed to turn off the battery power to the active circuits when the guitar is left in a vertical position, thus helping to save the battery life when the guitar is not being played.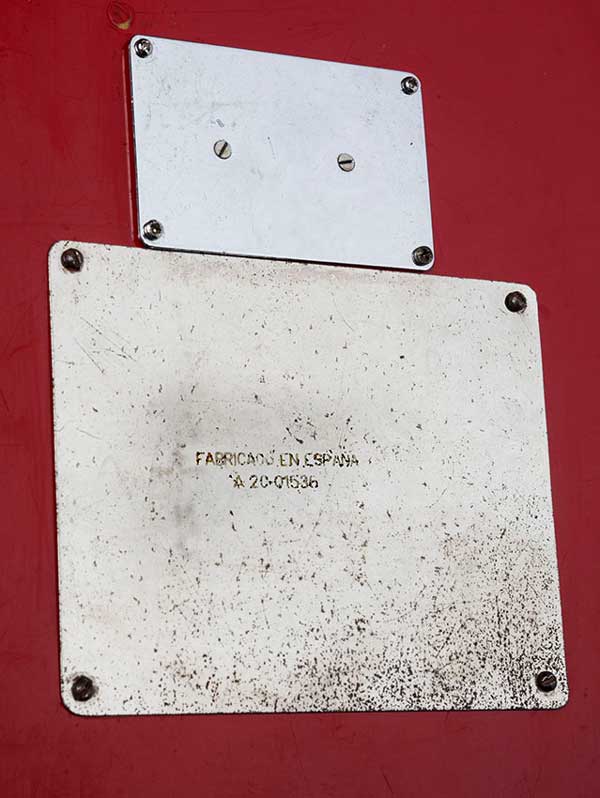 Note the "Fabricado En Espana" inscription on the vibrato tailpiece cavity cover.
The small plate above houses the battery for the active circuits.
---