c1970 INVICTA ESTUDIO SOLID ELECTRIC GUITAR
(MADE IN SPAIN BY THE KELLER COMPANY)
COURTESY OF XOSE CRISANTO GANDARA, GALICIA, SPAIN: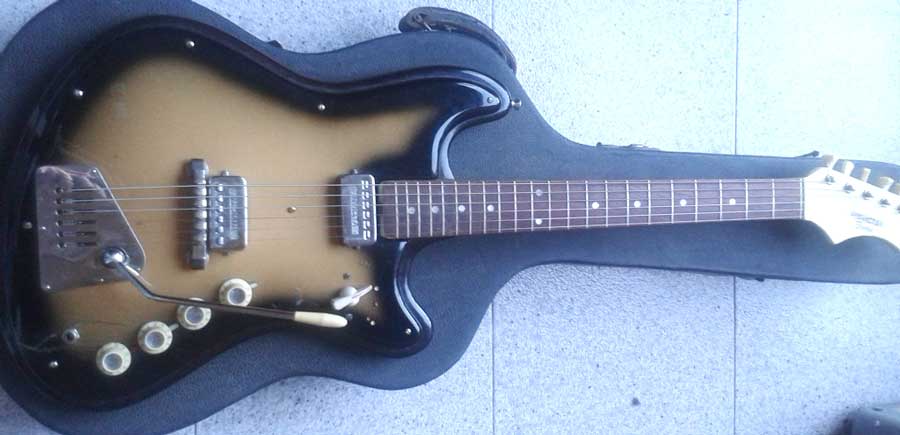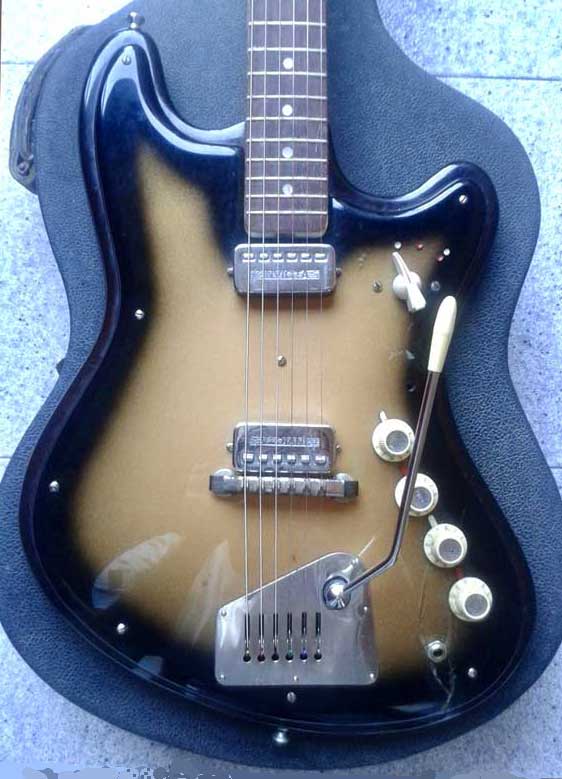 The Vibrato Tailpiece and Control Knobs are identical to those used by Hofner in this period. The Pickups are not Hofner standard units in appearance, but could well have been made by the Franz Pix Company - Hofner's main supplier in Erlangen, Germany.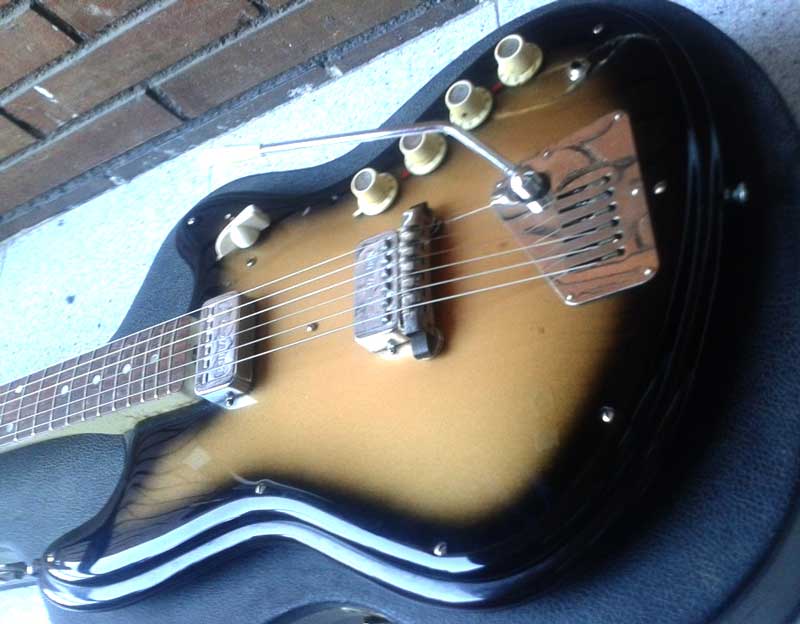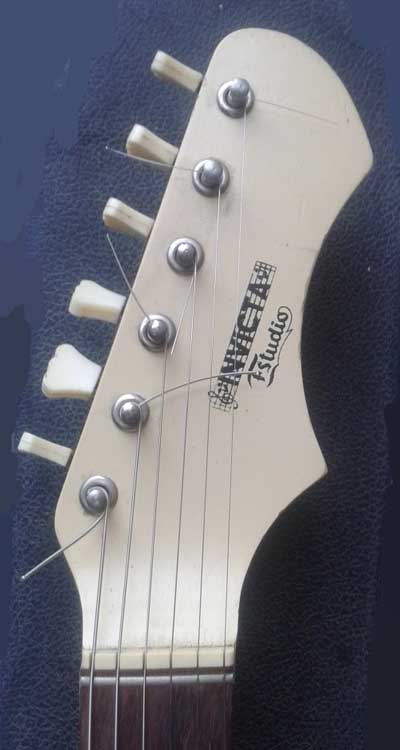 Those tuners also look familiar.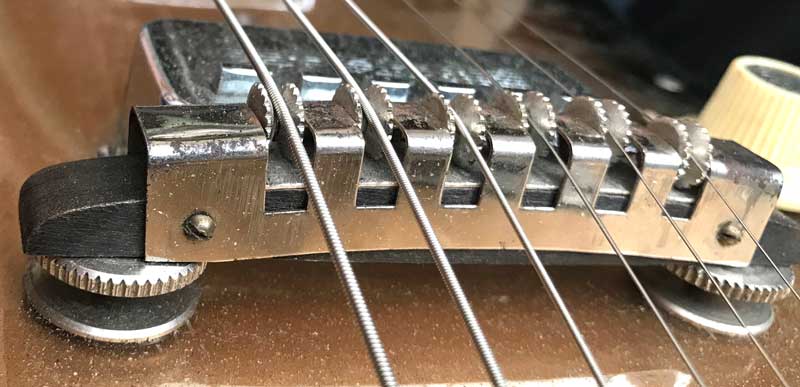 ..........but the bridge is definitely not a Hofner design. The "ebonised" maple (?) cross-piece however could almost have been borrowed from off the Hofner 72/20 standard bridge though!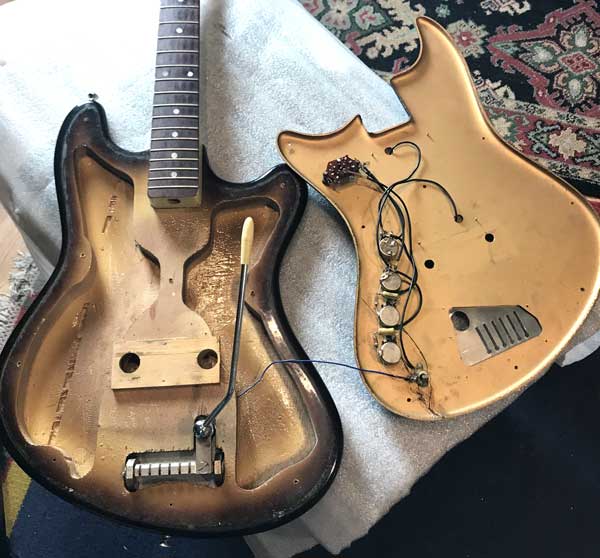 Two photos showing the laminated timber construction of the Invicta's body.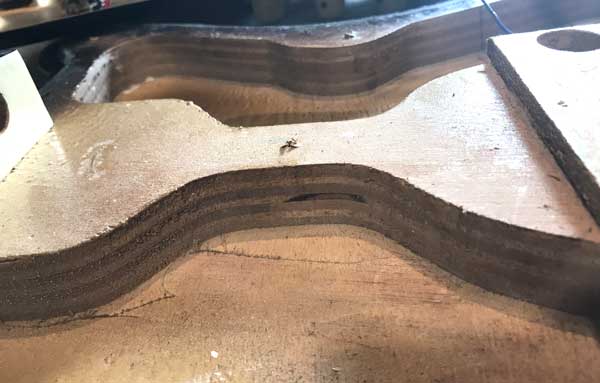 ---
Return to SPANISH-MADE HOFNERS FACT FILE