SELMER FUZZ-WAH EFFECTS PEDAL
c1968 PEDAL (EX PROCOL HAREM) WHICH IS NOW IN A UK COLLECTION: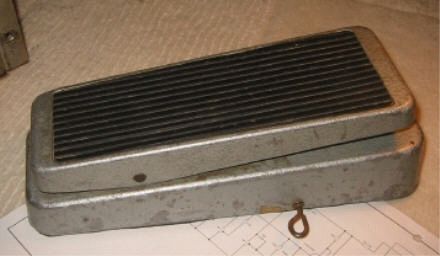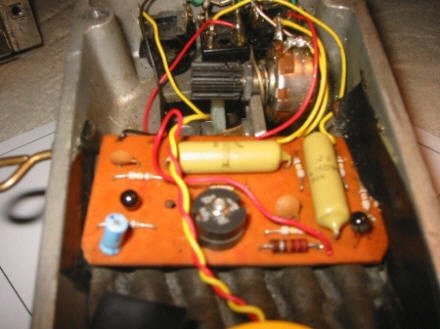 There seems to be some association with Vox here. The pedal is the exact size and shape as the first Vox grey wah pedals with the rectangular circuit board. This one is a different mould though, because of the IN/OUT being in the front. Maybe Vox produced these units for Selmer? Coloursound could possibly have supplied the board ?

---
EARLY 1970's PEDAL COURTESY OF DES SIMMONS: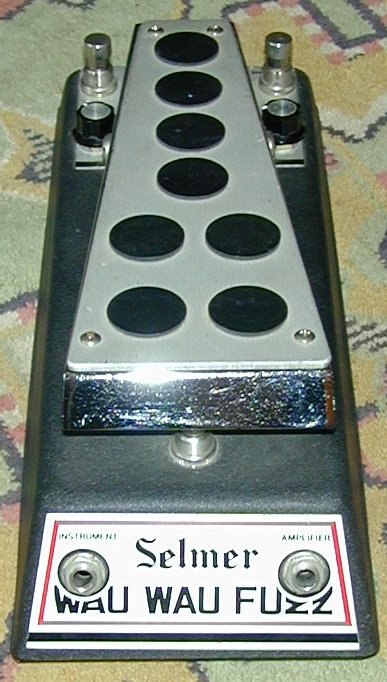 JOHN WEIR: "Selmer's management asked me to design this in 1968, and I was actually working on it prior to the move to Braintree. They wanted a pedal which combined Fuzz, Wah-Wah, and Repeat. The Repeat effect was actually a chop to give a Bop-Bop-Bop-Bop sound. I used two press switches, one in front operated by pushing the toe down, and one by pushing the heel down. These operated the effects. I finished it off after the move to Braintree. I think they sold in reasonable numbers, but eventually Selmer found it cheaper to import pedals from the Far East."


---
Return to SELMER AMPLIFIERS MISCELLANEOUS PAGE