SELMER - LESLIE LOUDSPEAKER CABINET
WITH THANKS TO MATT GROVER OF THE UK, WHO OWNS THIS RARE CABINET.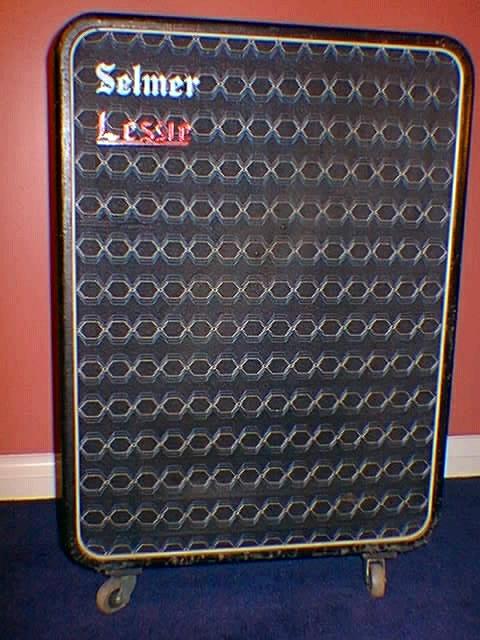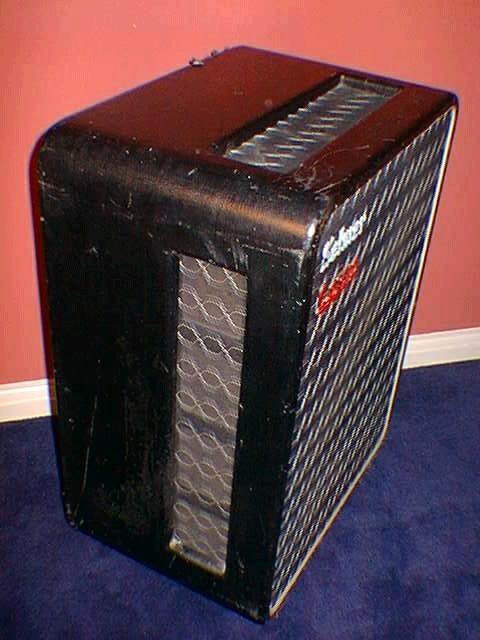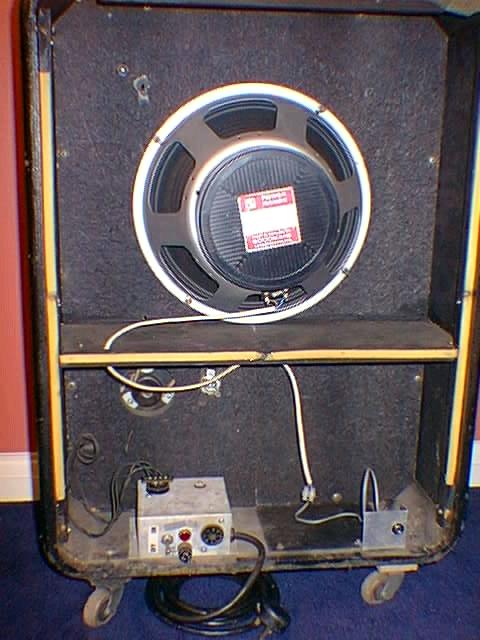 NOTES SUPPLIED BY MATT:
The 'L' in the Leslie badge must have fallen off at some time and has incorrectly been replaced with a 'S'.
The castors were added at a later date (although it definitely needs them!).
The 12" speaker (Goodmans) is not original.
The vents on the side are indeed designed to let the sound out from the rotating speaker. But instead of the speaker itself rotating, there is a rotating baffle in front of the speaker that directs the sound out of the top, sides and front. Sadly this isn't visible from the photos, and to get to it would involve serious stripping down of the cab.
It sounds very nice as well. Vibrato at the fast speed and chorus at the slow speed. Combined with the right amp you can get that 'George Harrison circa Abbey Road' type guitar sound.

---
LATER SELMER - LESLIE CABINET, COURTESY OF JOHN WAYRE, LONDON, ENGLAND: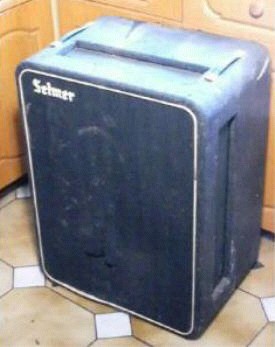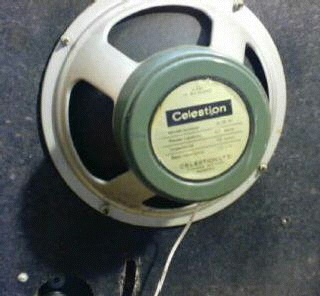 Single 12" Celestion G12H Bass Speaker (30watt; 15ohm; 7.5c/s).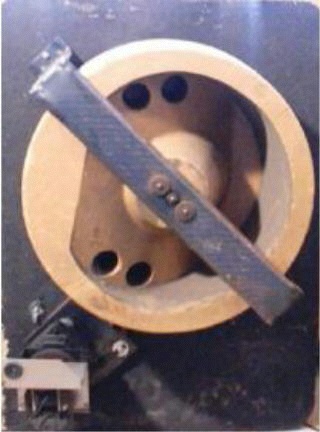 The rotating sound baffle.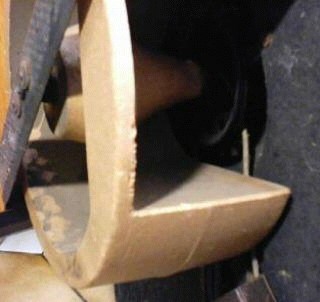 ---