SPANISH-BUILT (KELLER) HOFNER MODEL T-21 (500/1) BASS GUITAR
(c1971/72 TWENTY ONE FRET VERSION)
PIHER POT CODES: 1S19
COURTESY OF XAIME FANDINO, SANTIAGO DE COMPOSTELA, SPAIN: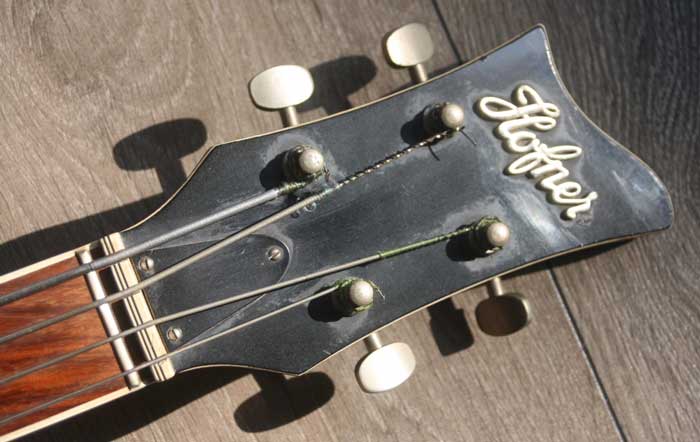 Note the metal button, enclosed, spring-loaded tuners fitted to this guitar. These were not fitted to the German-made basses until the late 1970's.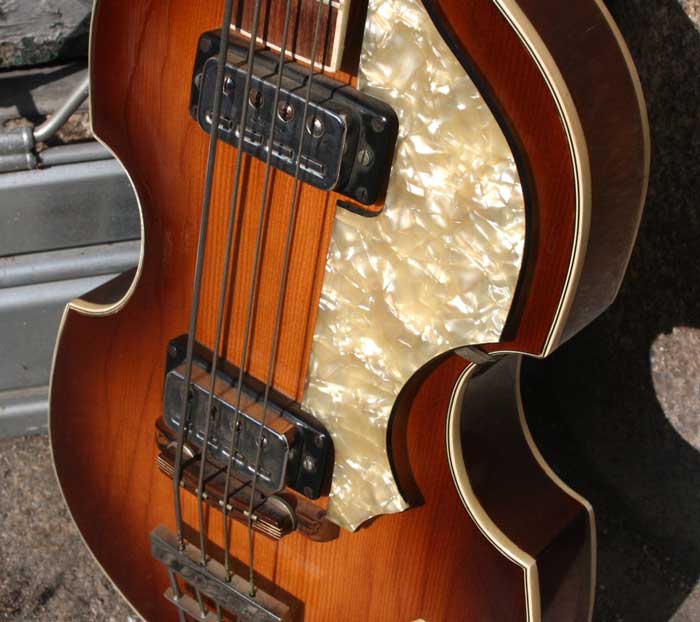 Type 511 "Staple" Pickups with "Super" stamped into the tops of the cases. The German-made bases of this period were fitted with the improved Type 513 "Blade" pickups.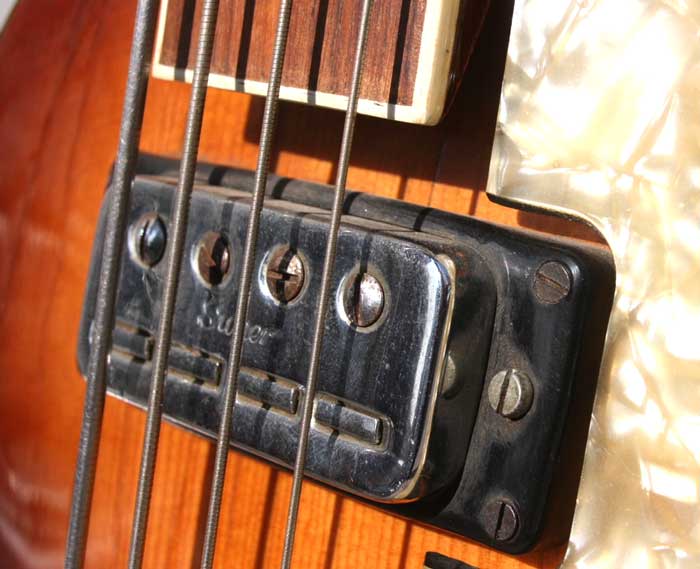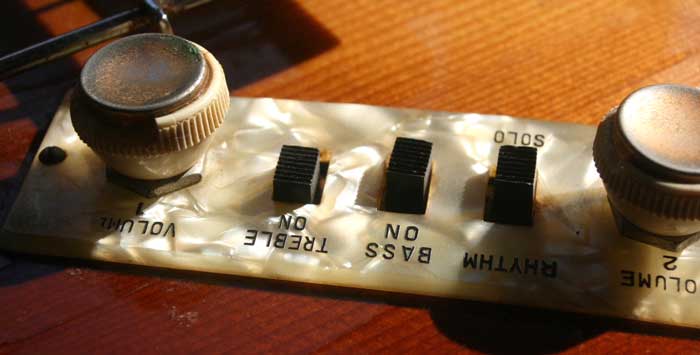 ---