SPANISH-BUILT (KELLER) HOFNER MODEL T-21 (500/1) BASS GUITAR
PIHER POT CODE: 39S
COURTESY OF SCOTT NEWELL, OHIO, USA:


"Super" Type 511 pickups are fitted, together with the typically Spanish-made white-faced control console with black slide switches. The grain pattern in the spruce body top appears to be more dominant and wider-spaced than usual on German-made 500/1 basses.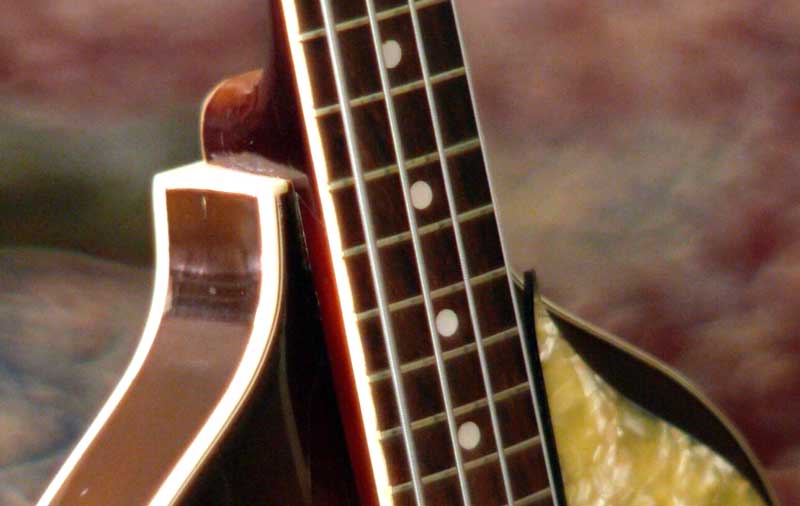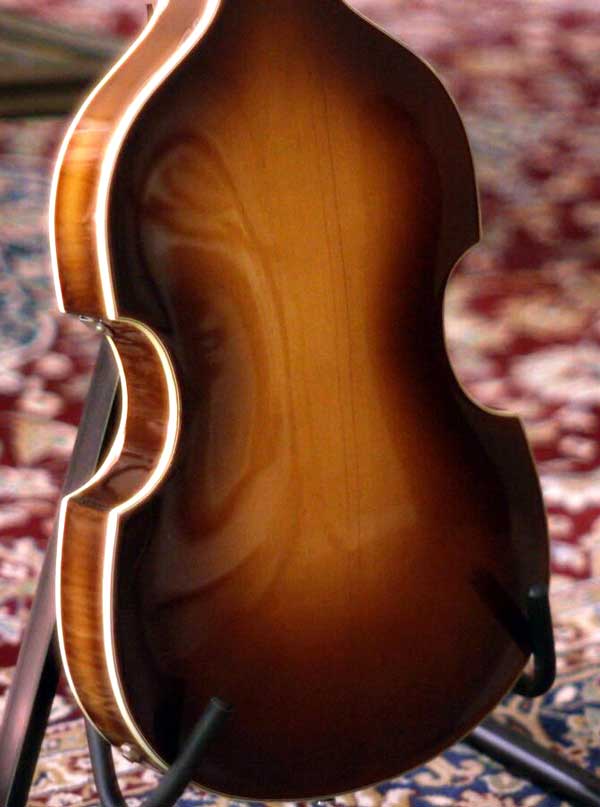 Note that there is no "Fabricado en Espana" on the back of this particular bass.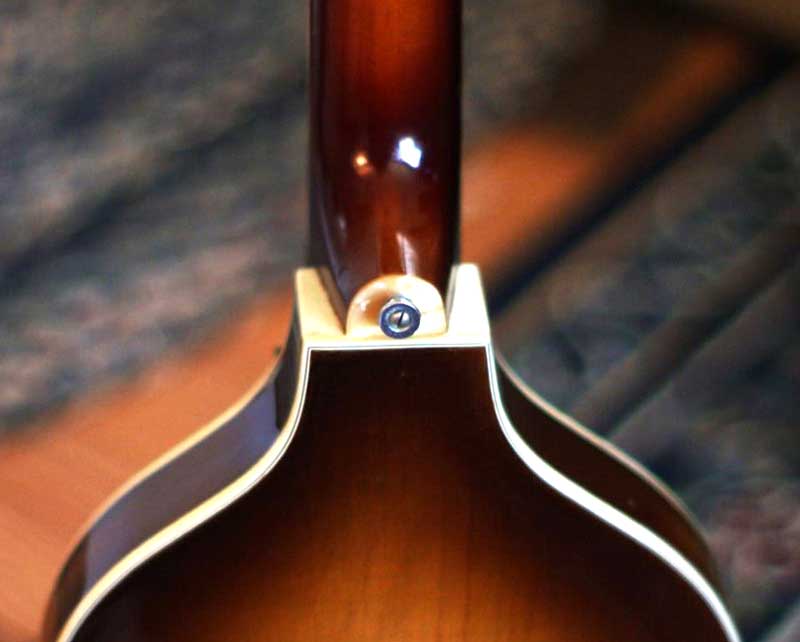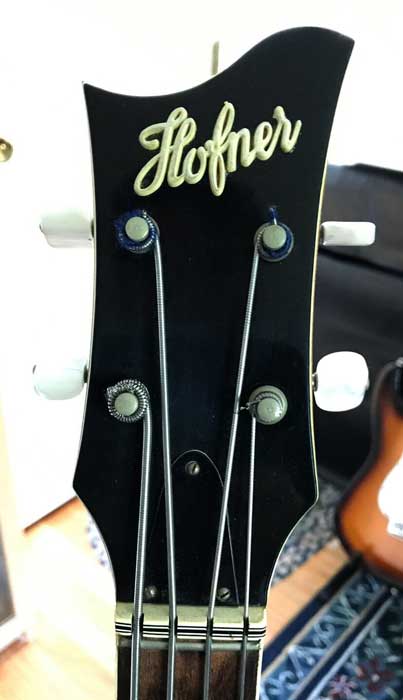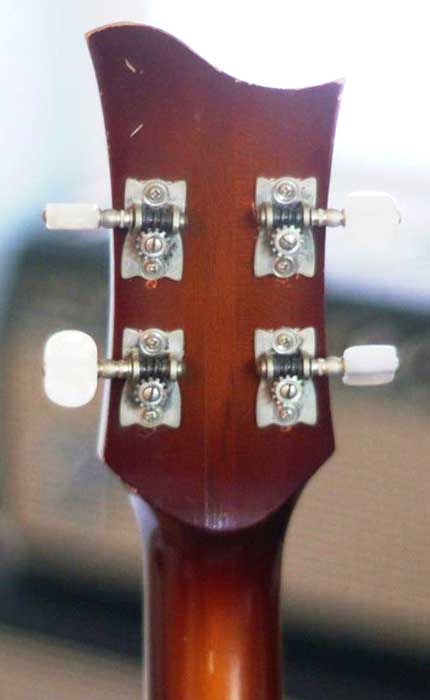 Note the plastic "Hofner" headstock logo, which appears to be common to most Spanish-made Hofners. The tuners are replacement modern-day Hofner units. Note also the three-piece neck construction, and also the typical Keller multiple black & white plastic laminates of the nut.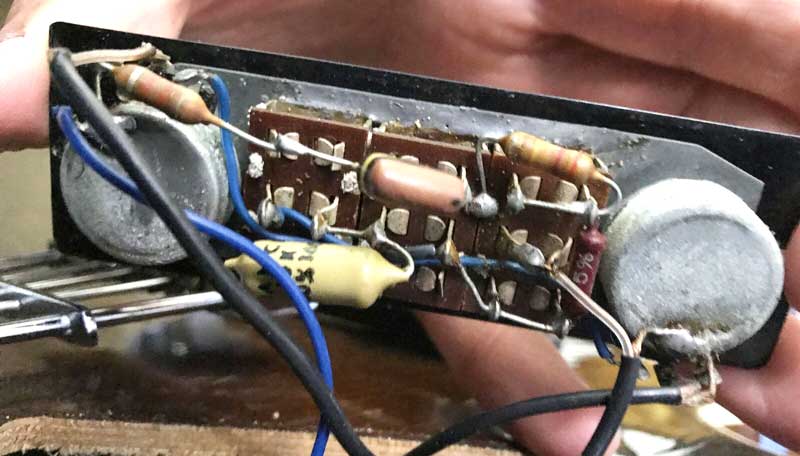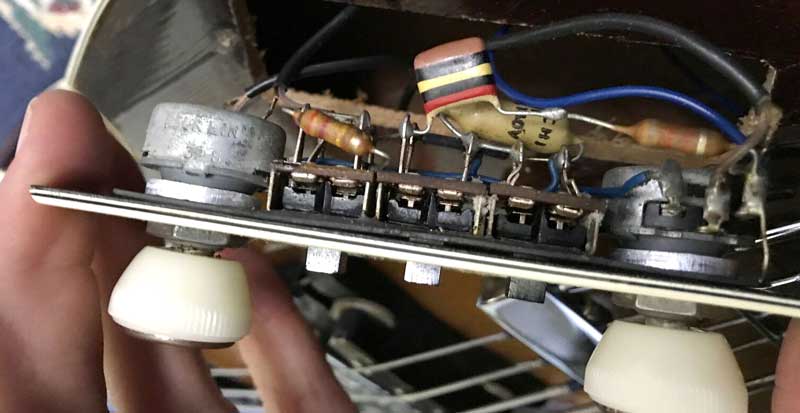 The codes on the Piher-made pots read "250K LIN 39S".
---