c1966 HOFNER MODEL 4574 /V - "MADE IN SPAIN"
PHOTOS COURTESY OF JOSE GRAUPERA DALMAU, BARCELONA, SPAIN: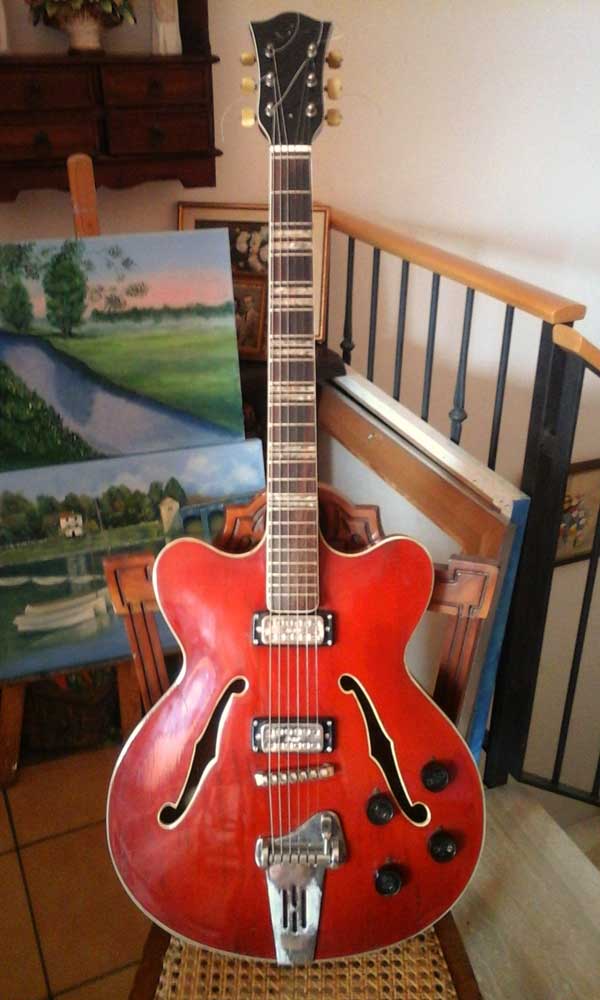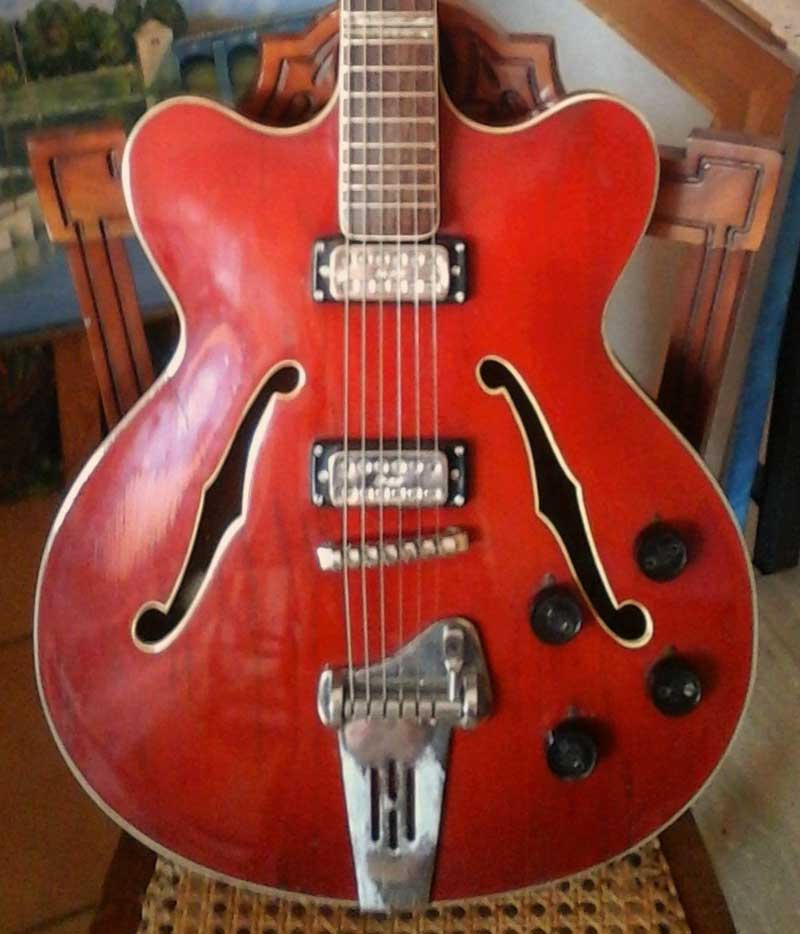 The arm is missing off the Hofner vibrato tailpiece fitted to this guitar, as is the pickguard. A plastic Hofner logo would have originally been located on the headstock.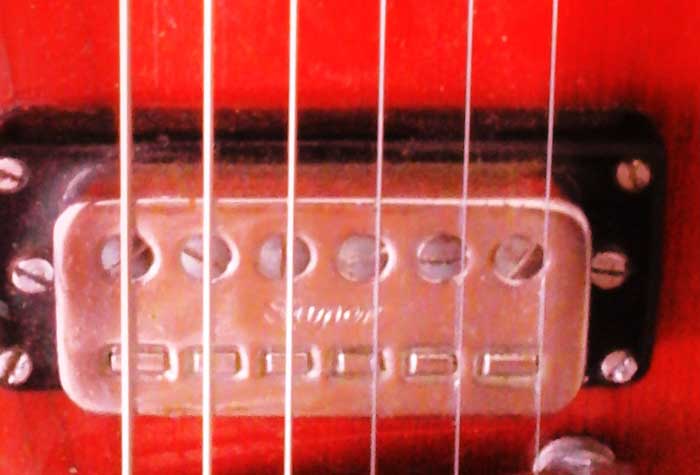 The Hofner Type 511 "Staple" pickups fitted to this guitar have the "Super" logo stamped into the casing. This only seems to have occured with those guitars made and/or assembled in Spain.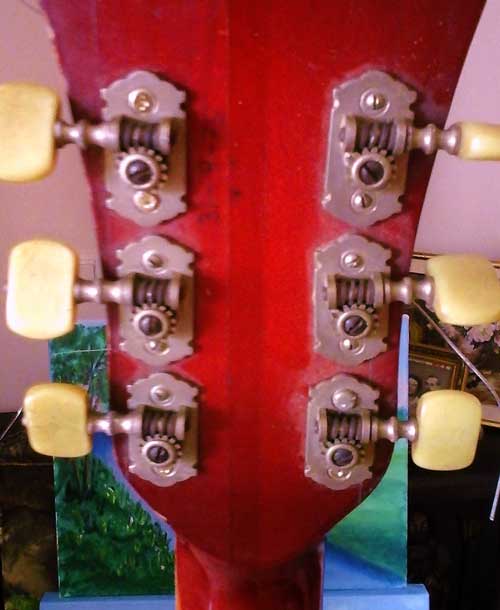 The original standard Hofner "Hydrant" tuners.
---