c1967 HOFNER MODEL 4576 - "MADE IN SPAIN"
PHOTOS COURTESY OF SANTIAGO AZPILICUETA, VALENCIA, SPAIN: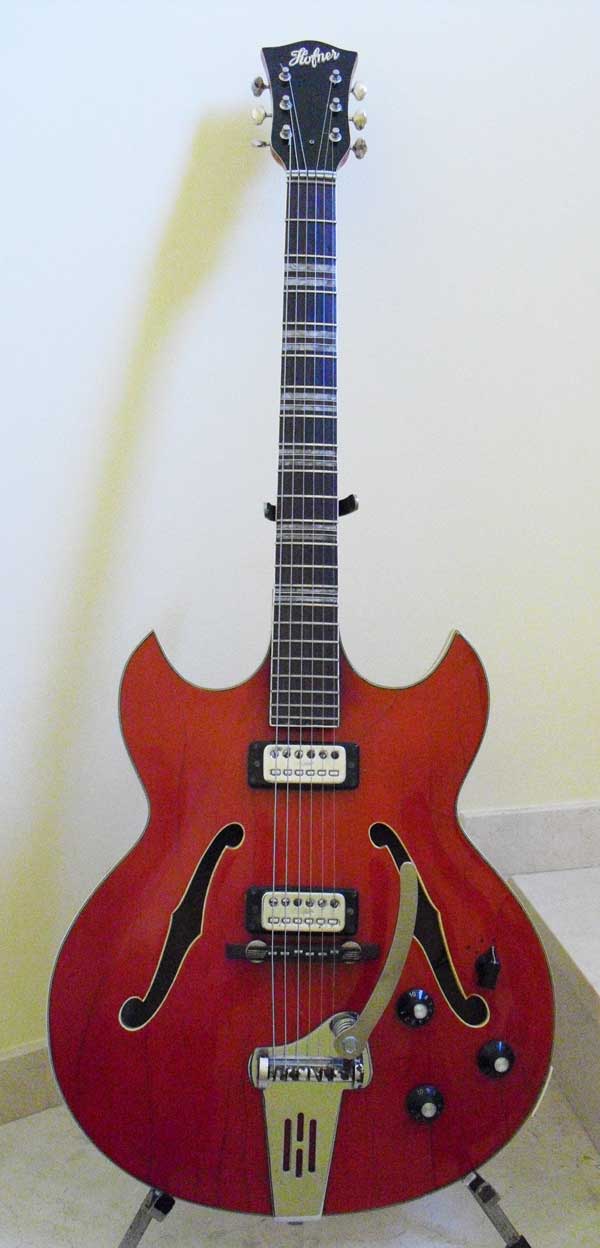 What appears to be a Bigsby-type arm has been attached to the Hofner vibrato tailpiece.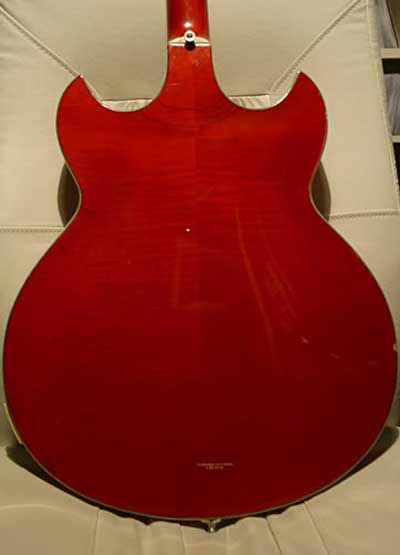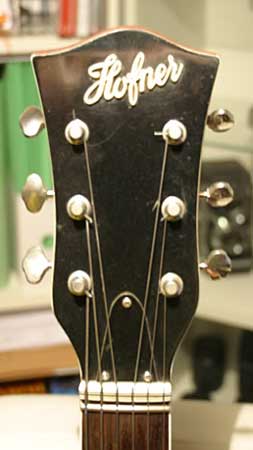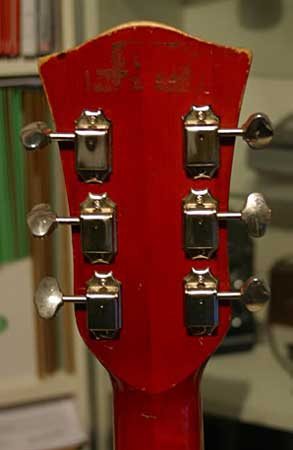 The plain black headstock fascia and raised plastic Hofner logo serve to differentiate this guitar from its German-made cousins. The tuners are the "Kluson-type", which were not fitted by Hofner in the 1960's.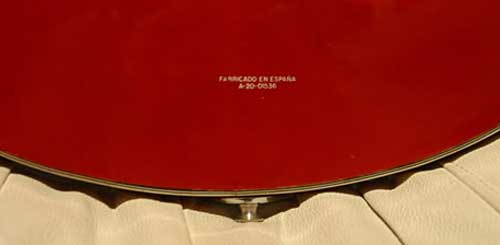 The "Fabricado en Espana" label. I suspect however that Keller purchased un-finished bodies and necks, plus most hardware direct from the Hofner workshops in Germany, and assembly and finishing would then have taken place in Spain.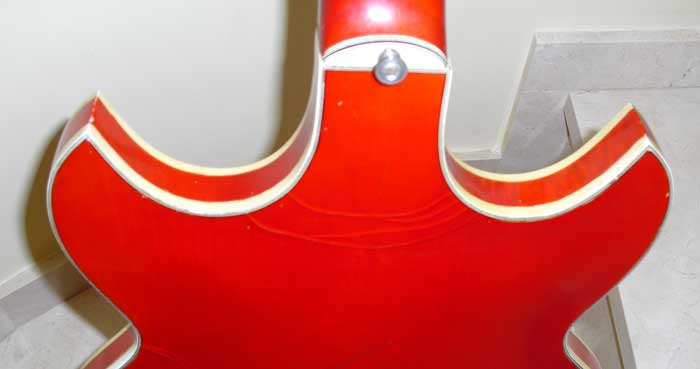 ---