1965-66 HOFNER VERITHIN "MODEL 65-3" SEMI-ACOUSTIC GUITAR
SERIAL No: 172
PHOTOS COURTESY OF BOB COCOZZA, USA:
(THIS GUITAR IS NOW OWNED BY GEOFF WALTON, AUSTRALIA.)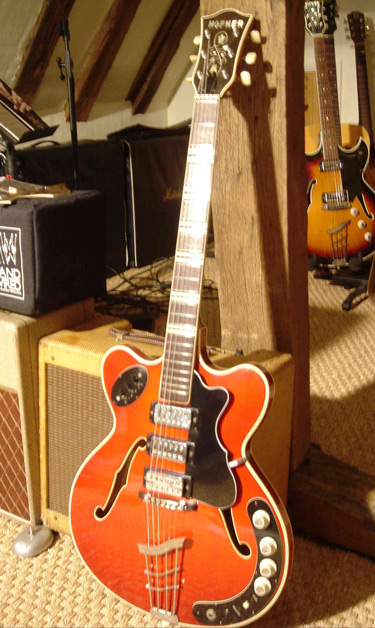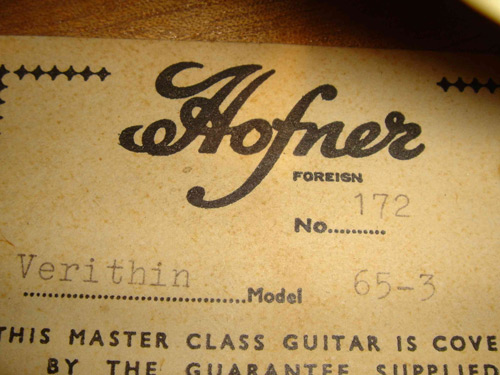 The Model Name given on the label is "Verithin Mod. 65-3" ; Serial No 172.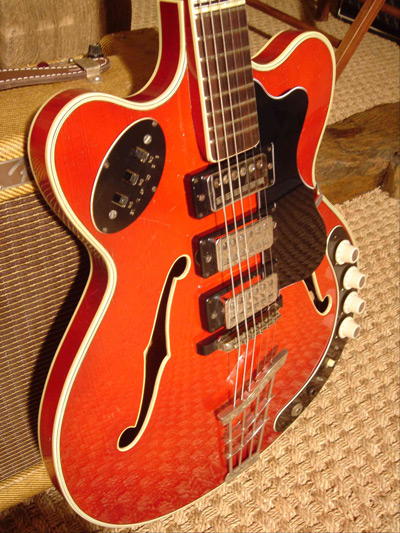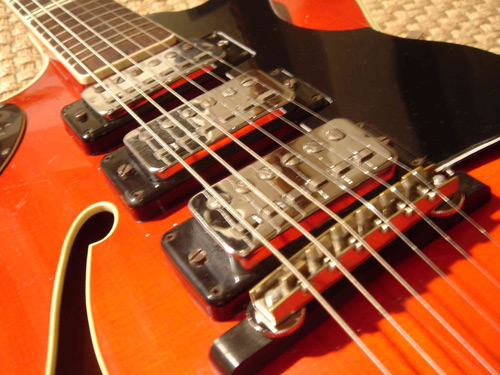 NOTE:
Bob purchased this very rare guitar from BONECAT MUSIC, Middleton, Manchester, England.
It has been restored to the standard seen in the photos by JAMES PAYZE GUITAR SERVICES, Suffolk, England.
---
Return to VISITORS' GALLERY - SELMER DISTRIBUTED ARCHTOP GUITARS