1963 HOFNER COMMITTEE THINLINE GUITAR
Serial No: 1332
Body Date: 4/12/62
PHOTOS COURTESY OF: GRAEME HUNTER, KENT, ENGLAND
GUITAR NOW OWNED BY JIM BEEBY, NORFOLK, ENGLAND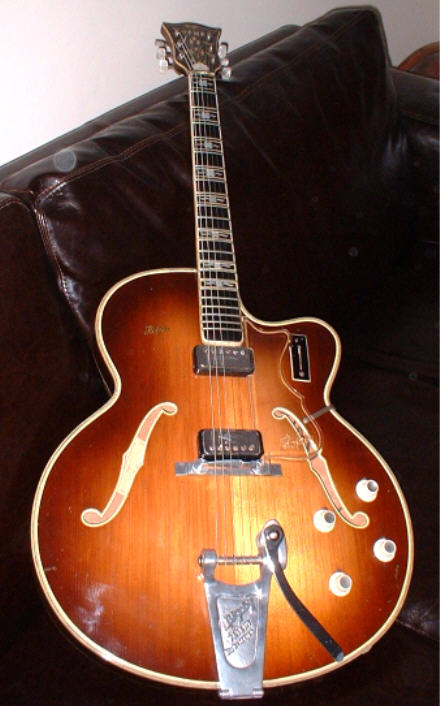 Note that the pickup selector switch is in an unusual position for a Committee. Also, a body logo has been applied to this guitar - unusual for small-headstock Committees.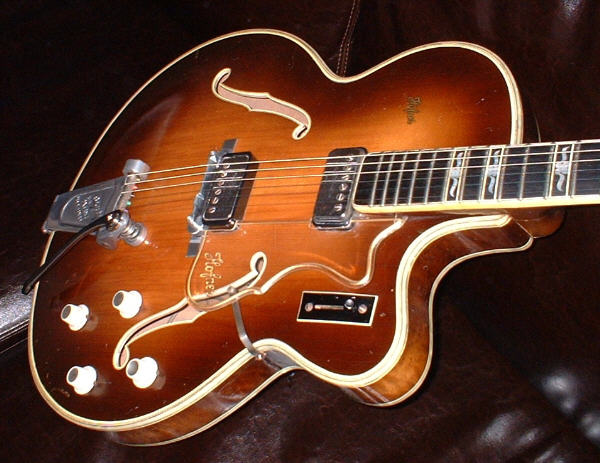 Pickups fitted are the Type 511 "Super" Twin-Coil units. Once again, rather unusual for a Committee.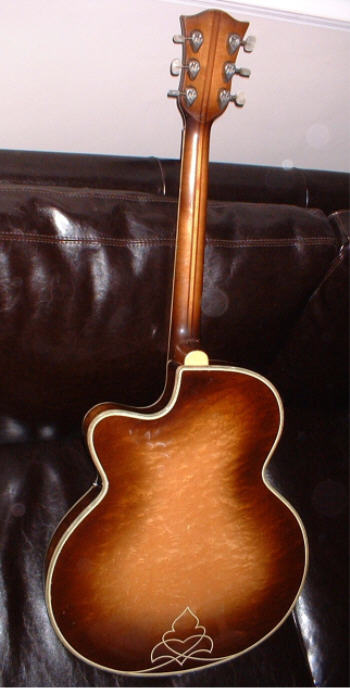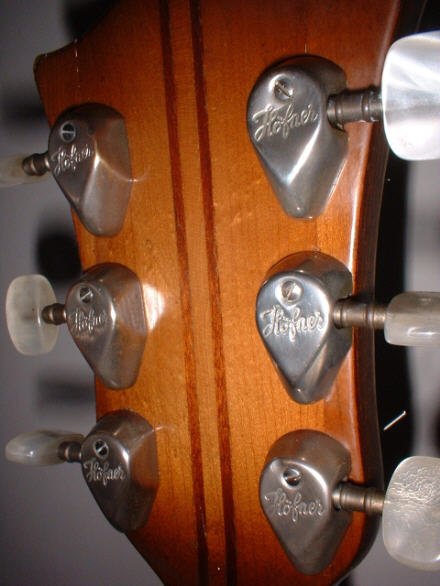 Note the Hofner logo stamped into the machine covers. This feature was used for only a very short time on early "small-headstock" Committees. All subsequent Committees have plain covers.
---
Return to VISITORS' GALLERY - SELMER DISTRIBUTED ARCHTOP GUITARS
Return to BARGAIN BASEMENT PAGE