c1966 HOFNER VERITHIN "66" (FLORENTINE DELUXE) ELECTRIC GUITAR
Serial No. 1140


COURTESY OF MARC VANGEND, THE NETHERLANDS.
This immaculate guitar features a factory fitted Bigsby unit, as confirmed by the label inside the body. It also has double Florentine body cutaways, which were introduced on the Verithin in 1966. The September 1965 Selmer catalogue gives the guitar the title "Veithin 66", presumably to draw attention to the newly changed body. The Florentine cutaways were maintained on all Selmer distributed Verithins until it was dropped from the catalogue in about 1971. Hofner themselves appear to have decided that the model name of the guitar should be "Verithin Deluxe", according to the label!

Three rotary controls and a three-way pickup selector switch were introduced around 1966/67 to replace the four on this particular guitar.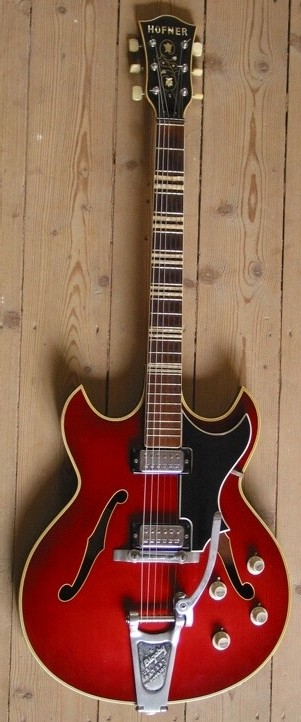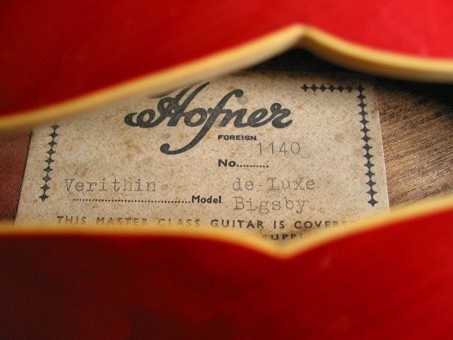 ---
Return to VISITORS' GALLERY - ARCHTOPS