c1958 RESONET GRAZIOSO/SELMER FUTURAMA SOLID ELECTRIC GUITAR
Serial No: 1143
COURTESY OF BRIAN COAN, AUSTRALIA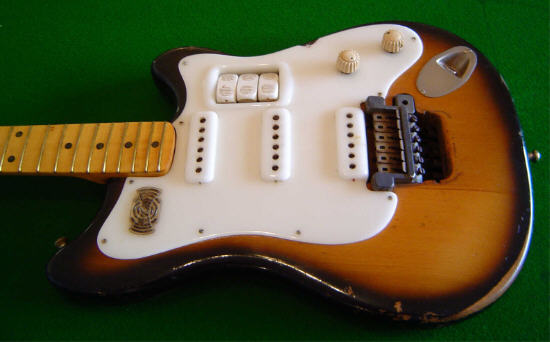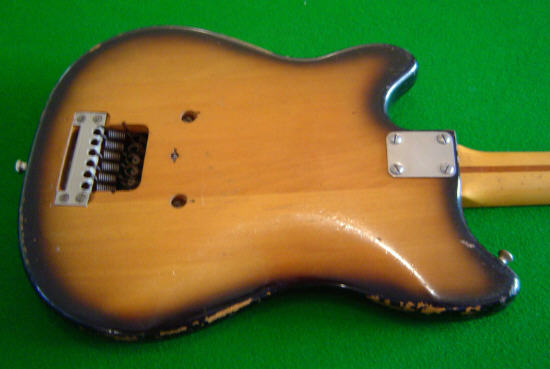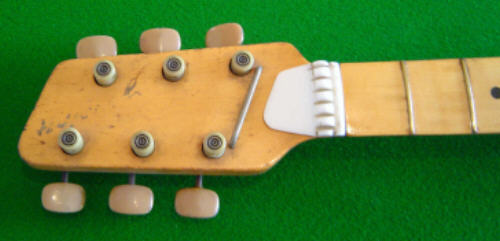 BRIAN COAN REMEMBERS..............
"I've racked the memory banks and think I bought it secondhand in '61/'62. I bought it from Cranes Music Store in Liverpool after Gerry Marsden & George Harrison had moved on to Gretsch. I have often wondered if either of them part ex-d it at the time and I've got Gerry's or Georges !

It shows plenty of wear as I used it for many years around the Merseyside scene in a band called "The Explorers" I played one night at a gig with the "Fourmost" who's lead also had an early Grazioso / Resonet / Futurama like mine. He believed at the time (& I still believe) that we were that last two players to persevere with the Futurama in the Merseyside area, as more people were following the move to US made instruments, as they became more available, and affordable.

My early recollection of the Futurama guitar, apart from the many times I saw George Harrison with his, was when Mickey Most first came to England as a performer, and Tony Sheridan also played one at that time. (The Beatles went on to make those German Polydor recordings with Tony Sheridan with George on Futurama.
Oh!, one other little titbit ........
I used to help Stuart Sutcliffe deliver newspapers when he was a struggling student, before he joined the Beatles ! He lived near me."
---