1965 HOFNER COMMITTEE THINLINE SEMI-ACOUSTIC GUITAR
SERIAL No. 1562
(Body Date: 8/3/65)

COURTESY OF BOB BULLOCK, SOMERSET, ENGLAND: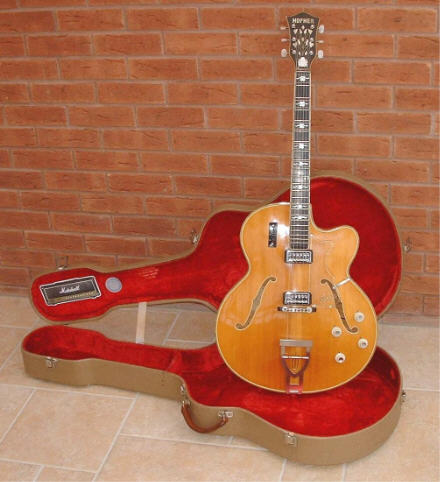 This Committee still retains its original Selmer plush-lined case. which is in as good a condition as the guitar itself! The guitar was made in 1965, and supplied to the major London retail outlet Ivor Mairants by Selmer, presumably in the same year. As can be seen from the Sales Receipt below, it was not actually sold until November 1970, and then at the "Special Price" of £63.00, presumably including the case. In early 1971, the catalogue price for the Committee was £120-10-0, plus case. In September 1965, the Committee retailed for 57gns plus 14gns for the case. The tags to the left of the Sales Receipt were presumably Mairant's hoped-for price before Mr Hulbert started negotiations !
The long period before the guitar was sold, together with the asking price provide an indication of the decline in popularity of Hofner guitars in the UK from 1965 onwards.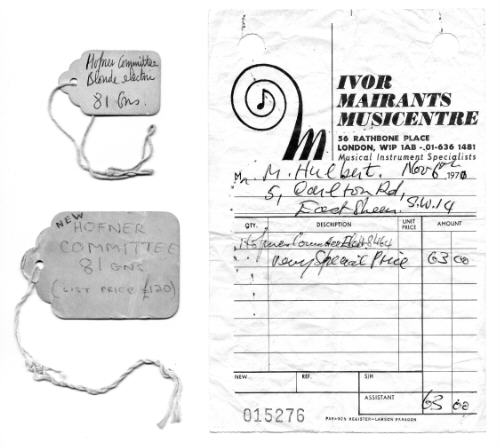 ---

Return to VISITORS' GALLERY - SELMER ARCHTOPS.