Late-1962 HOFNER COMMITTEE ELECTRO-ACOUSTIC GUITAR
COURTESY OF IAN COCKERHAM, UNITED KINGDOM: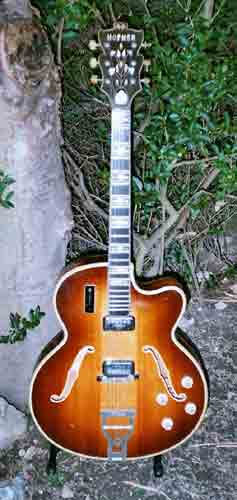 This guitar is particularly interesting as it exhibits features usually found in two separate versions of the Committee - the large headstock and "diamond logo" pickups of the pre-1963 version and the electrics/controls of the post 1963-version. It therefore appears to be a "transition model" guitar. However, it doesn't have a Model Name/Serial Number Label inside the body! Is it a prototype guitar..............??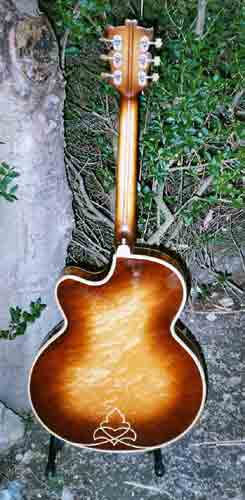 ---
Return to VISITORS' GALLERY - SELMER ARCHTOPS