c1957 HOFNER CLUB 40 ELECTRIC GUITAR
Serial No.
COURTESY OF MICHAEL GUTHRIE, ATHENS, GA,USA:
Visit the Websites of Top Gear Ltd (Athens, GA, USA) and the Michael Guthrie Band by Clicking HERE.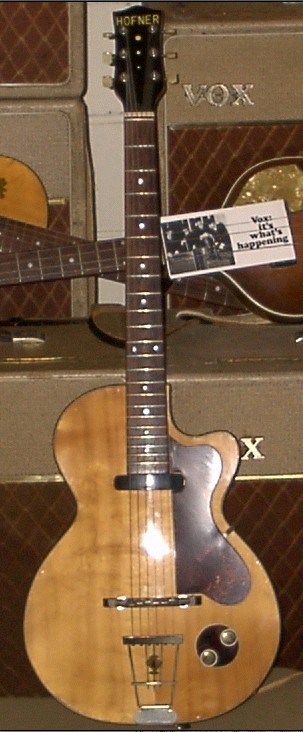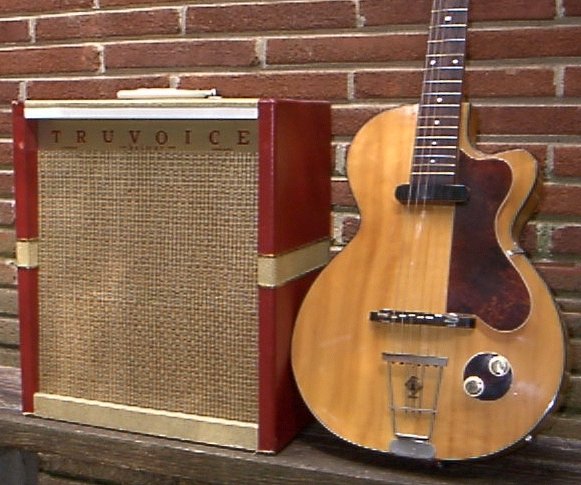 The amp in the above picture is a very nice Selmer TV12 (later known as the Selmer Professional).

---
Return to VISITORS' GALLERY - SELMER DISTRIBUTED ARCHTOPS