1959/1960 HOFNER COMMITTEE THINLINE ELECTRIC GUITAR
SERIAL No. 1026
THANKS TO STEVE ROWLEY FOR THE PICTURES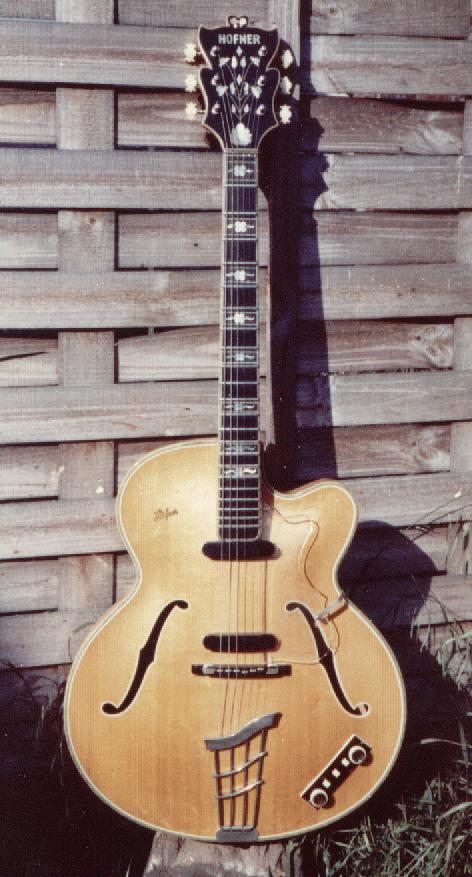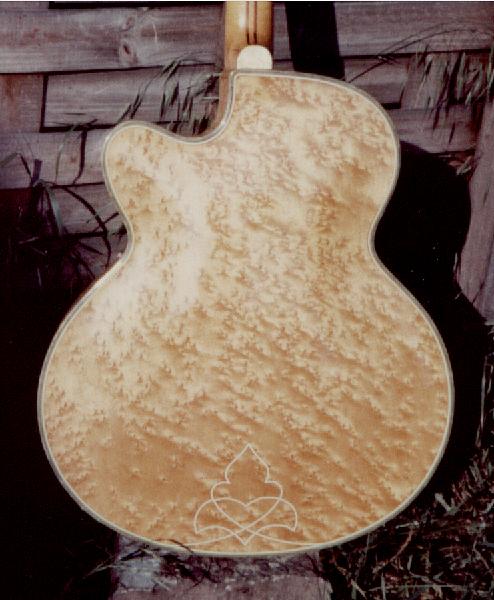 STEVE TELLS US ABOUT HIS COMMITTEE:

In the late seventies I began collecting Hofners when they were very unhip and (it seemed) no-one else was remotly interested in them. I used to pick them up for a few pounds with wanted ads in local papers. I got about half a dozen or so, then gradually let them go again.

The one I kept was a beautiful blonde Committee with birds eye maple back and black single coil pickups. Much later when I needed to raise money following the cost of a divorce, I sold it to Gordon Giltrap. Gordan is a friend of a friend, and he was put onto me as I was selling the guitar. I remember one very memorable hour spent with Gordon and Hilary when they came to my house to collect the guitar. It was a lovely sunny day and we sat outside on a wall drinking tea, with Gordon going through a few of his hits and songs on the Hofner.

The guitar has since achieved celebrity status, being featured in Gordon's Hofner book, and just the other day I noticed it in Gordon's tour programme; there is a photo of him holding the guitar standing alongside Bert Weedon who is holding a sunburst Committee. Maybe one day Gordon will let me see it in the flesh again!


---
Return to VISITORS' GALLERY - SELMER ARCHTOPS