1959 HOFNER PRESIDENT THINLINE ARCHTOP GUITAR
SERIAL No: 326
POT CODES: 429
BODY DATE: 11/8/1959
PHOTOS COURTESY OF PIERRE CASTONGUAY OF GUITARES TORVISSE: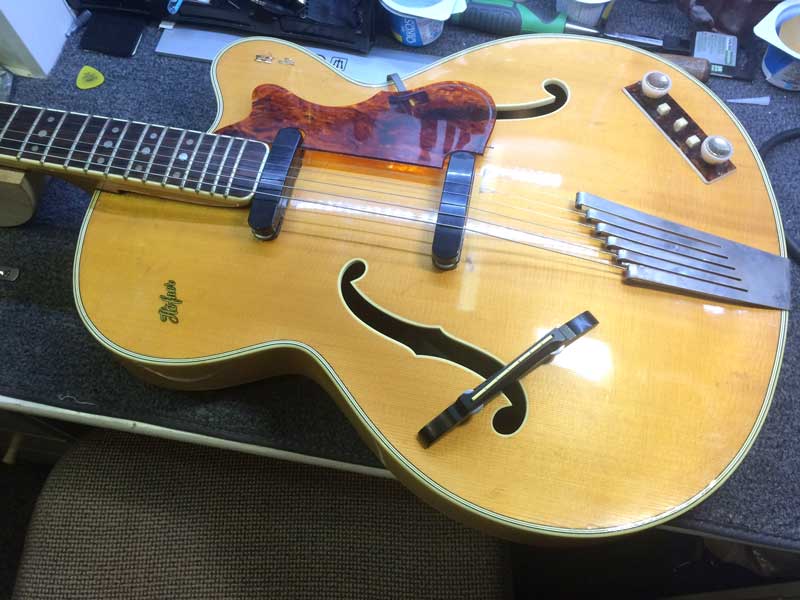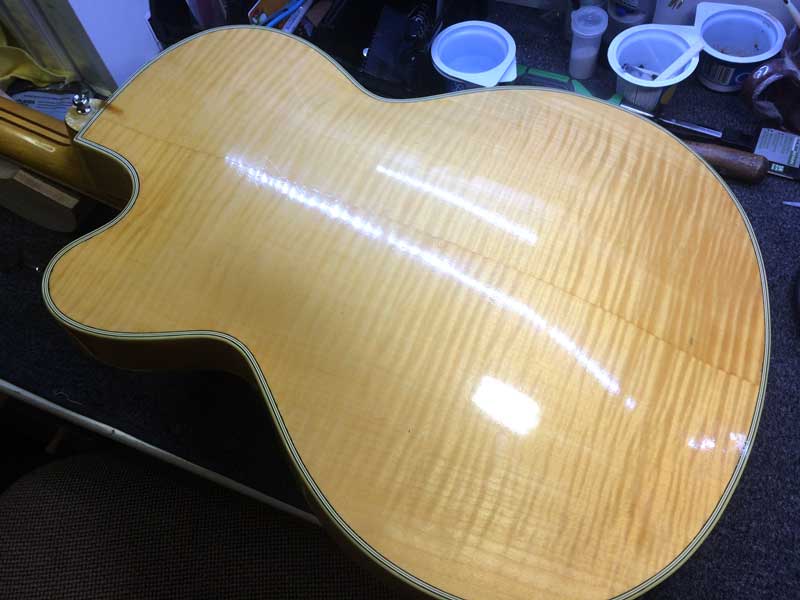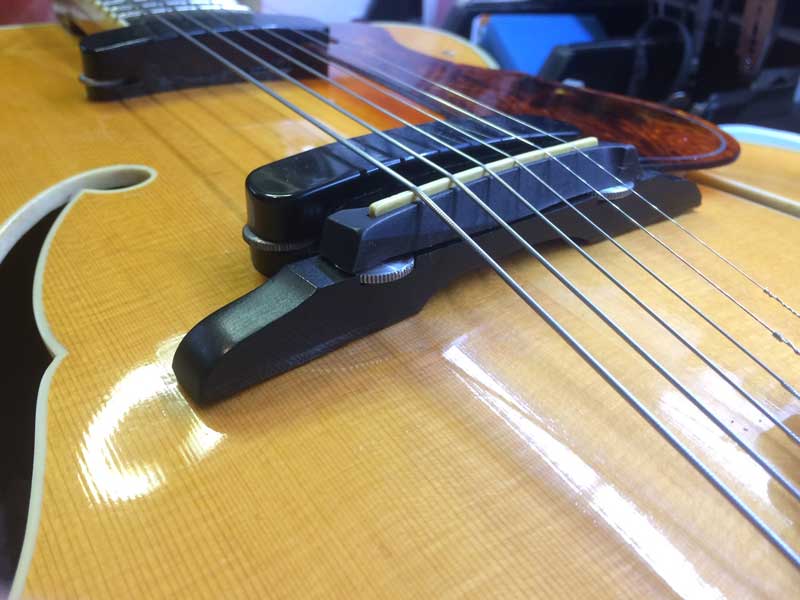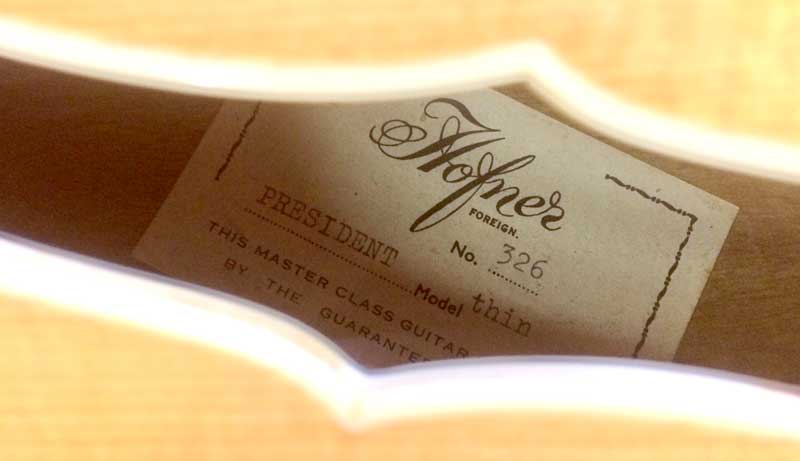 The Body Label, with the Serial Number Displayed.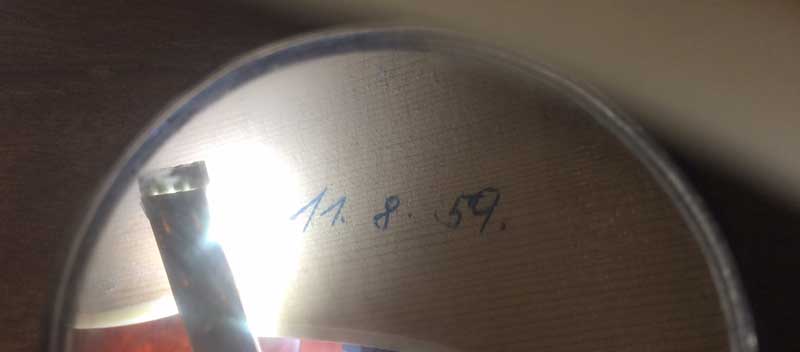 The Body Date - found inside the body under the top.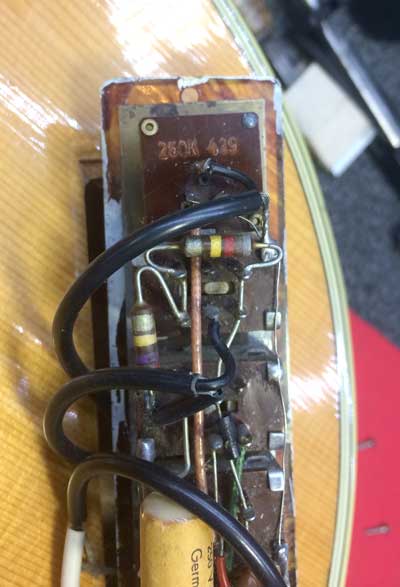 The Pot Codes 429 - found under the rectangular control console.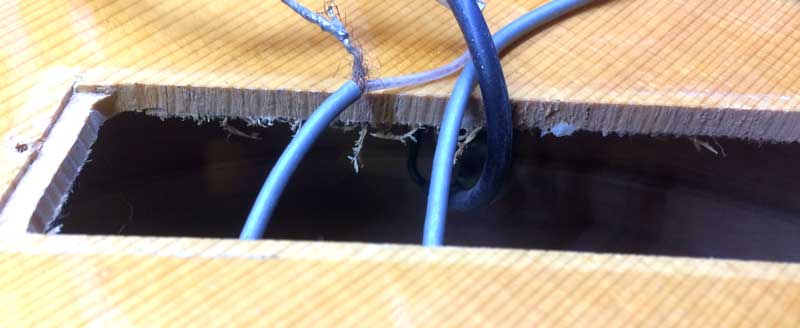 Proof that this particular President has a carved solid spruce body top.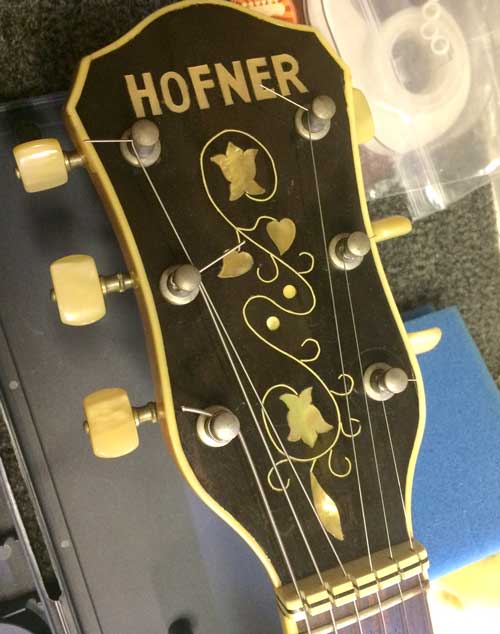 ---
Return to VISITORS' GALLERY - SELMER DISTRIBUTED ARCHTOP GUITARS