1957 HOFNER CONGRESS ARCHTOP GUITAR
SERIAL No:
PHOTOS COURTESY OF MAX JUNGER, PYRAMID STRINGS, BUBENREUTH, GERMANY: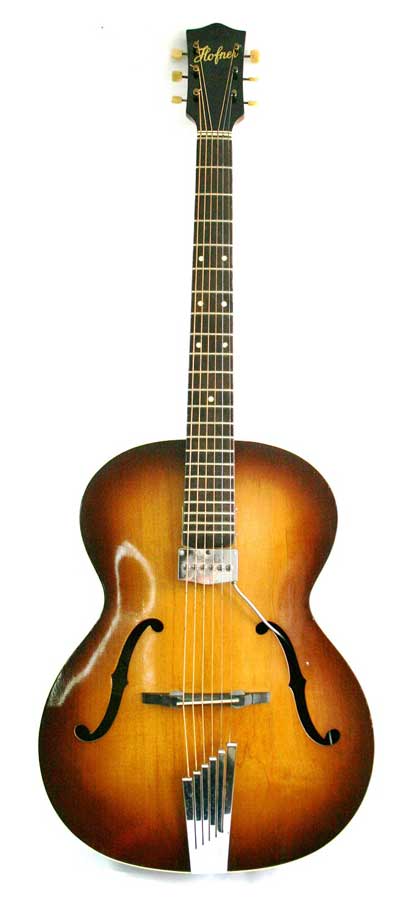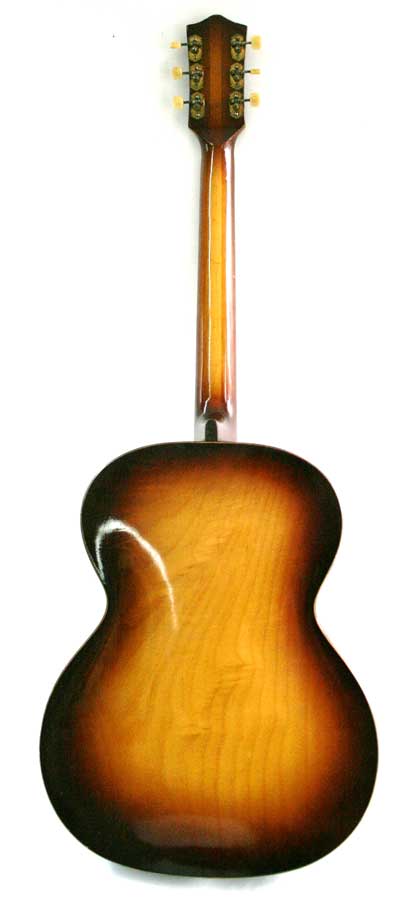 A previous owner has added a Fuma-made Hofner floating pickup - very popular in the late 1950's and early 1960's.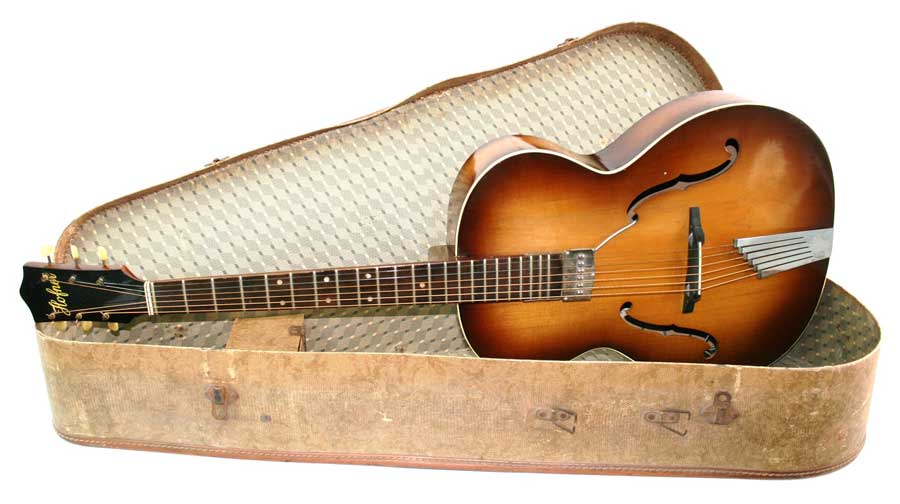 The guitar still lives in its original 1950's case.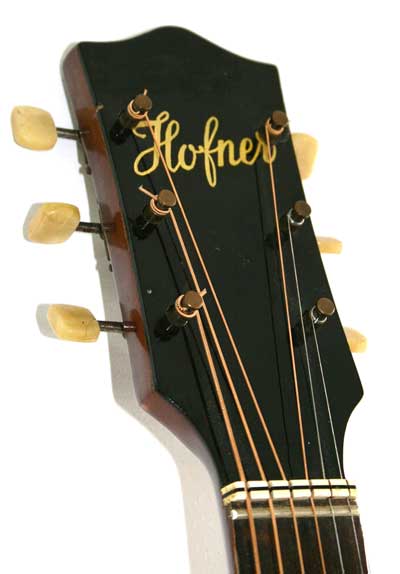 This simple headstock fascia was used by Hofner for a short period in 1957.
---
Return to VISITORS' GALLERY - SELMER-DISTRIBUTED ARCHTOP GUITARS