1957 HOFNER SENATOR ARCHTOP GUITAR
SERIAL No: 3340
COURTESY OF KENN DALLEY, WARWICKSHIRE, ENGLAND: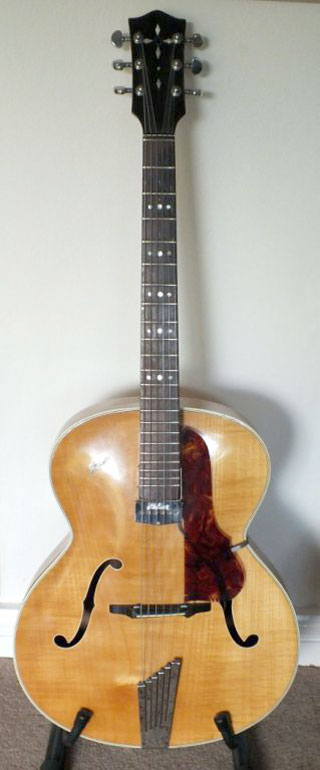 Note: The tuners are non-original replacements on this guitar.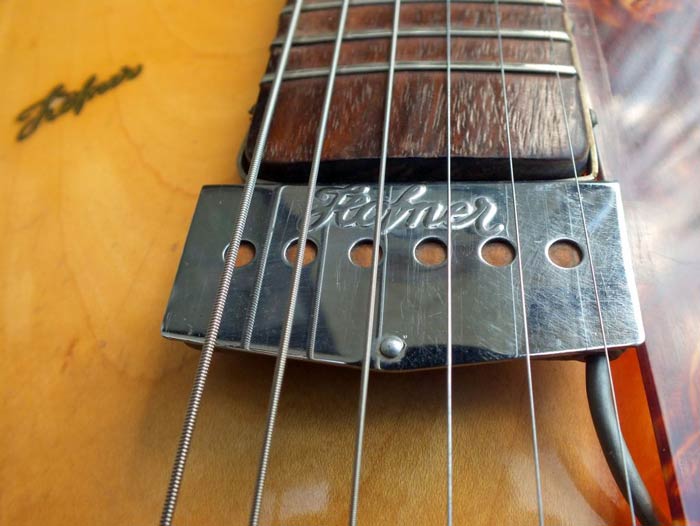 A close-up of the Hofner Type 502 "Floating" pickup, added as a post-purchase accessory.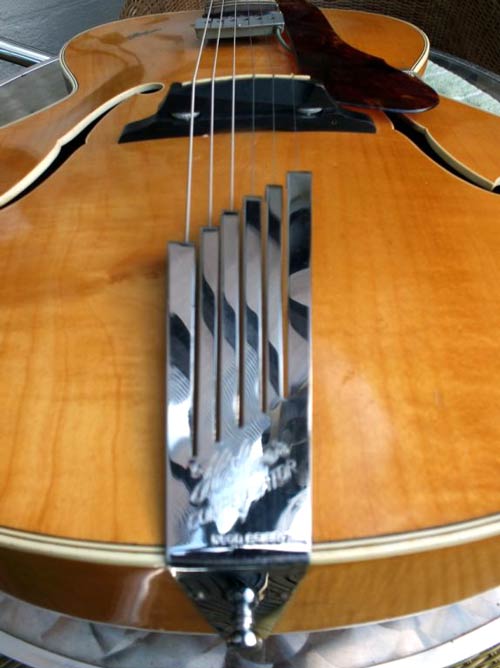 The Hofner "Compensator" Tailpiece.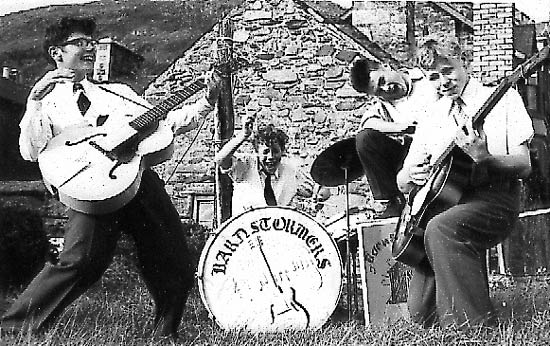 Kenn is pictured here playing his Senator with the Barnstormers Skiffle Group in Barmouth, North Wales c1958.
---
Return to VISITORS' GALLERY - SELMER DISTRIBUTED ARCHTOP GUITARS