1966 HOFNER "GOLDEN/4700" THINLINE ARCHTOP GUITAR
BODY DATE: 29/10/60

COURTESY OF DIETER SEROWY, GERMANY: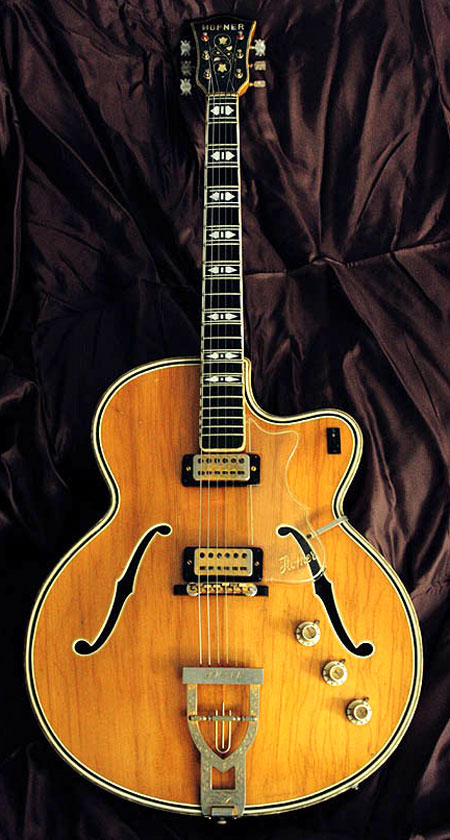 Note: This guitar is fitted with an 18" wide thinline body as used a few years previously on the Golden Hofner Thinline model. The 4700 model was fitted with a 17" body.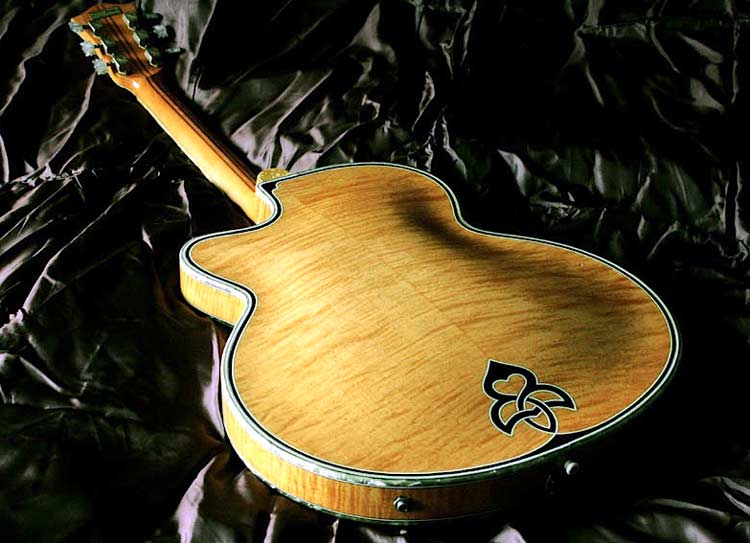 Note the five-piece neck fitted to this particular guitar. The Golden Hofner and production examples of the Hofner 4700 were fitted with eleven-piece necks.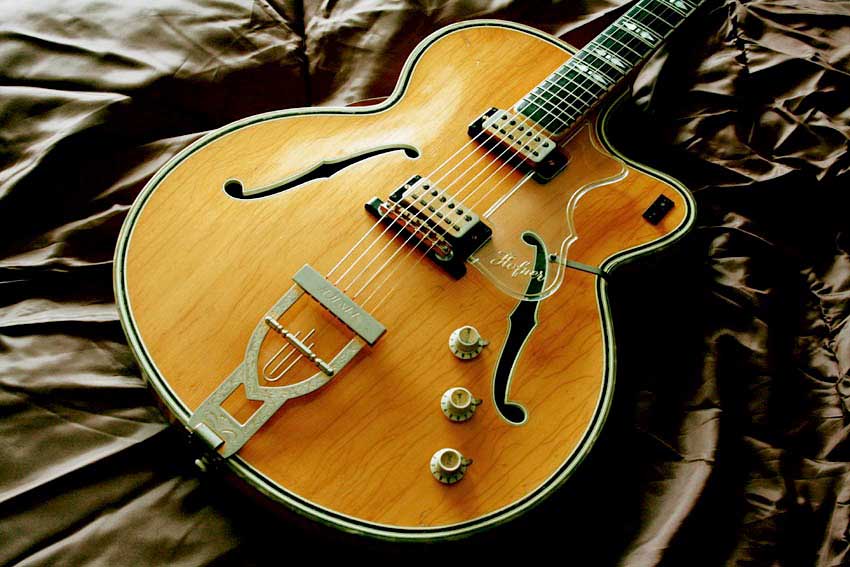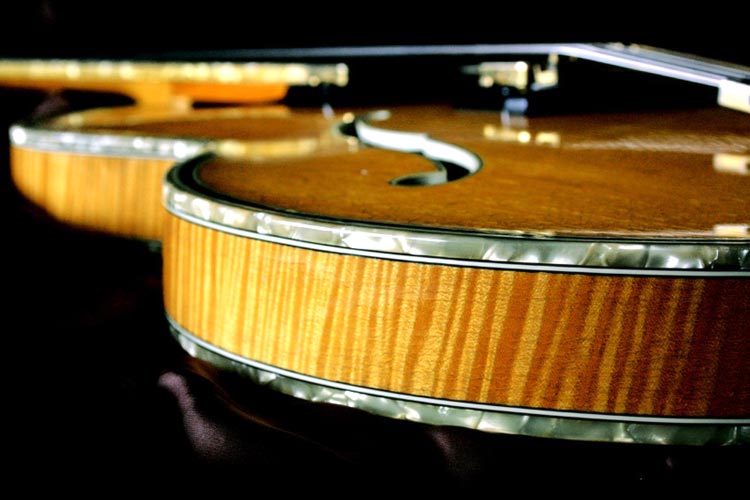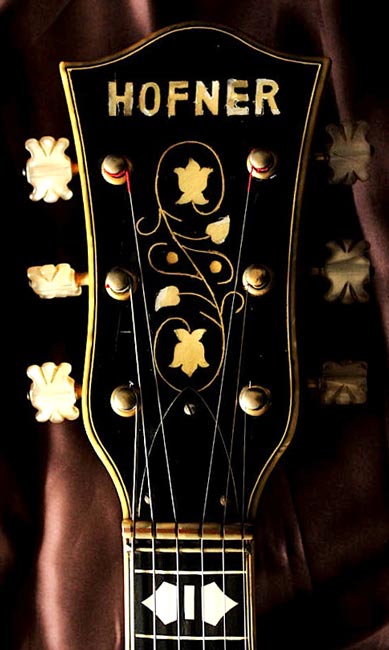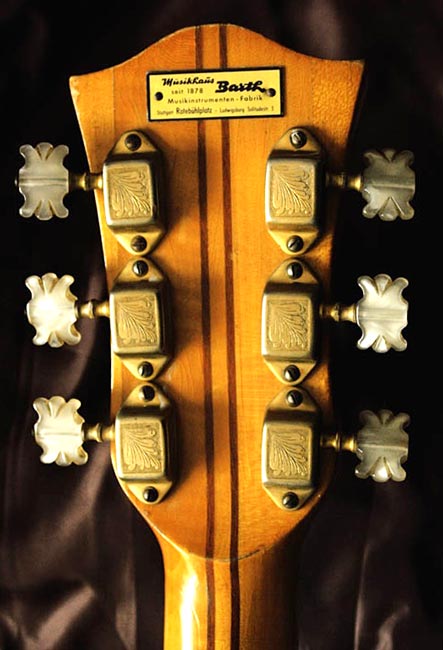 This guitar has been constructed using a 18" wide Golden Hofner Thinline body (note the body date of October 1960) , matched to a Hofner 4680 neck. All fittings are as one would expect to find on both the Golden Hofner and the 470/4700 models, being heavily embossed and gold-plated.
At first I assumed that this guitar had been put together by others out-with the Hofner workshops, using genuine Hofner parts. However, after a little research I discovered the very first marketing information produced by Hofner for the new 4700 model in 1966, and I then realised that this guitar is almost certainly a prototype put together by Hofner in order to illustrate that marketing material.
The scan below shows how the 4700 was introduced to the guitar-buying public in 1966. It is obvious that an 18" body is illustrated in the catalogue photo, rather than a 17" body which appears to have been fitted to all production 4700 guitars. In addition, the layout of the electrics does not match any of the 4700 production examples that I have seen to-date, although it does match precisely that of the guitar illustrated above.
It is not possible to tell what number of laminations have been used to construct the neck for the guitar in the brochure. Production versions of the 4700 were all fitted with an eleven-piece neck, from 1966 up to the 1980's. The guitar above is fitted with a five-piece neck which is almost certainly a 4680 model neck.
My theory is that after Hofner had made the decision to proceed with a thinline version of the 470 full-bodied archtop guitar, they needed an instrument quickly for use in the marketing material photo-shoot. The 17" thinline body required for the 4700 was actually a new body size. It had never been used on any previous model. There would however have been a few Golden Hofner bodies still in stock in the workshop, after Selmer had ceased ordering this model back around 1963. The 468/4680 and 470/4700 necks/fingerboards/headstocks are similar from the front, and so a 4680 neck would be more than adequate for a front-view photograph. It would have to be a 468 or 4680 neck rather than a 470 neck in order to match the white pearloid binding of the Golden body. (The 470 neck at that time had a brown marbled binding.)
In order to produce a guitar as quickly as possible for the photographer therefore, it would have made sense to mate a Golden Hofner body with a 4580 neck, particularly as it was the norm to have such items with finish applied in stock prior to assembly. I therefore think that there is a very good chance that this particular guitar is the actual guitar that is shown in the 1966 catalogue.
It could be said that this guitar is almost certainly the last Golden Hofner and the first 4700 to be made by Hofner.
SCAN FROM THE 1966 HOFNER ELECTRIC GUITARS CATALOGUE:

---
Return to VISITORS' GALLERY - HOFNER ARCHTOPS & SEMIS