1960 HOFNER CLUB 60 ELECTRIC GUITAR
SERIAL No: 1250
POT CODE: 340
COURTESY OF PETER RICKABY, WILTSHIRE, ENGLAND: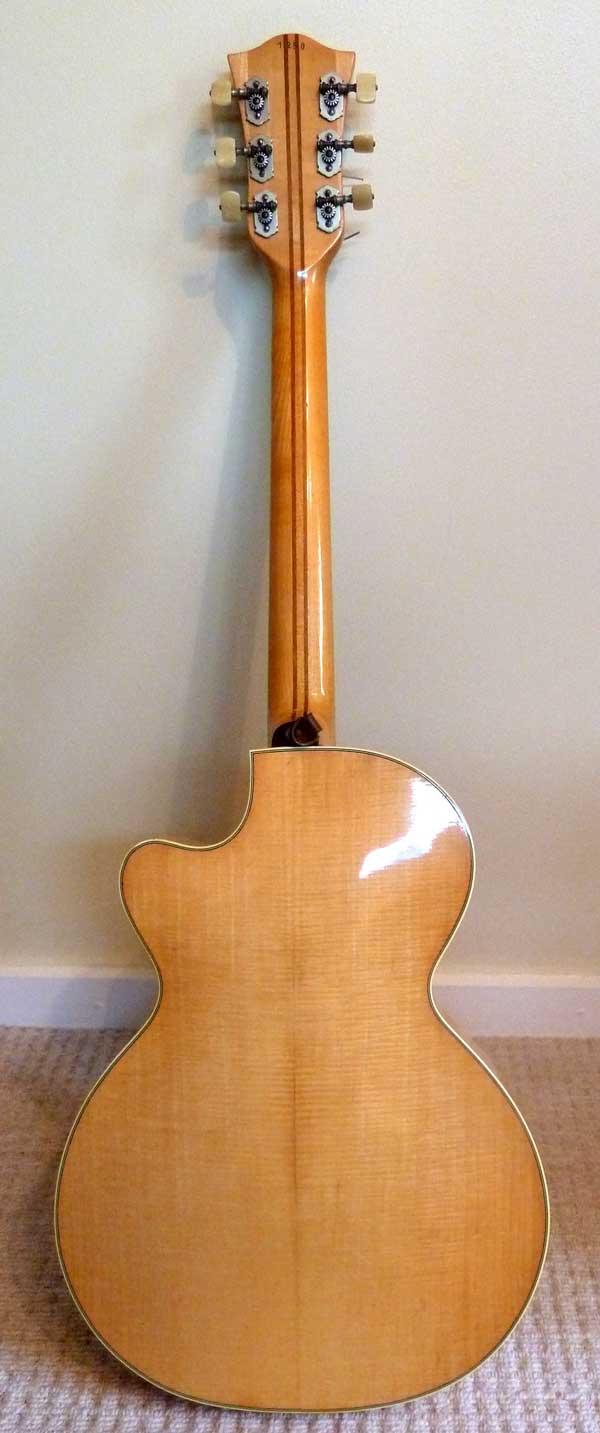 PHOTOS OF PETER WITH HIS CLUB 60 BACK IN THE EARLY 1960's: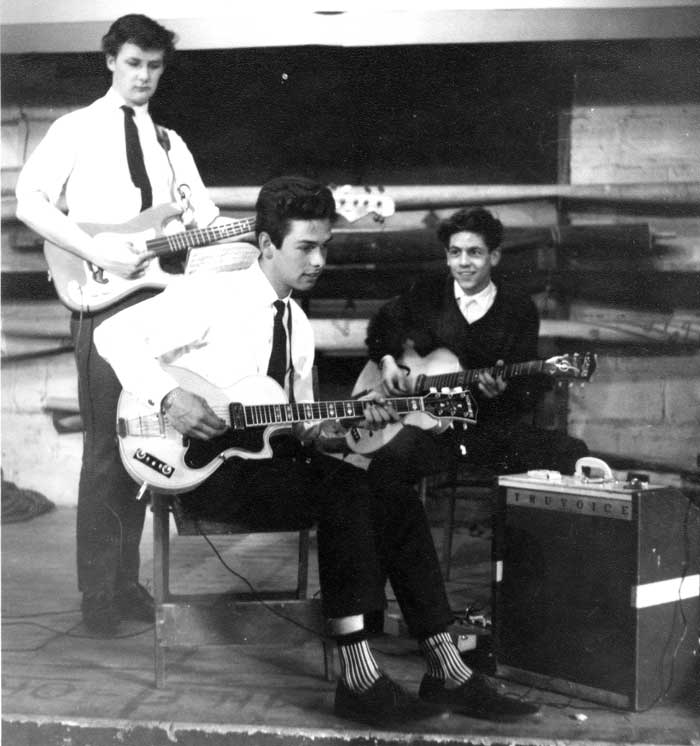 Rehearsal time at Wembley in the early 1960's. Note also the Blonde Senator Thinline (played by Terry ??) and the Selmer Stadium Amp!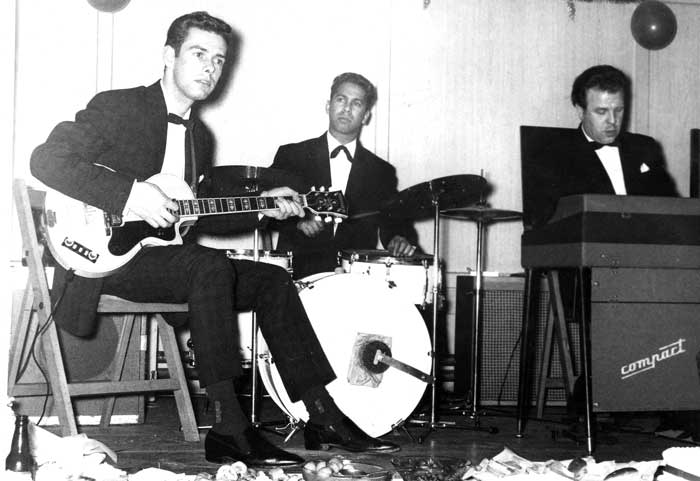 Peter playing in a dance trio for a wedding at Willesdon, London. The keyboard is being played by Ernie Saunders.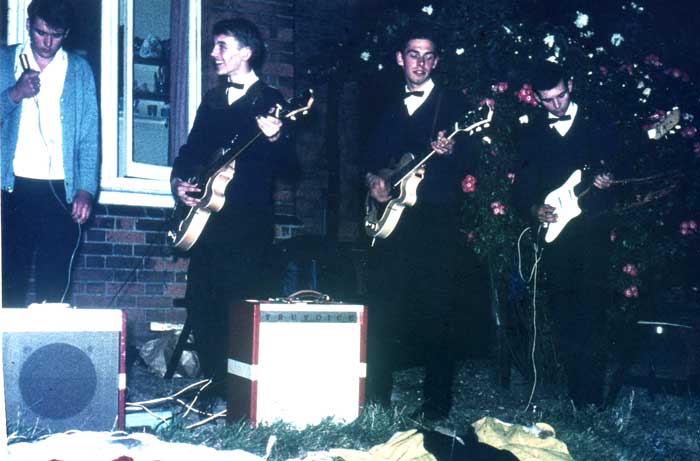 A BBQ in the garden of one of the staff residences at Harrow Hospital. The bass guitar is a blonde Hofner 500/3 played by Frank Sidebottom, and the lead guitarist is Peter Ramus with a Grazioso/Futurama III. The Selmer Stadium amp on the left has now been joined by a Selmer Selector-Tone Auto placed in the centre of the photo.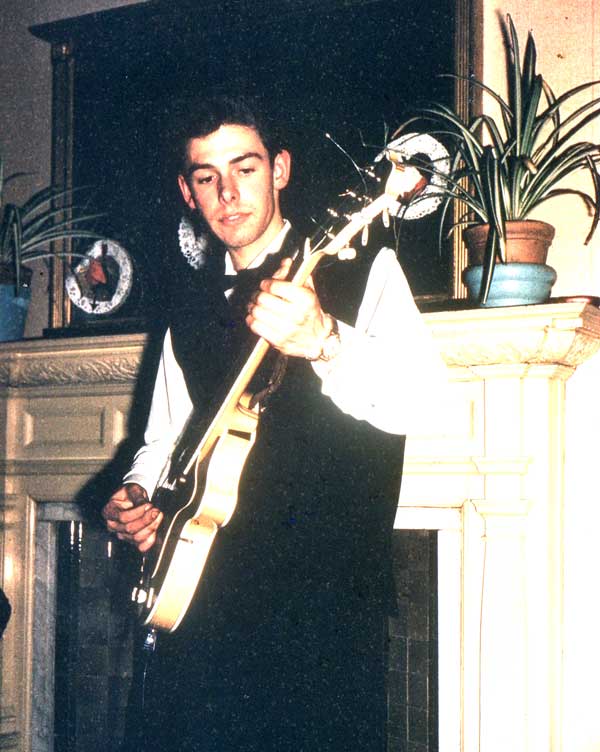 Peter playing at a dance in the Sidney Walton Nurses' Hostel at Harrow Hospital.
---
Return to VISITORS' GALLERY - SELMER DISTRIBUTED ARCHTOP GUITARS