1967 HOFNER CLUB 70 ELECTRIC GUITAR
SERIAL No: 141
COURTESY OF ROGER SILCOX, UNITED KINGDOM: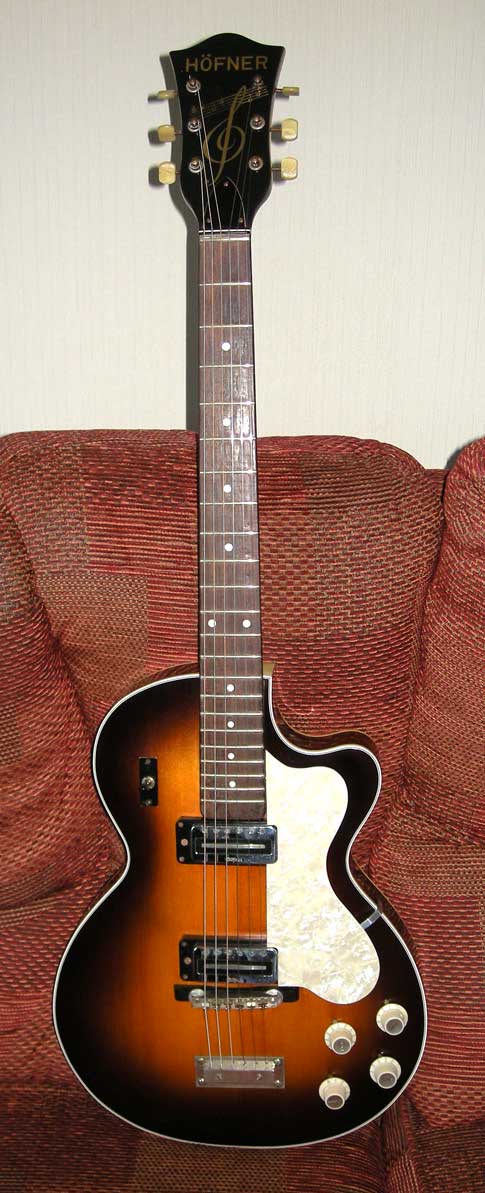 Note that the umlauts on the Hofner headstock logo have now appeared on a Selmer-distributed guitar model.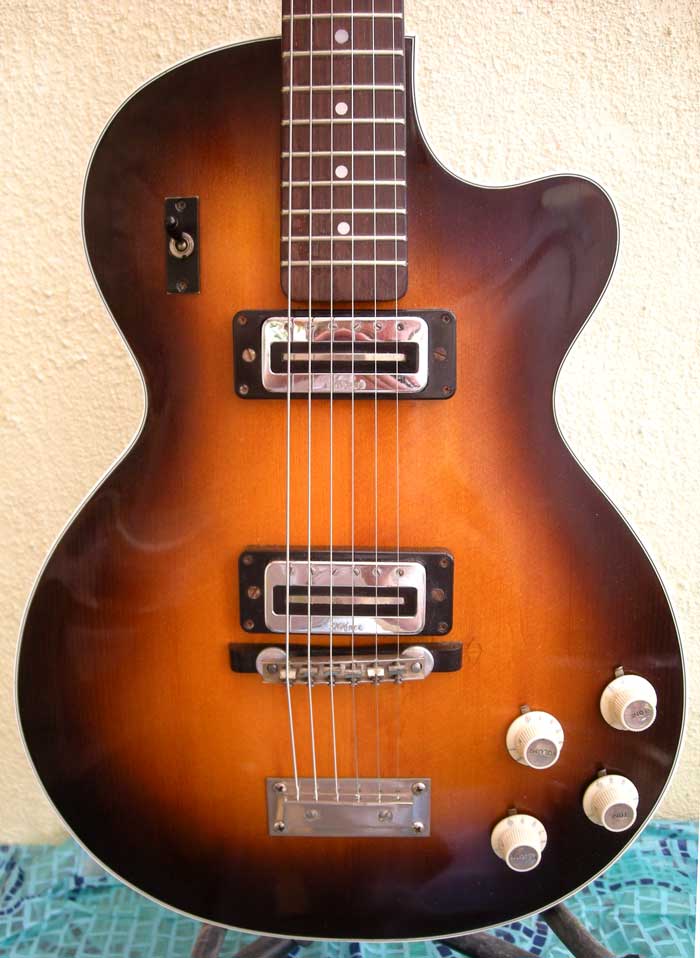 PHOTOS PRIOR TO, AND DURING, RESTORATION OF THE BODY TOP:
Restoration work carried out by:
Colin Sillence, Heronshaw Music, Stroud, Gloucestershire.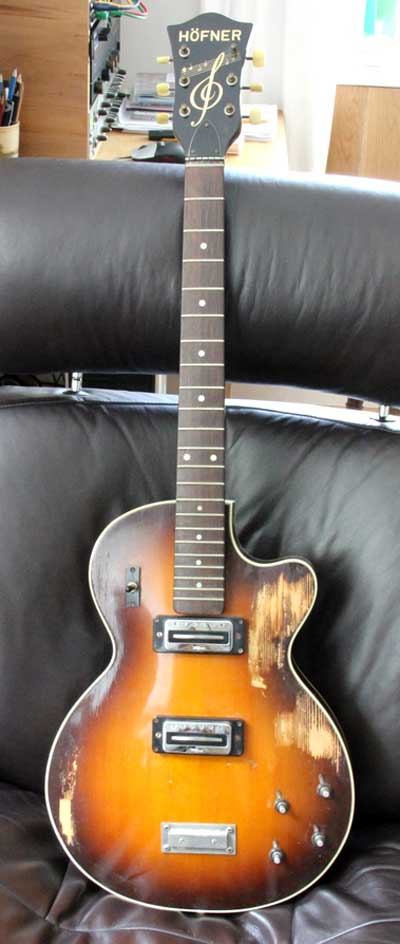 Prior to......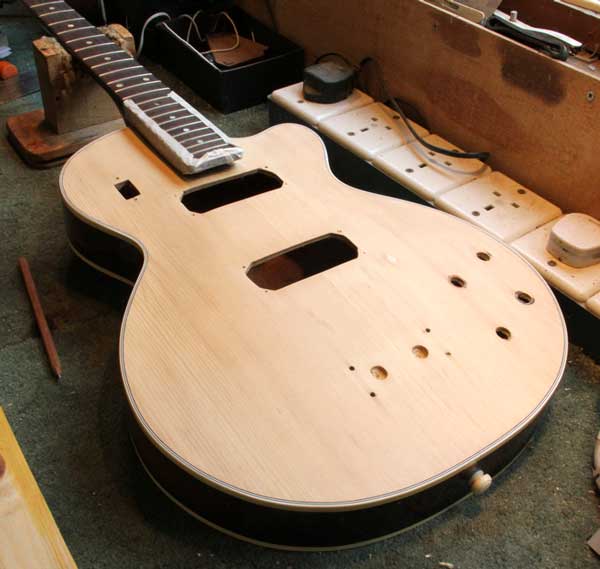 .......and during. Note the large routings for the pickups which were necessary for accommodating the vertical screw-adjustment type of pickup; in this case the Type 512 "Blade" unit.
---
Return to VISITORS' GALLERY - SELMER DISTRIBUTED ARCHTOP GUITARS