1960 HOFNER PRESIDENT ARCHTOP GUITAR
SERIAL No: 6895
BODY DATE: 19/12/1959
COURTESY OF MIKE JEFFS, SUSSEX, ENGLAND: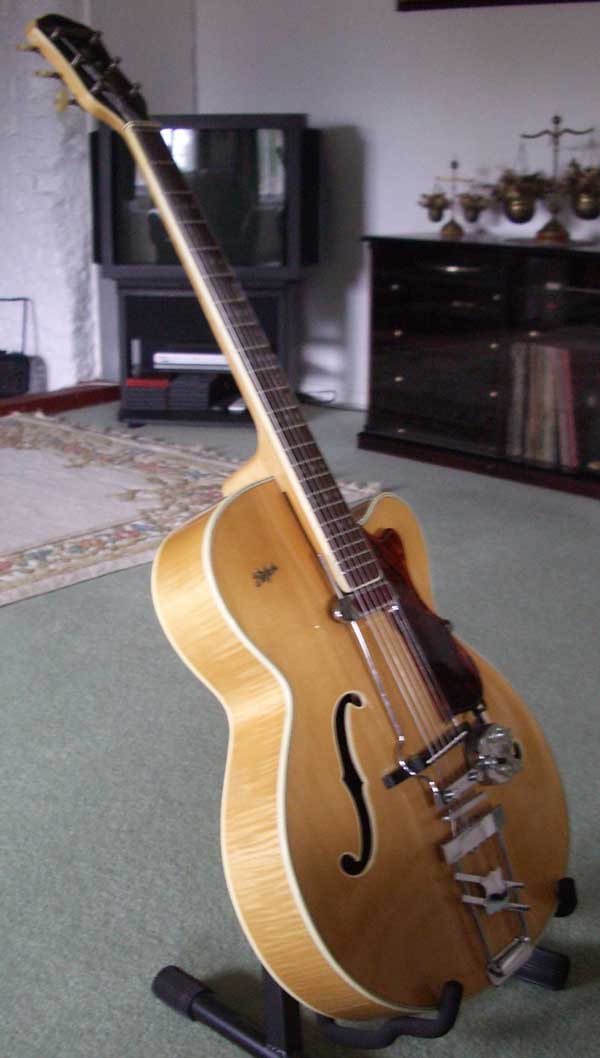 This acoustic version of the President has been fitted with a De Armond Model 1000 "Rhythm Chief" at an early stage in the guitar's life. It would seem that the opportunity was also taken to replace the standard "Compensator" tailpiece with a heavier and much more impressive-looking unit.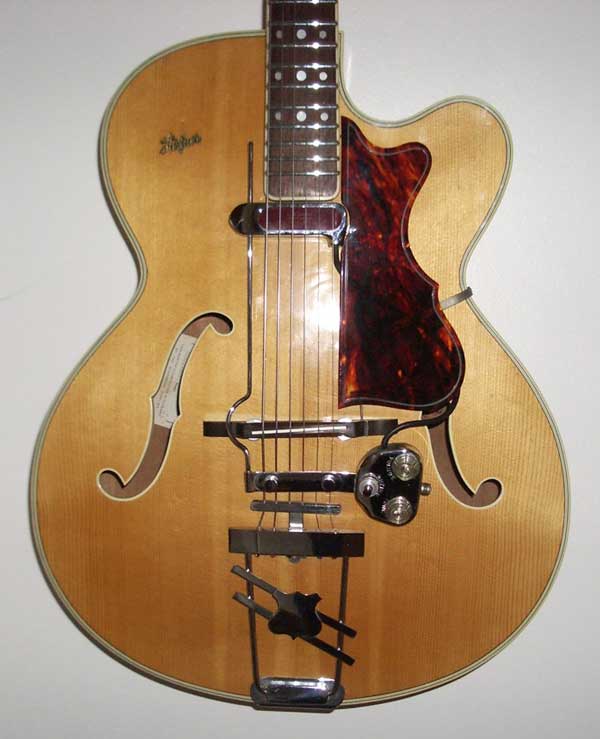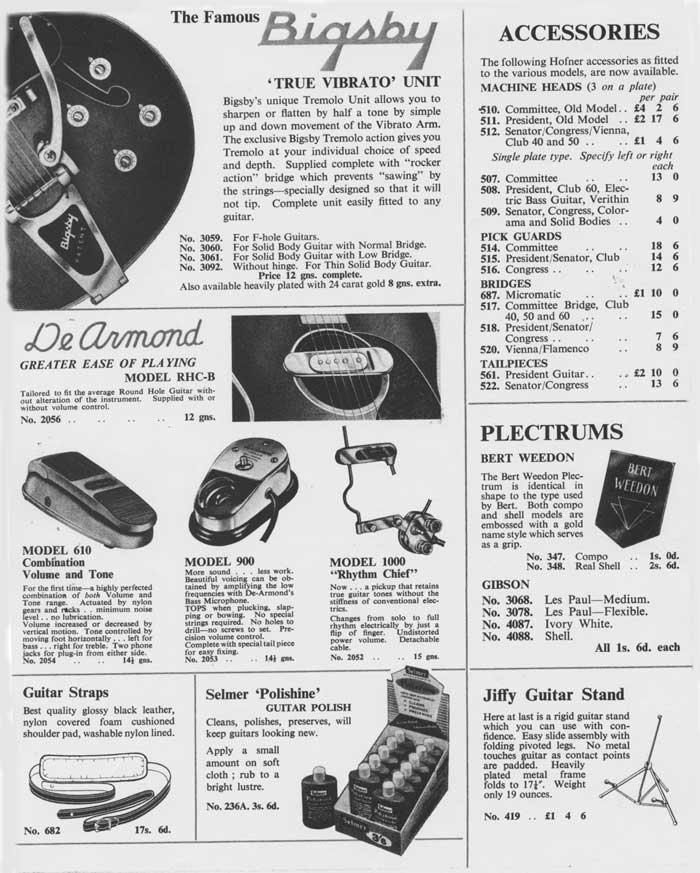 A scan from the 1963 Selmer Catalogue, which shows the De Armond Model 1000. This was the first time that the DeArmond units had appeared in the Selmer catalogue. Presumably their sale in the UK had been delayed by the British Government restrictions on the importation of US goods, which were in place until the early 1960's. The price of fifteen guineas was a lot of money back in 1963 !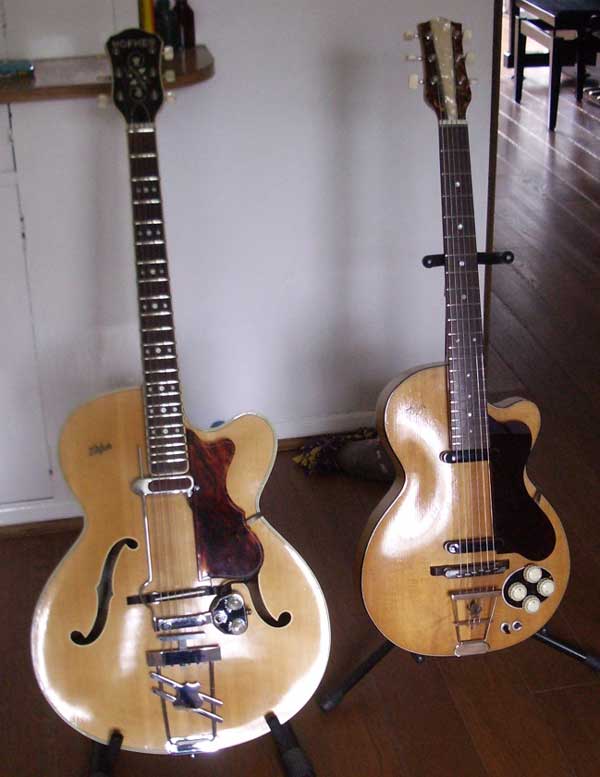 Mike's very nice early Hofner Club50 Model (Serial # 304) alongside the President.
---
Return to VISITORS' GALLERY - SELMER DISTRIBUTED ARCHTOPS