1956/57 HOFNER CLUB 50 ELECTRIC GUITAR
SERIAL No: 318
PHOTOS COURTESY OF ANTHONY STANFORD, CHESHIRE, ENGLAND: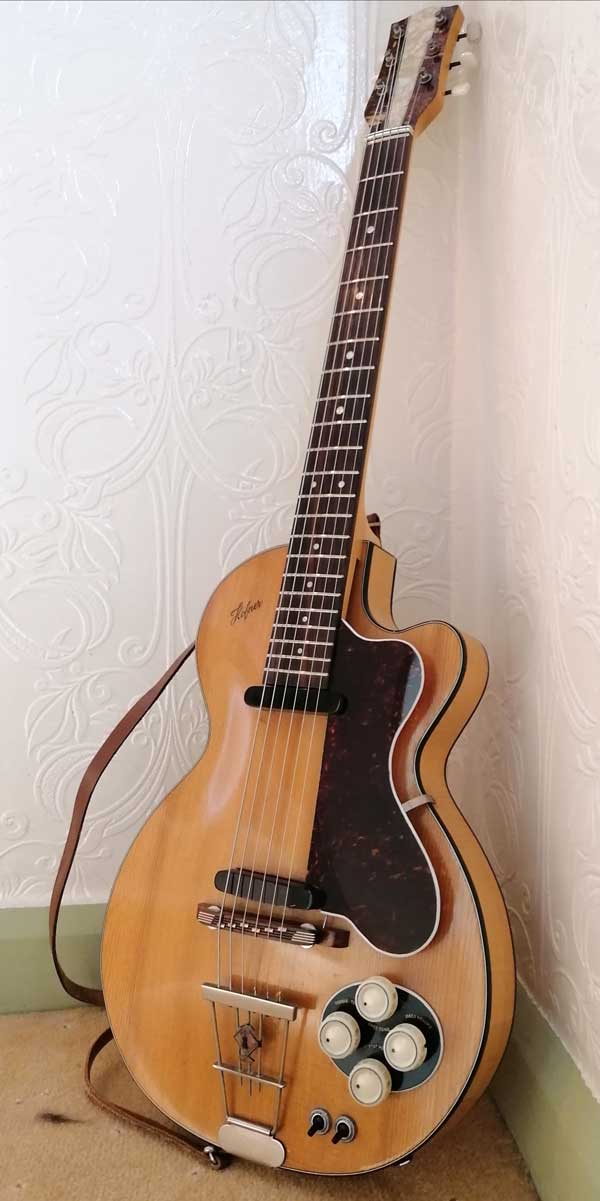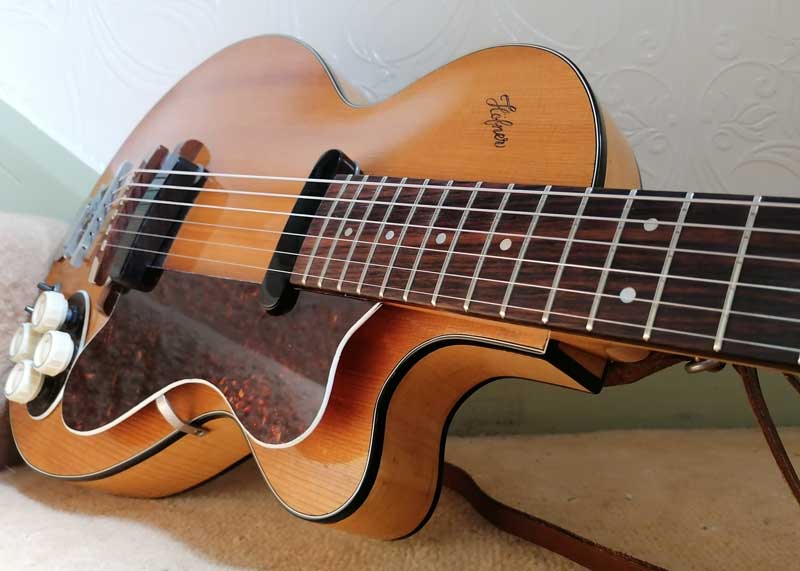 As with other early Club-style examples, this guitar almost certainly has a carved solid spruce body top.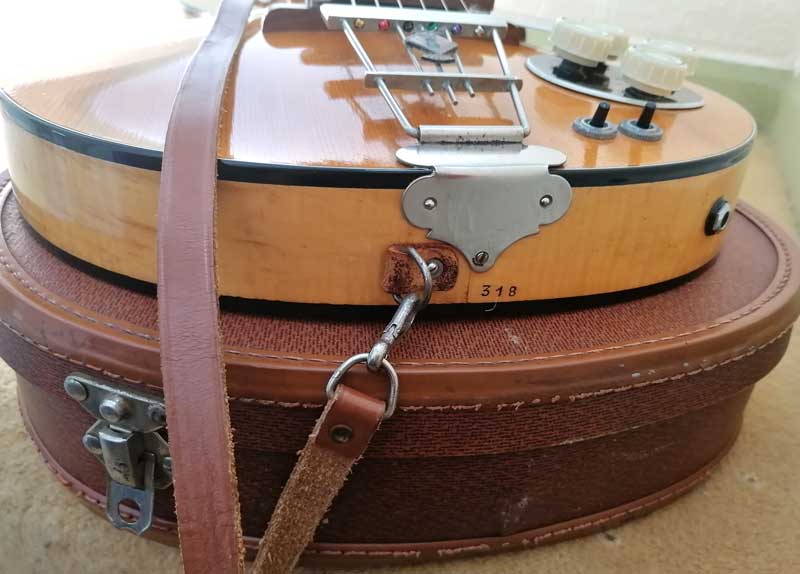 The Selmer serial # 318 is stamped on the side of the guitar next to the tailpiece mounting. It seems that this was the location used prior to Hofner (or Selmer?) deciding that the rear of the headstock was more appropriatefor those guitars without sondholes.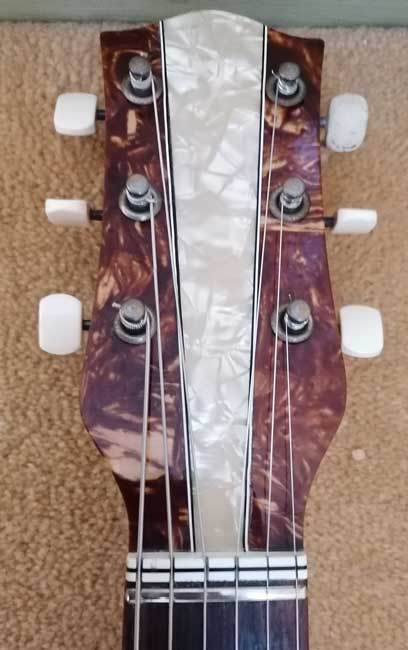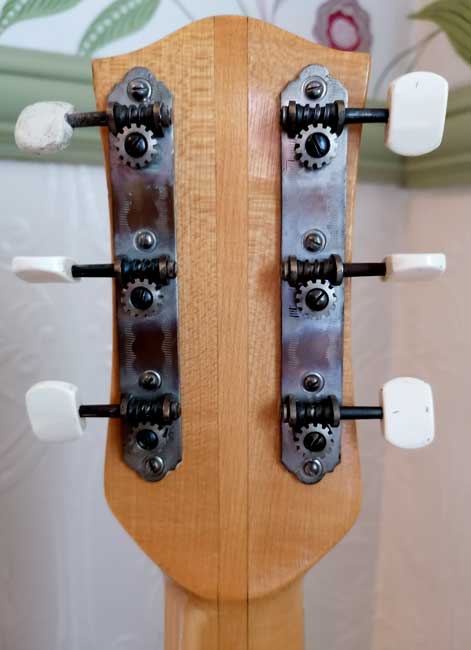 The three-piece tortoishell/pearloid headstock facia was used on the very first Club-style guitars..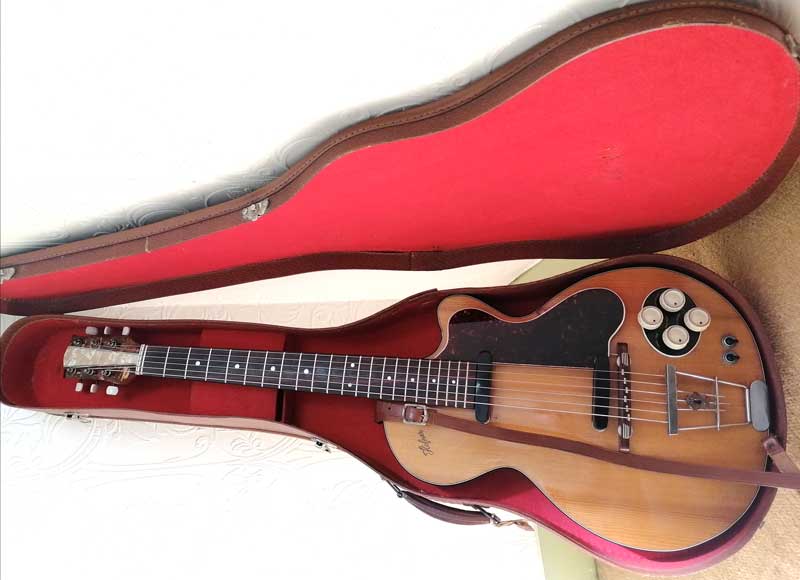 This guitar still retains its original Selmer case, as well as its original "dog-lead" strap.
FEATURES OF THIS PARTICULAR HOFNER CLUB 50:
Very minor (if any) playwear

Complete all original condition - no replacements or repairs. (earliest unrestored example Im aware of)

Kept under the stairs & in its case for over 50 years

Quite possibly part of the first batch of Club-style guitars shipped to Selmer London
---
Return to VISITORS' GALLERY - SELMER DISTRIBUTED ARCHTOPS