1963 HOFNER COMMITTEE ELECTRIC ARCHTOP GUITAR
SERIAL No: 3793
COURTESY OF ROLF JOHANSSON, SWEDEN: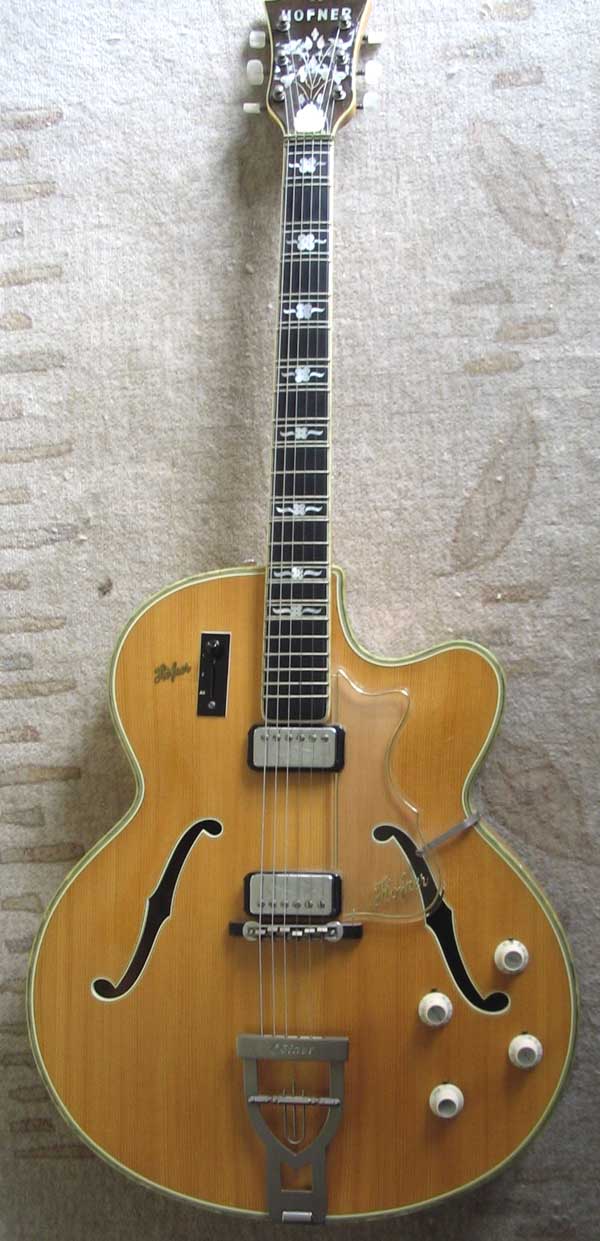 The Hofner logo on the body is unusual on a small headstock Committee.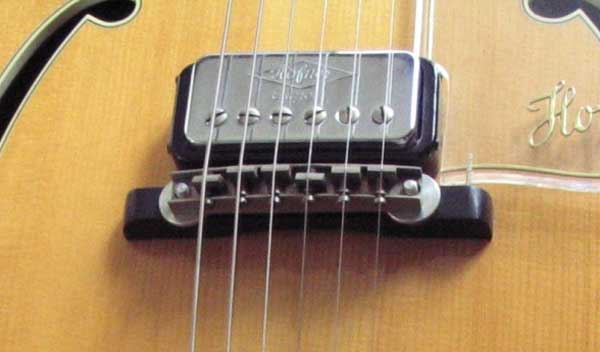 The Type 511(i) "Super" twin-coil pickups and Hofner's Micro-matic bridge.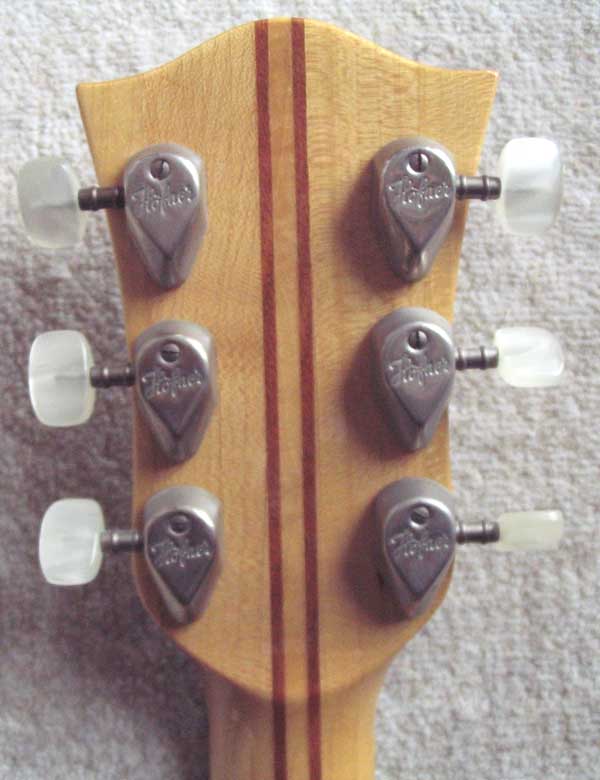 The Van Ghent tuners were stamped with the Hofner logo on only the very first "small headstock" Committees. The vast majority have Van Ghents with no logo.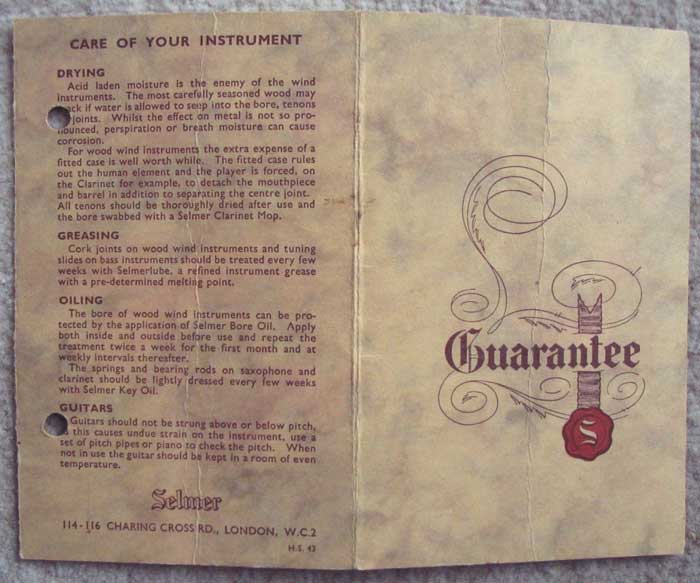 The Selmer Guarantee Card - provided to all purchasers of Selmer instruments in the 1960's. The guarantee provided instructions for the care of Selmer's wind instruments as well as guitars.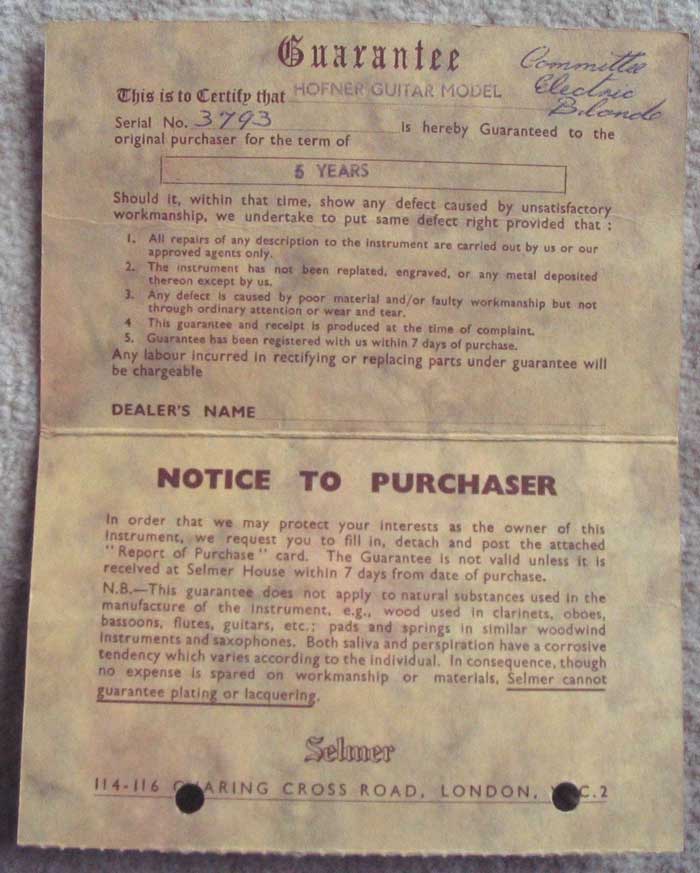 ---
Return to VISITORS' GALLERY - SELMER DISTRIBUTED ARCHTOPS