c1953 HOFNER SENATOR ARCHTOP GUITAR
SERIAL No: 528
COURTESY OF CHRIS PARKIN, UK;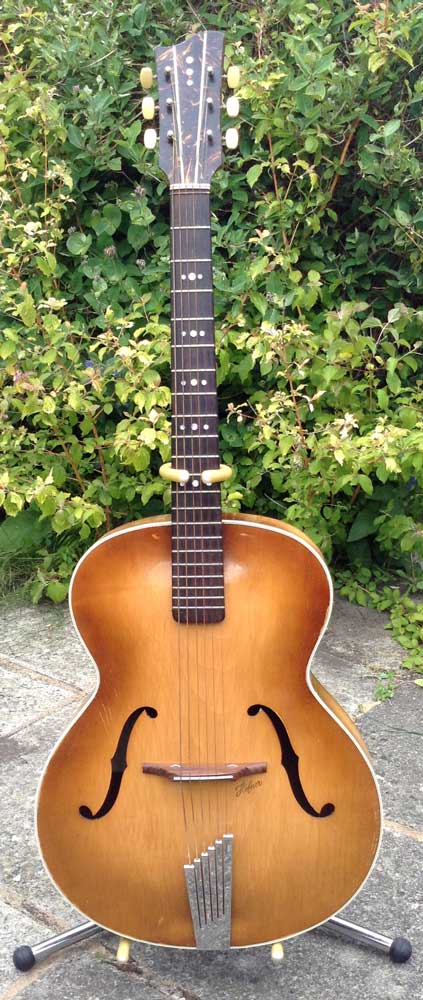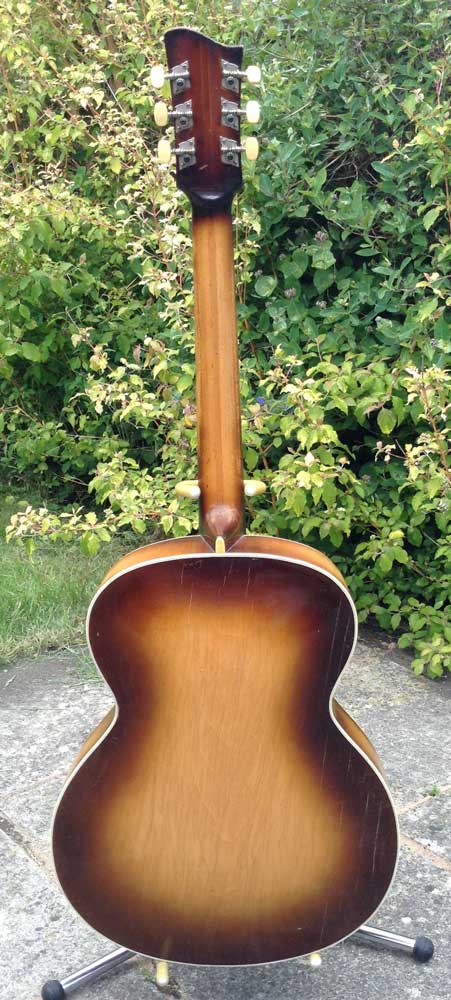 Note: The tuners on this guitar are not the originals, which would probably have been three-on-a-plate type.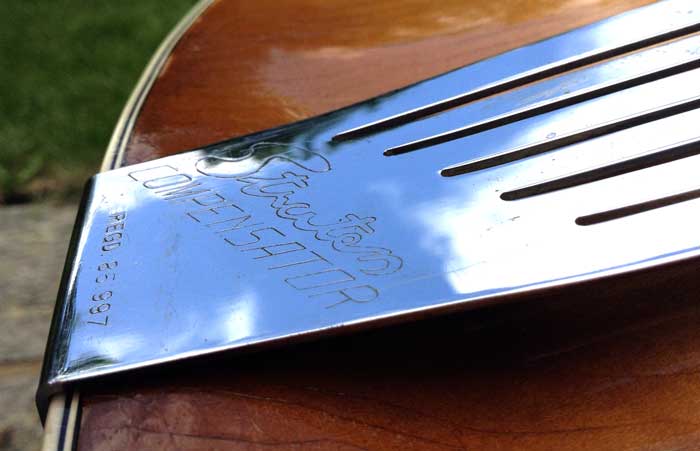 Note: The Compensator tailpiece on this guitar is stamped with the Straten logo rathet than the Hofner logo. This indicates that this is one of the first Senators made for Selmer, before they had chance to produce Compensator tailpieces specifically for the new range of Hofner guitars. (See the Fact File on Compensator tailpieces. )
The headstock shape with the "flared" top also indicates that this is a very early Hofner archtop.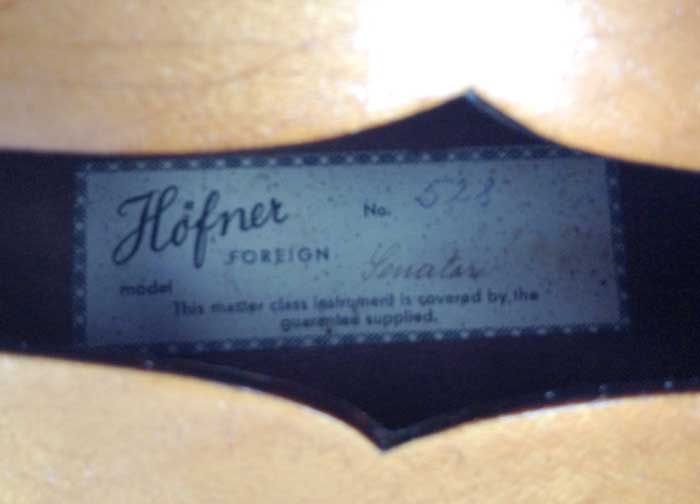 This is the body label used for the first guitars supplied by Hofner to Selmer London. It was superseded sometime around 1954 by the more square-shaped label.
---
Return to VISITORS' GALLERY - SELMER DISTRIBUTED ARCHTOPS