c1952 HOFNER PRESIDENT ACOUSTIC GUITAR
SERIAL No: 1508
COURTESY OF RUSS PARKER, DERBYSHIRE, ENGLAND;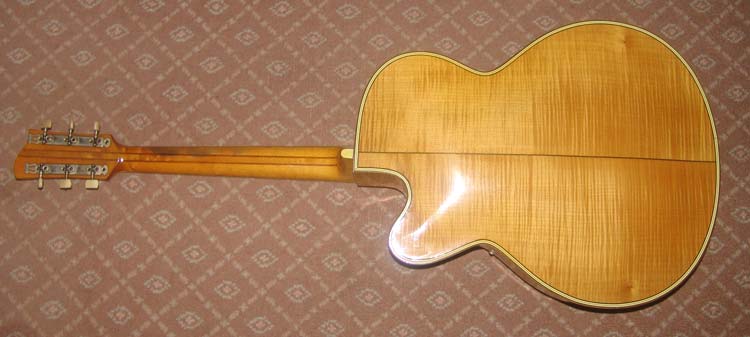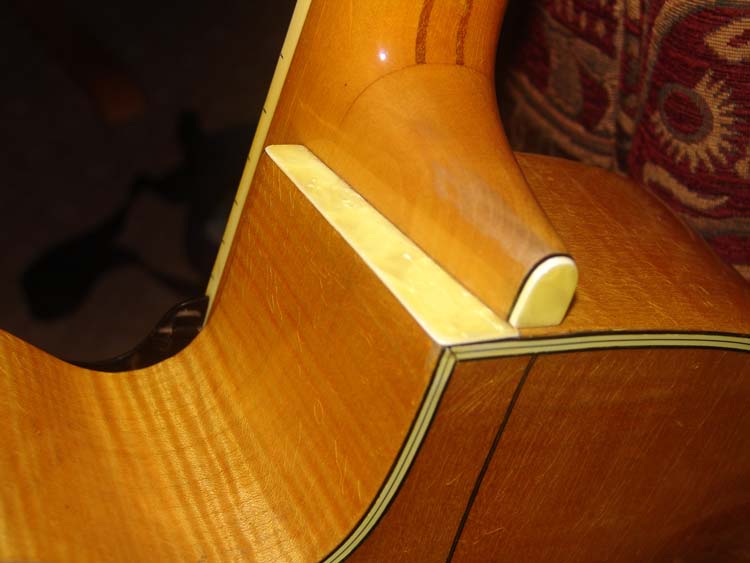 Note the lack of edge binding around the body.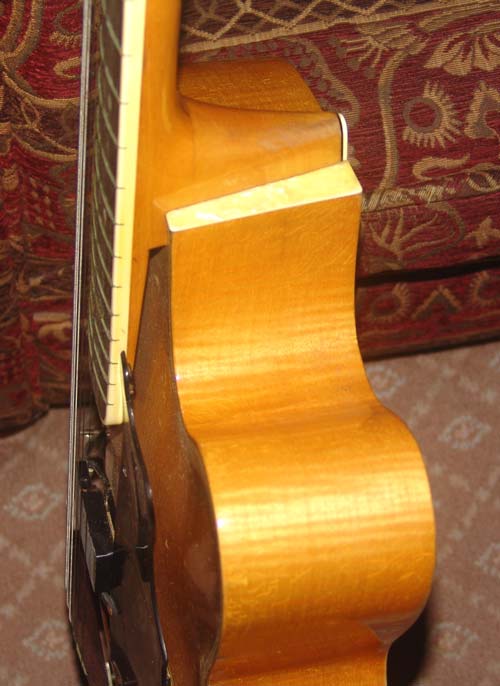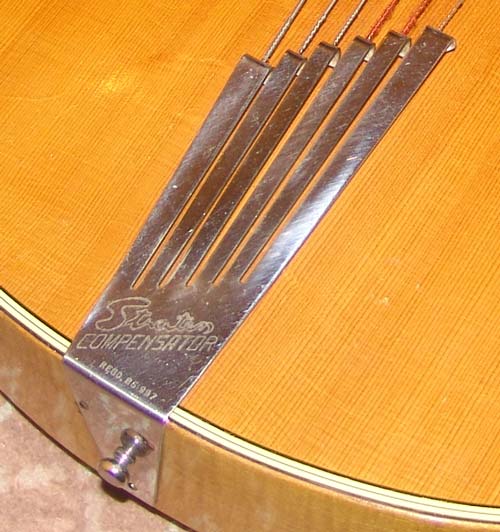 The Compensator tailpiece has a "Straten" logo instead of "Hofner". Production of the Selmer Straten guitars ended at about the time this President was made.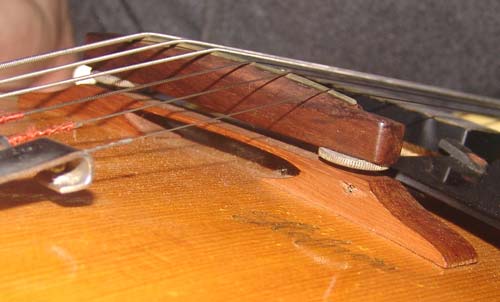 Now, is that the original bridge? My money say that it is.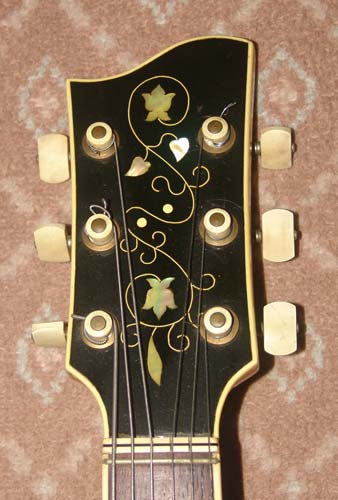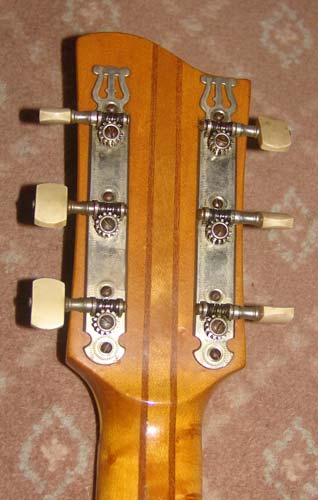 This is the only flared-top headstock that I have seen on a President. That shape of headstock was used by Hofner on their archtops for the first few years after starting up production at Bubenreuth in 1951.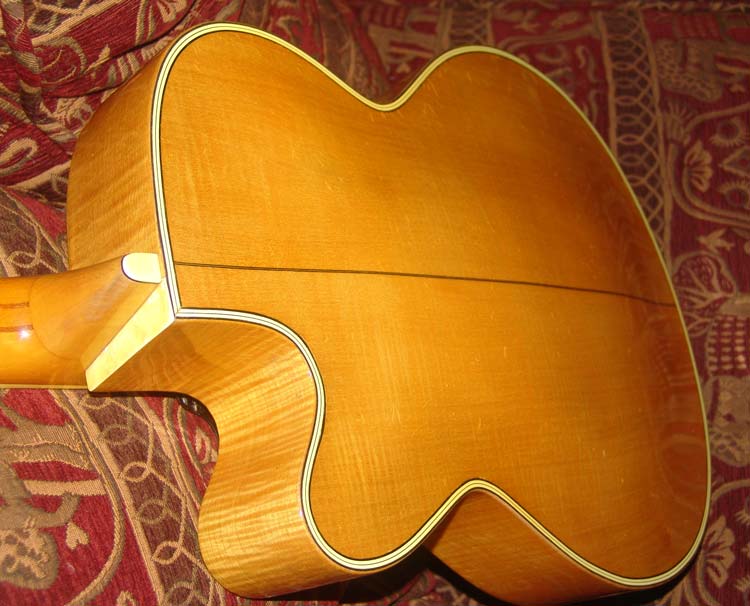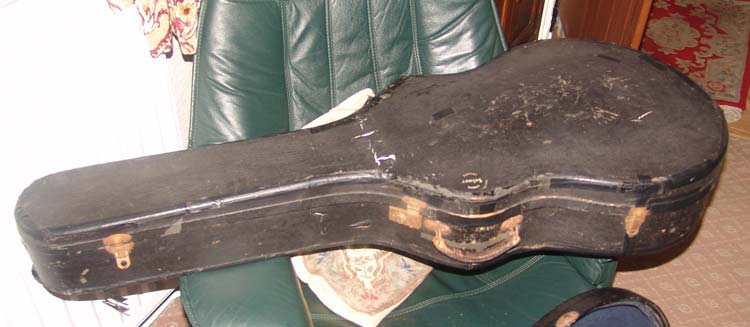 The original Selmer case. Still doing its job after 55 years!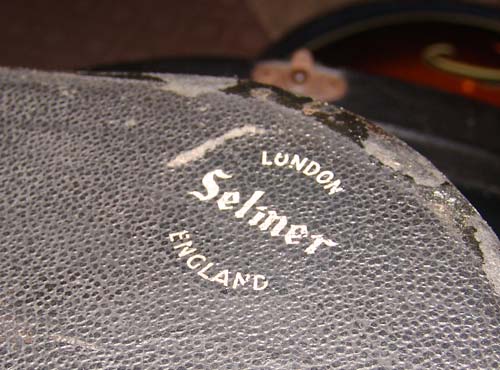 The Selmer London logo on the case.
---
Return to VISITORS' GALLERY - SELMER DISTRIBUTED ARCHTOPS