1964 HOFNER CONGRESS ARCHTOP GUITAR
SERIAL No: 13870
GUITAR OWNED BY PAUL THOMPSON, SCOTLAND: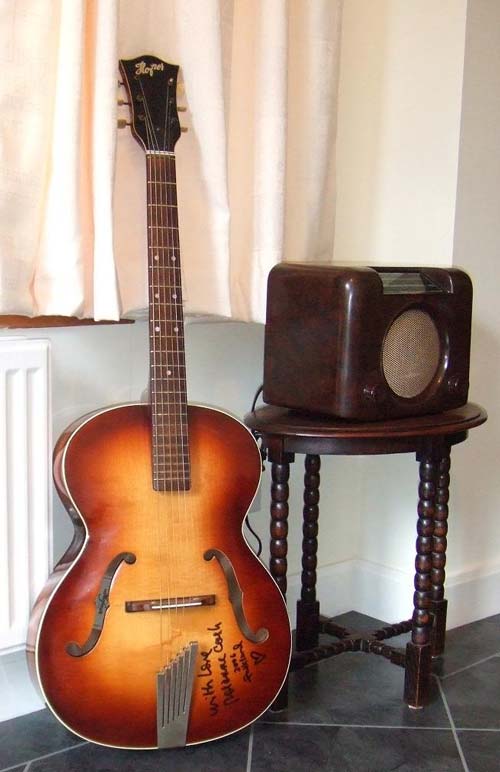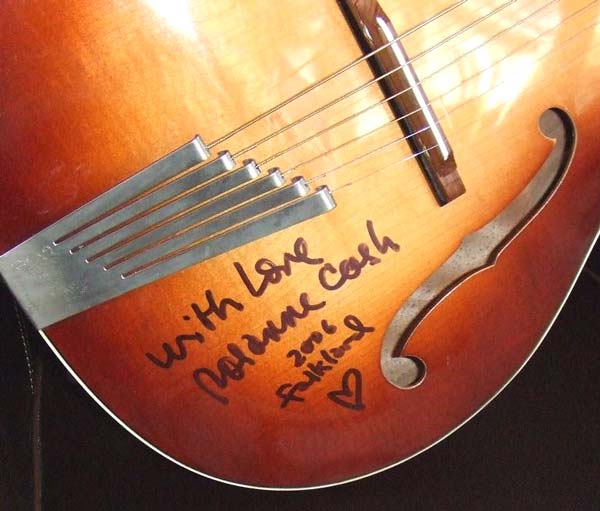 The guitar has been signed by Rosanna Cash for the Falkland Heritage Trust - See the story below.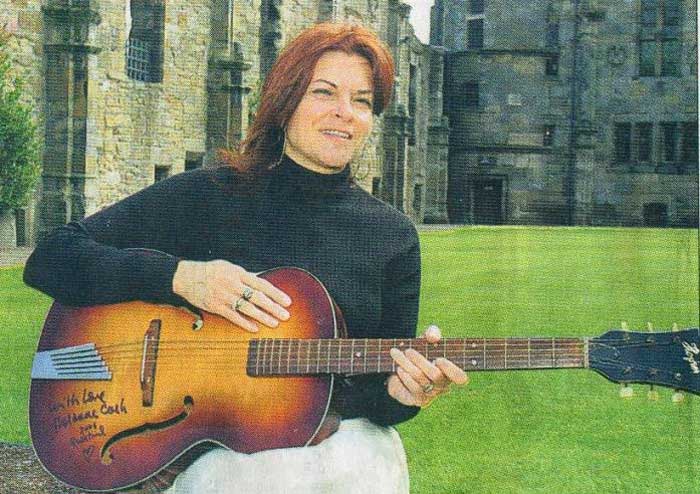 Photograph Courtesy of The Dundee Courier.
THE STORY BEHIND THE ROSANNE CASH CONGRESS BY PAUL THOMPSON, ITS OWNER:
Johnny apparently once met the Laird of the Falkland estate on a plane. They got talking, and after some later research, Johnny traced his ancestors to nearby Strathmiglo. (Strathmiglo and Falkland are within half an hour's bike ride from where I live). In 2006, when Rosanne was over here doing a concert in Edinburgh, she took the opportunity to visit the area, and the present Laird, Ninian Crichton-Stuart.
Now, in Falkland is a little antique shop, run by an acquaintance of mine, Bob Beveridge - he specialises in fiddles, but is a mean Flamenco guitarist himself - and it appears he had come into this Hofner somewhere or other. Rosanne saw it, recognised it as the same model played by Joaquin Phoenix in the film "I Walk the Line" (and possibly as played by her father in real life), and was photographed with it. She autographed the guitar and Bob put it on sale in his shop to raise money for the Falkland Heritage Trust. I spotted it and immediately purchased it! The first tune I played on it, whilst trying it out in Bob's shop was - "I Walk the Line"!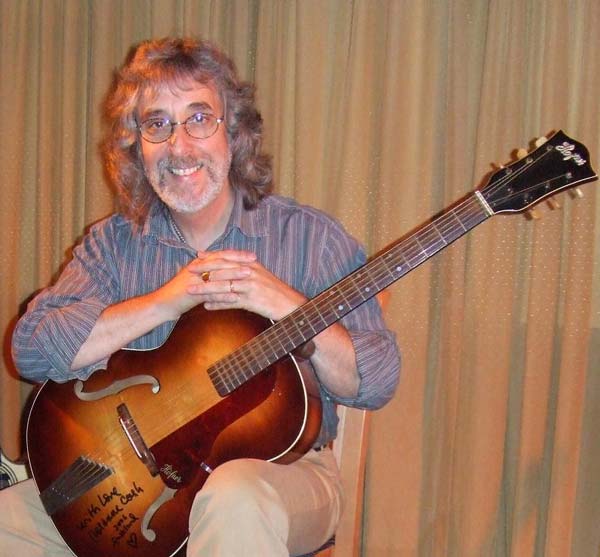 This Congress has been in some famous hands recently! Gordon Giltrap is pictured here with it.
---
Return to VISITORS' GALLERY - SELMER DISTRIBUTED ARCHTOPS