THE SUDBURY STASH
- EXAMPLE BASED ON AN ALL-MAHOGANY HOFNER 450/S BODY FITTED WITH A HOFNER 456 OR 457 NECK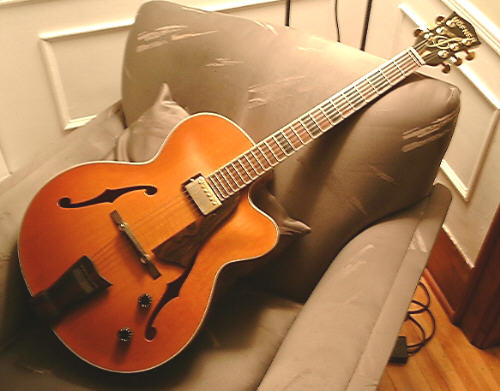 The body looks like a late '60's or early 70's 450/S (no f-hole binding, single layer
binding) and is all-mahogany laminated. The neck is older and was originally intended for a Model 456 or 457. The guitar has wide parallel braces, allowing for easy installation of pickups.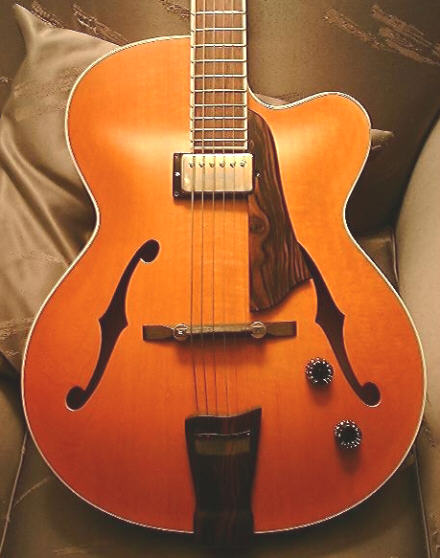 Note the Doug Harrison built tailpiece and pickguard.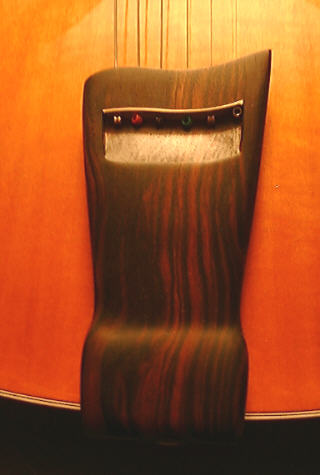 Note that the original strip fret marker inlays have been replaced with ebony strips, again by Doug Harrison.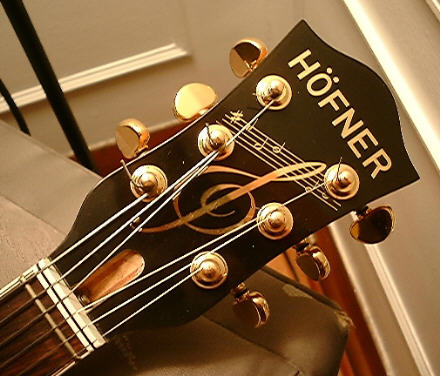 ---