THE SUDBURY STASH
- EXAMPLE BASED ON A HOFNER 456/S BODY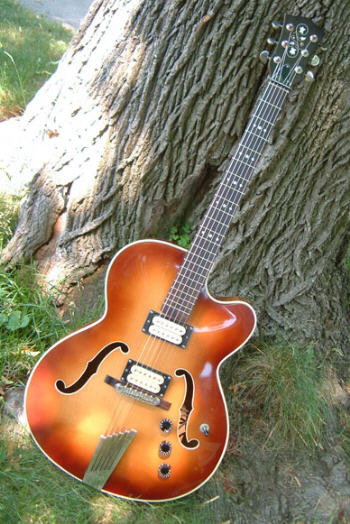 Here's an early '60's 456/S body with a mismatched neck from the same period. The bridge, tuners and pickups have been swapped out, but the guitar retains the Kessler-installed wiring harness, knobs and Compensator tailpiece.

Note the headstock inlay - placed high and sans Hofner name.
Note the colour difference between the neck and body - most apparent in the photo below. (This instrument has a factory body finish with a Kessler-finished neck).

This particular guitar plays/sounds great - It was set up by Stephen Candib for one of his clients.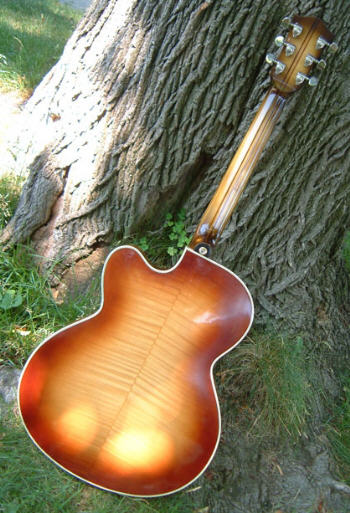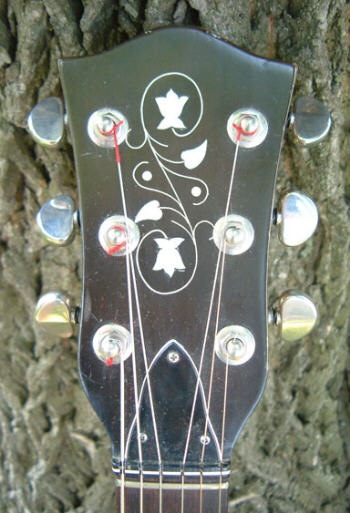 ---