AL WILSON - BASS PLAYER
WARWICKSHIRE, ENGLAND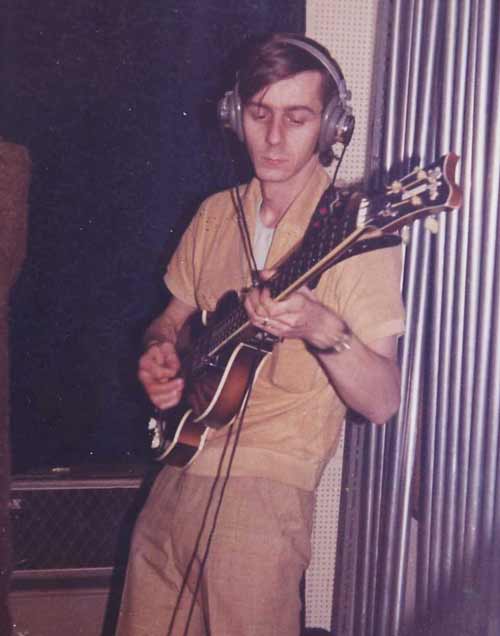 Al - "That is me and my 1964 Hofner 500/1 bass in a recording studio in 1966. I still have a 45 record of that session. That combination of a Vox AC 30 valve bass amp and the violin bass sounded great for recording, although it used to boom a bit and get "lost" on stage if the drummer got a bit too enthusiastic! I actually sold that 500/1 in the early '70's, but recently relocated it, purchased it of its owner, and brought him back home.
I also did some sessions at the BBC's Maida Vale studios in the '70's. The engineer was the same fellow that recorded the Beatles radio stuff and also I believe did the radiophonic workshops doing the Dr Who theme. He liked me and my sound...... and the beatle bass (most people ignored me!). He used come to come to work on an old British motorcycle and sidecar!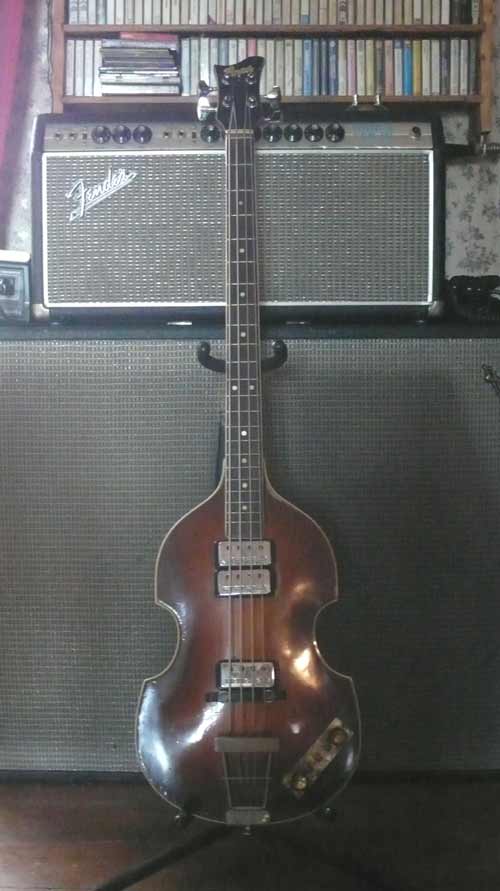 Picture of Al's 1964 500/1 Bass as it is now. (Serial No: 737) The additional pickup had been fitted prior to his first purchase of the bass 2nd hand for £30 in the mid-1960's.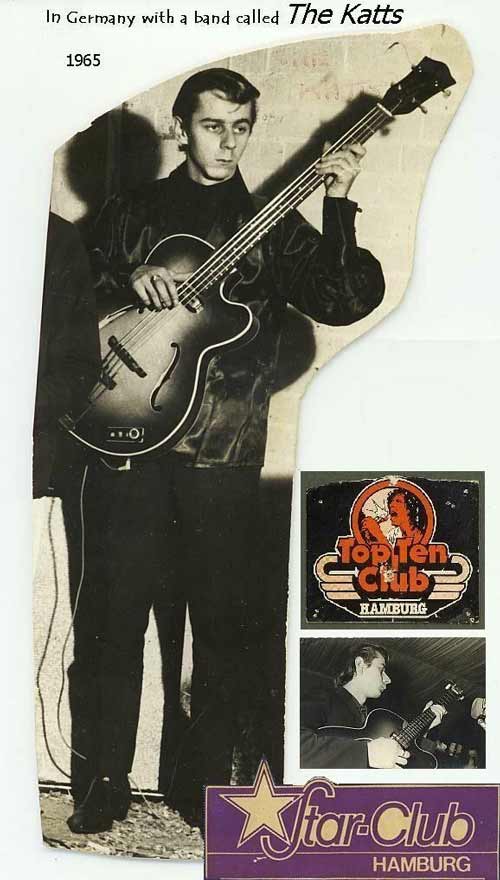 Al in 1965 playing a Hofner 500/3 Bass at the Star Club, Hamburg.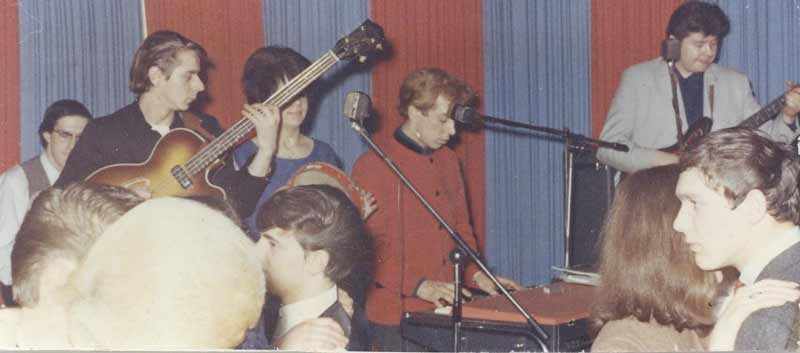 Al, again with the Hofner 500/3, in 1965 at the Tanz Cafe Europa, Gierson, West Germany.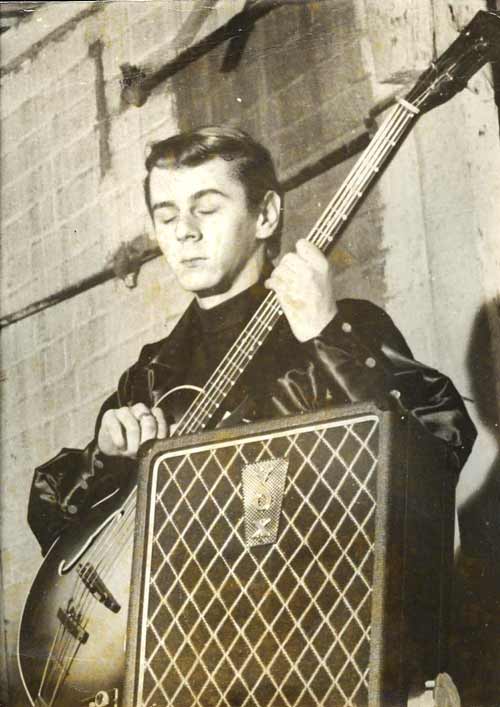 With the 500/3 Bass once again, but this time behind a Vox Line-Source PA loudspeaker.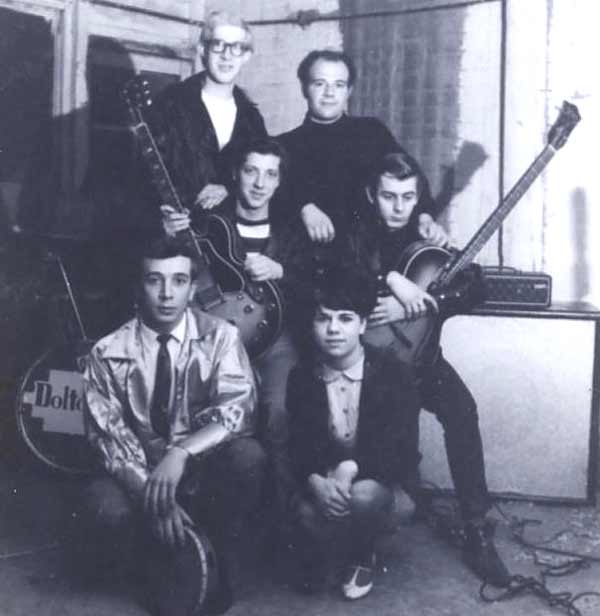 A publicity shot, taken in Germany in 1965. Again, the 500/3 is featured!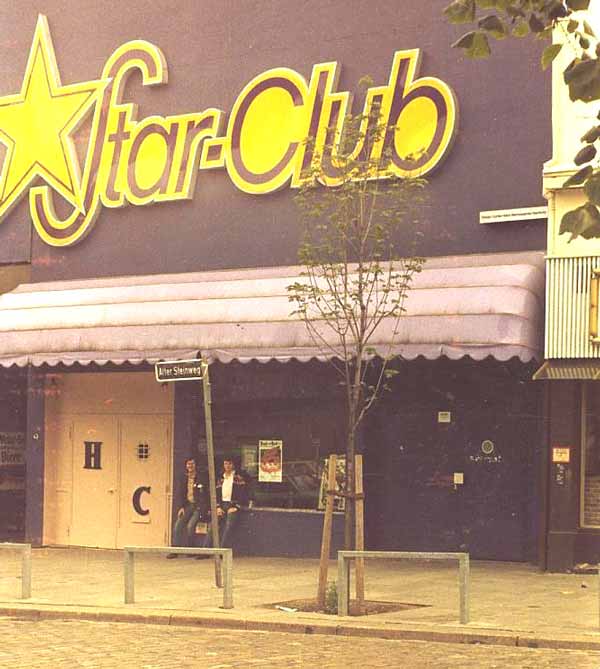 Al outside the Star Club, Hamburg when appearing there together with Kevin Thompson and Freddie Fingers Lee.
---