THE JETS & THE INTERNS
SOUTHPORT, LANCASHIRE - 1960 to 1964


COURTESY OF STEVE KELLY: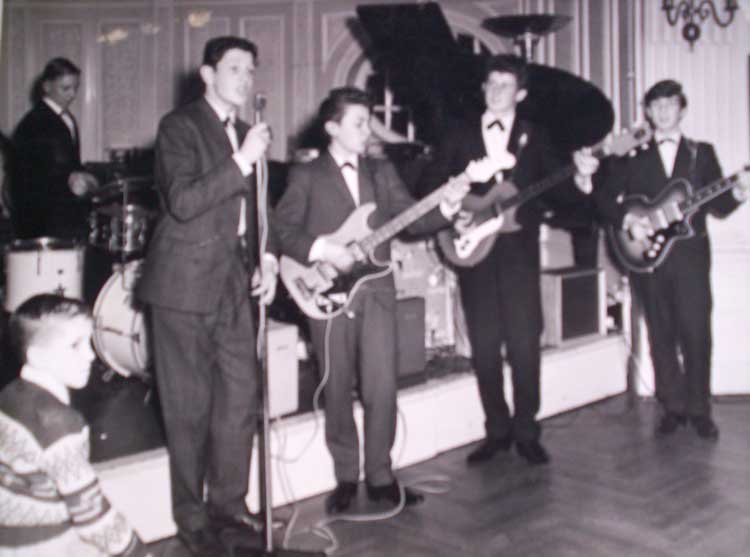 The Jets in c1962
A trio of Watkins Westminsters with a really nice Hofner V2 Solid played by John Surguy (rhythm) who went onto Saxophone later with Rhythm and Blues Incorporated, together with a (dodgy) Dallas base played by Dave Ross, an an (even dodgier) unnamed solid played by Steve Kelly. The drummer is Jeff Lee and the vocalist is Derek Ollerton.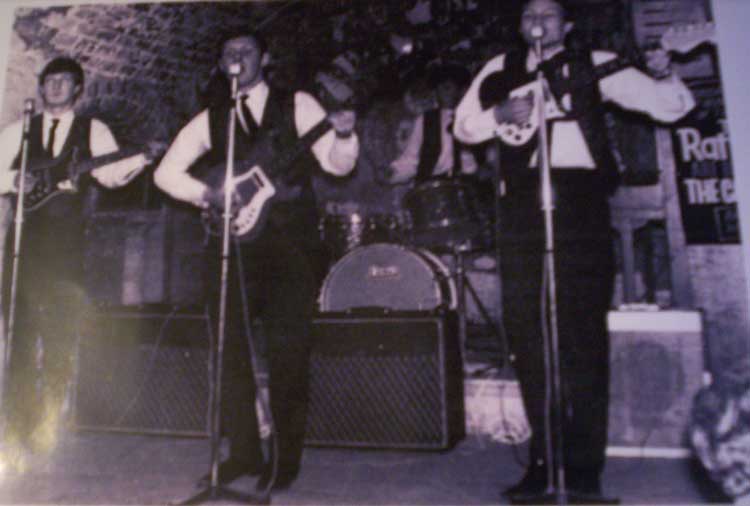 The Interns in 1964
At the Liverpool Cavern in 1964 using a combination of Selmer and Vox amps.Roger Carter is playing the Futurama Hagstrom Bass; John Duncan is using a Watkins Rapier; and Steve Kelly (far left) has graduated onto a Burns Sonic. The drummer is Mike Astardjian.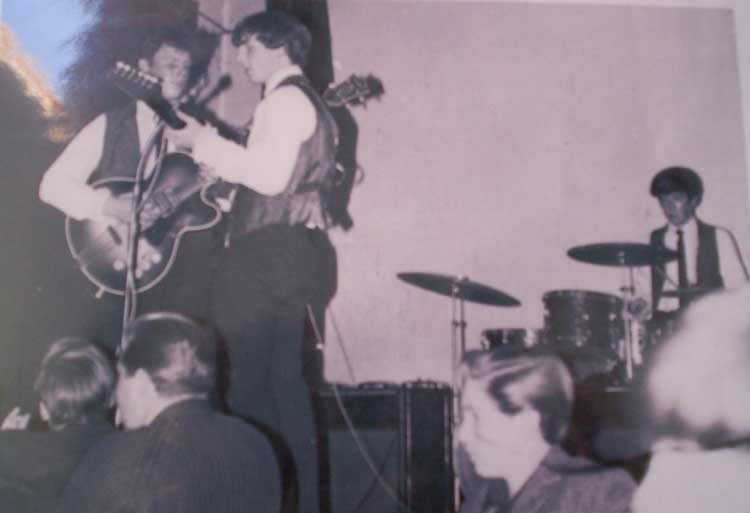 The Interns in 1964
A picture showing Roger Carter's rather nice Hofner President Bass.
---