PHILIP BUTTERISS
Hertfordshire & London Late 1950's and 1960's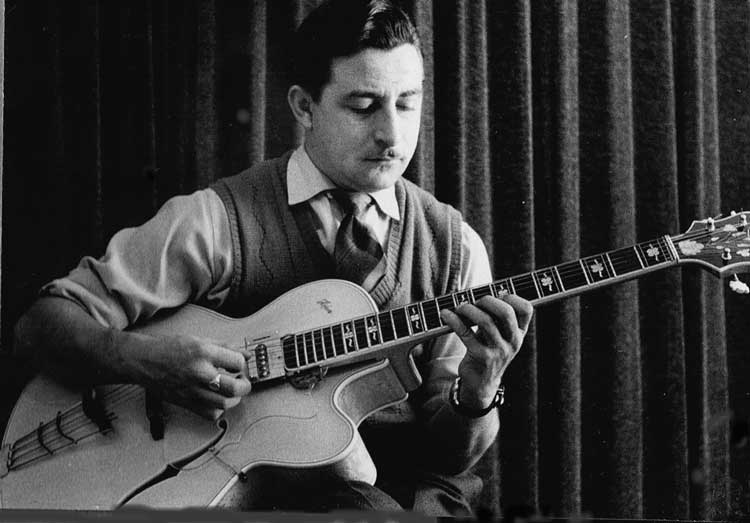 Phil playing his Hofner Committee back in the late 1950's. Note the Hofner floating pickup with built-in volume control, attached to the end of the fingerboard.
PHIL'S STORY:
The Southland Swing Ensemble was started by my brother and myself around 1957 when we opened a jazz club at the Star Pub in Baldock, Herfordshire where we both lived at the time. The Southland band only played local gigs. We were not professionals, but just keen jazz fans who, to stay in business, had to play pop and rock music.

I later played with the Nighthawks from 1959 to 1969 and we were a very popular band in North Hertfordshire, playing on average three gigs a week......and of course every Xmas Eve, New Years Eve, Easter, and Whitsuntide.
The later Alec Wright Set was more of a pop group of the day, but we were still only semi-professional. We all had day jobs as well. Most of our gigs were in North London Clubs, together with a lot of private parties. I remember once playing in London for Sam Wannamaker, and Spike Milligen was there. He had broken his leg, and everybody was writing on his Plaster of Paris. At that time I was playing a Hofner Committee with a Bird Big 15 amplifier, and driving up to London on a Matchless 350 motorbike with the Guitar and Amp in a sidecar; and that in all weathers!
The other photo is of Jimmy Skidmore guesting at the Musicians Union, Mid.Herts Branch Jazz Club, which met once a month in Goslin Stadium, Welwyn Garden City.
I traded my Hofner in for a second hand Gretsch Aniversary for which I paid £105 in 1963. I am still playing that today in a Big Band in Hamburg, although I am now 77 yrs old. I also play trumpet in a Wind Orchestra..... it keeps me young!!!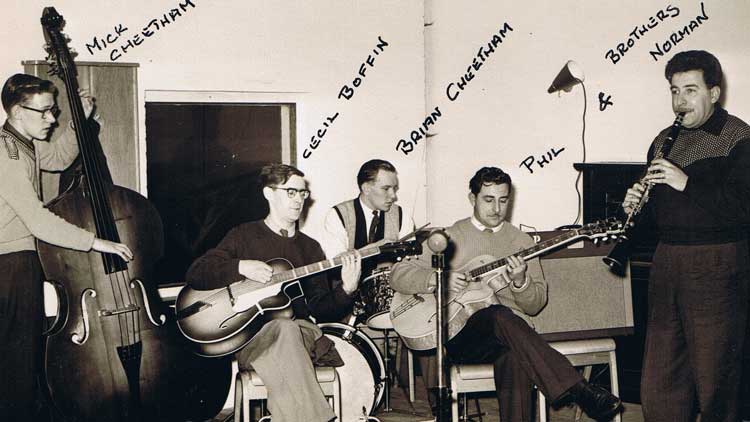 The Southlander Swing Ensemble, c1957.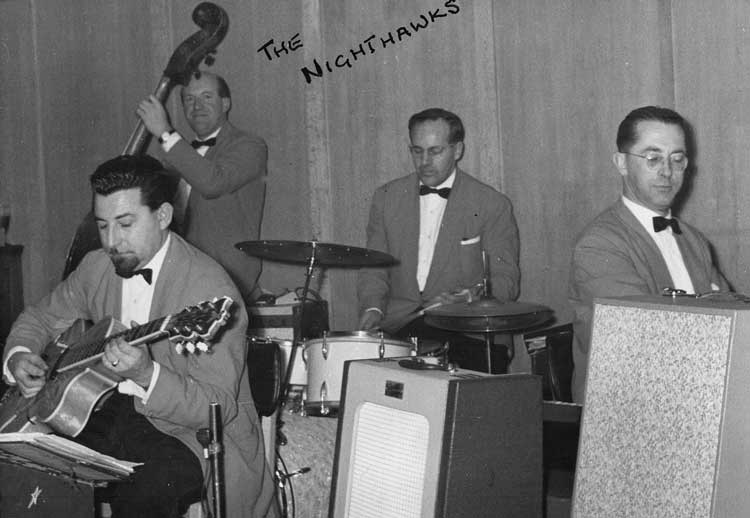 The Nighthawks, in the early 1960's.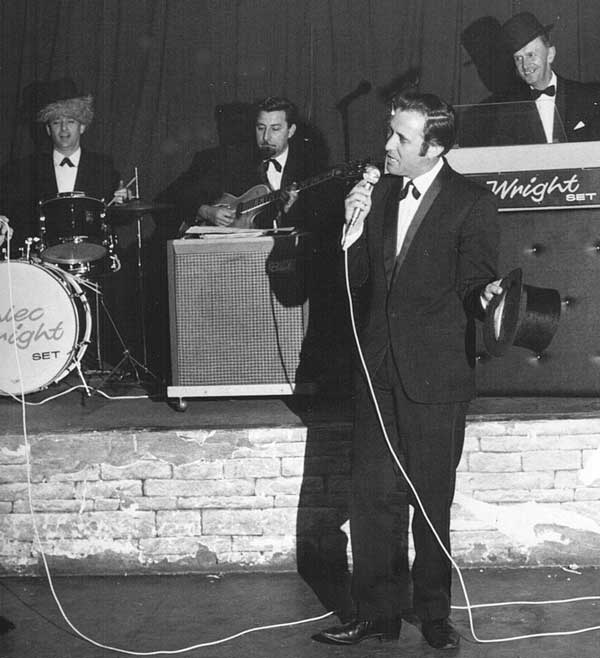 The Alec Wright Set.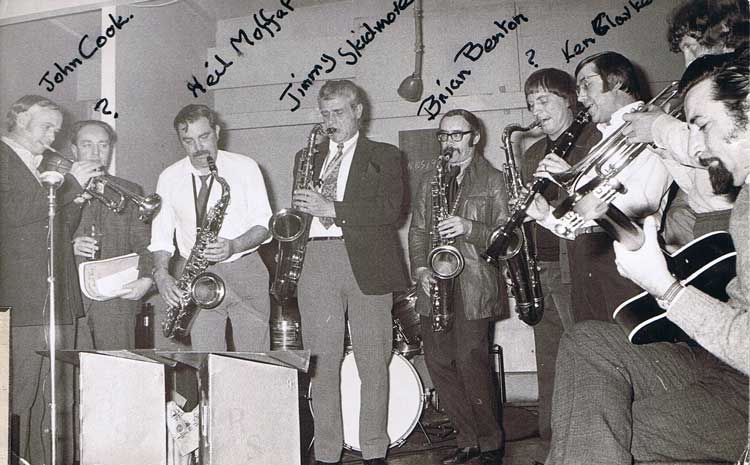 Jimmy Skidmore guesting at the Musicians Union, Mid.Herts Branch Jazz Club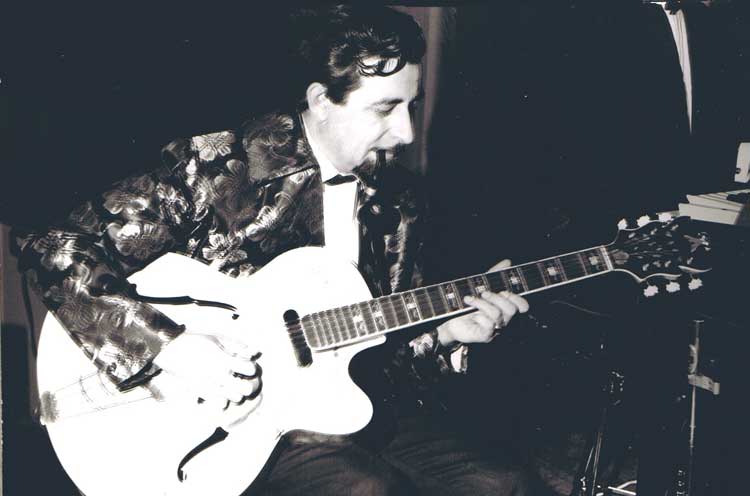 Playing the Committee, pipe in mouth, with the Alec Wright Set.
---