CELLOPHANE CLOUD
OXFORD, ENGLAND - 1966 TO 1969
COURTESY OF GEOFF HIGH: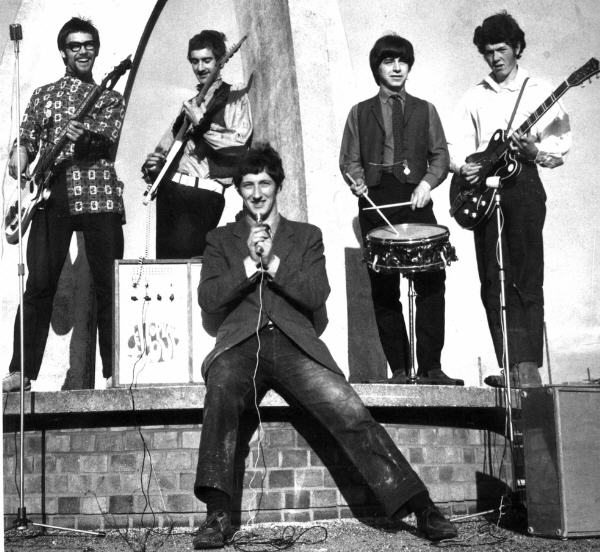 Personnel (left to right):
Geoff High; Bass Guitar, playing a Futurama Deluxe Bass
John Harlow; Guitar, playing a guitar that he made himself
Brian Mac Arthur; Manager and Agent
Alan Arkless; Drums
Tony Race; playing a Hofner Verithin
Cellophane Cloud was based at Westminster College Oxford and played in the Oxford area from 1966 to 1969. Amplification used by Geoff was a Selmer Treble n' Bass 50 with matching Selmer 2 x 12" cabinet. Tony Race used an RSC amplifier unit through a home-made 2 x 12" speaker cabinet.
After graduating from Oxford, Geoff joined a band called "Pax" in West Northumberland, playing lead guitar using a Hofner Colorama II, but still through the Treble n' Bass, supplemented by a Fal 50watt Lead amp.
---