Early 1960's HOFNER MODEL 456 ACOUSTIC ARCHTOP GUITAR
COURTESY OF CHRIS RADCLIFFE, UK :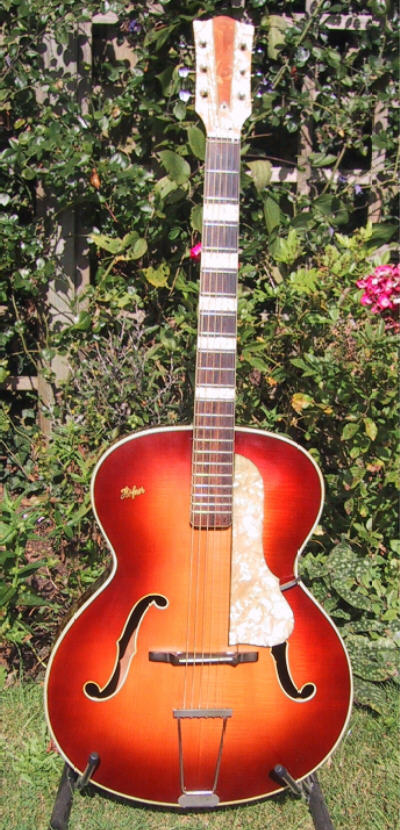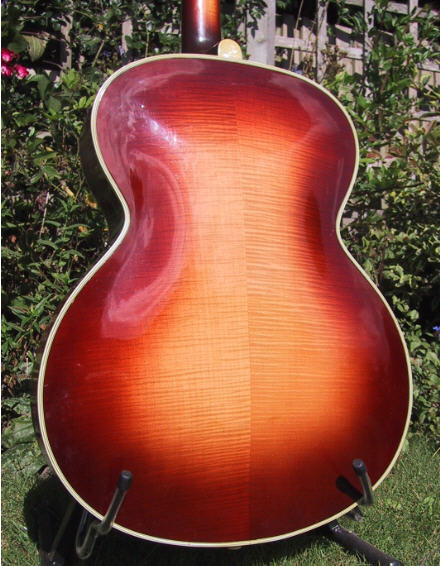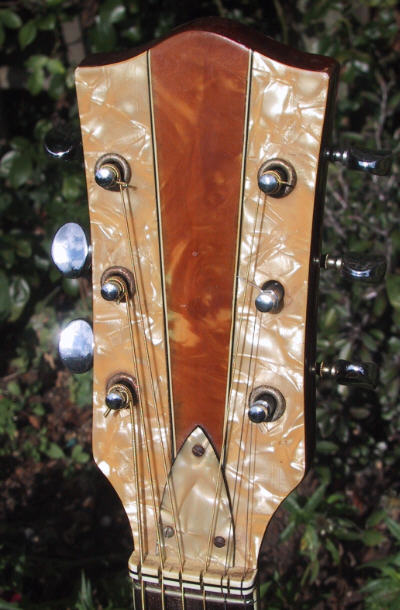 Note that the tuners on this guitar are not the originals.
CHRIS COMMENTS ABOUT HIS HOFNER:
"I bought it new in the NAFFI in Aden for £18 (a lot of money in those days!) when I was serving over there in the UK Armed Forces. The NAFFI (Ed: The British Services Club who, as well as feeding the troops, also ran stores on the military bases which sold everything from washing powder to....Hofners.) seemed to source the US/European Hofner models and not the UK ones (which as you know all had names).
I played in a group there for a while and played/sang at folk evenings we would have on the base - anti war songs to go with our medals!
But it is a long distant memory now."
---
Return to VISITORS' GALLEY - EUROPEAN/US ARCHTOP GUITARS