Late 1950's WHITE HOFNER MODEL 461/S ARCHTOP GUITAR
COURTESY OF RL H :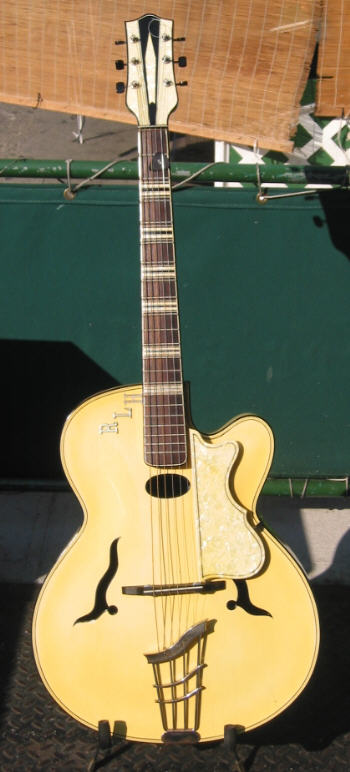 The white finish on this guitar has faded to a beautiful ivory colour.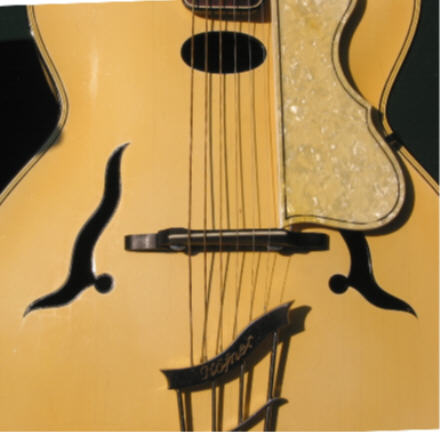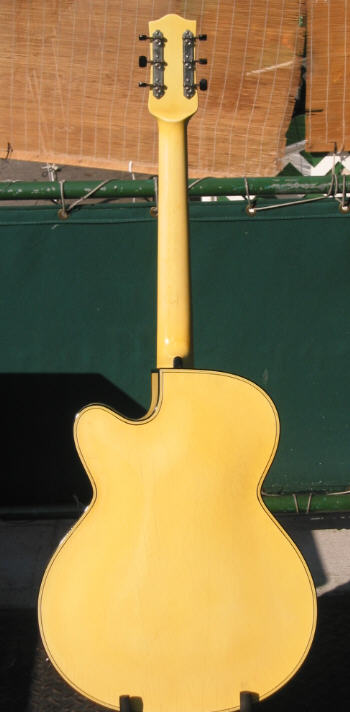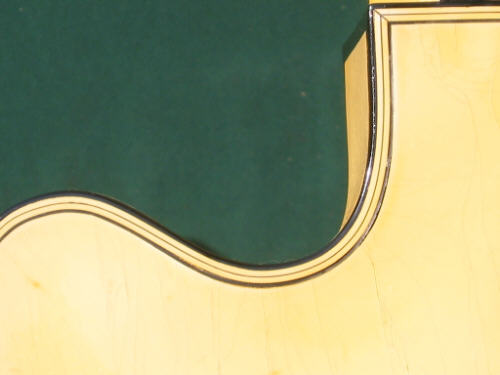 Note the black binding to the body, soundholes, and neck.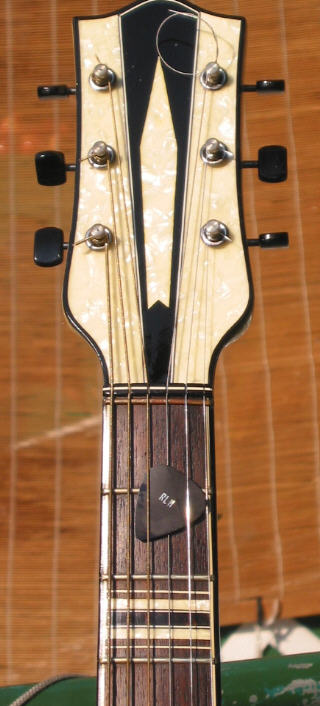 The white and dark (black in this case) pearloid on this headstock has been reversed to the normal Hofner headstock style. Note the black tuner buttons!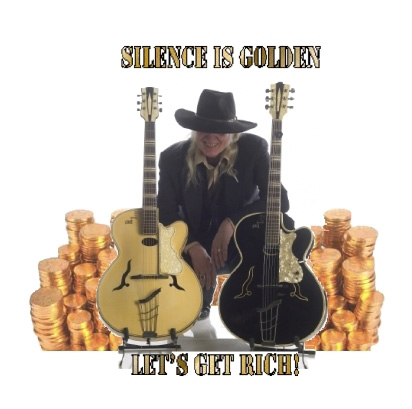 RL H with his two Hofner 461/S archtops on the cover of his latest CD. (By Permission ©Windtide Music: Weinwalker Studios)
---
Return to VISITORS' GALLEY - EUROPEAN/US ARCHTOP GUITARS