c1974 HOFNER MODEL 4578/E3 SEMI-ACOUSTIC GUITAR
COURTESY OF LUIZ RIBEIRO, BRAZIL: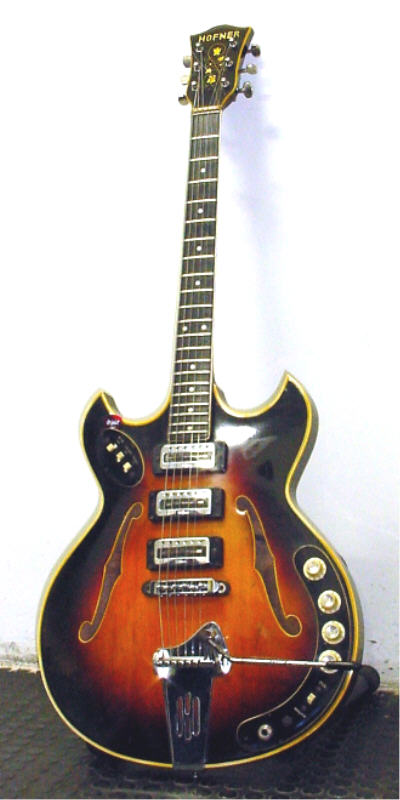 LUIZ COMMENTS ABOUT HIS GUITAR:
I
bought this guitar in 1975, brand new, in a Rio de Janeiro music shop. Well, since that time, some modifications were made: the scale and the bridge (Schaller). The pickguard was retired too. And that's all.
It's a great guitar (I play Rock, Blues and Brazilian popular music) for many styles.
---
Return to VISITORS' GALLEY - EUROPEAN/US ARCHTOP GUITARS