SELMER WESTERN JUMBO MODEL ELECTRIC-ACOUSTIC GUITAR
SERIAL No: 48
PHOTOS COURTESY OF PAUL COOK, NORFOLK, UK: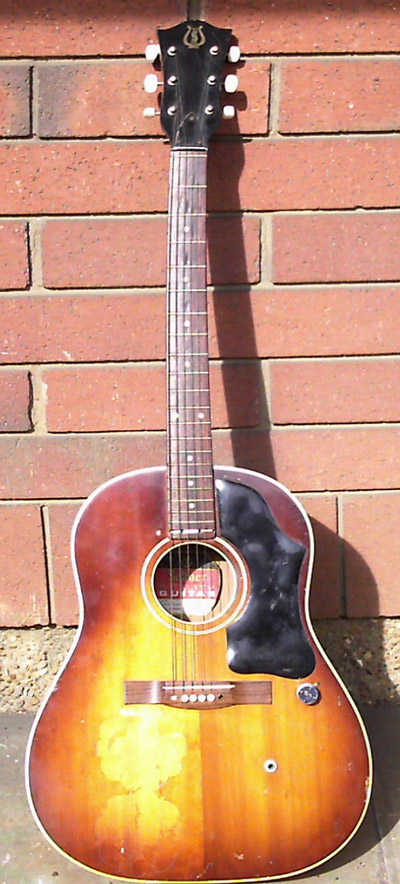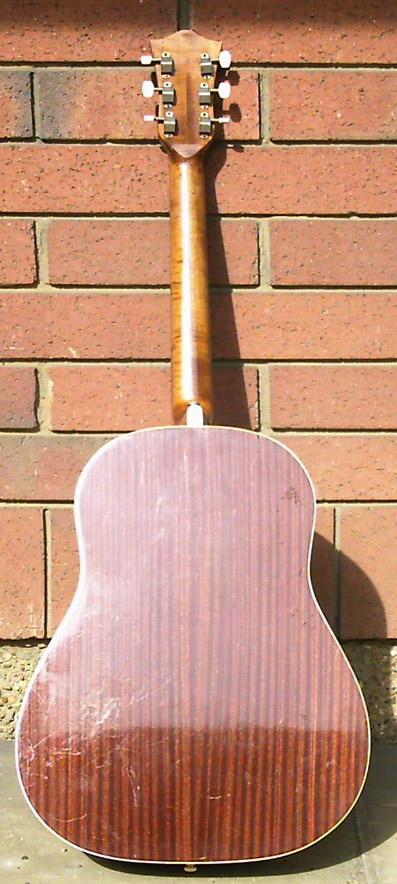 Note the metal volume control knob with the Selmer "S" logo, instead of the usual white plastic Hofner knob.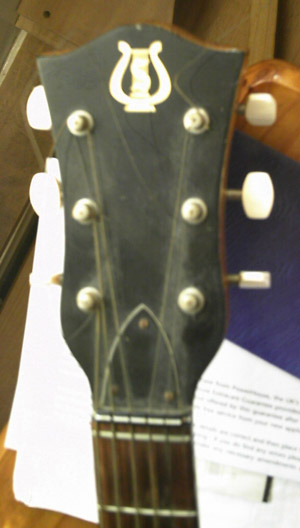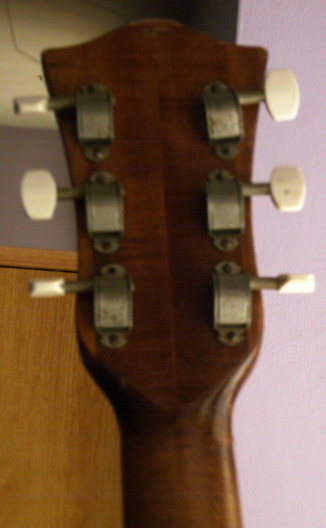 Selmer "Harp" logo on then headstock, and standard Hofner enclosed tuners fitted.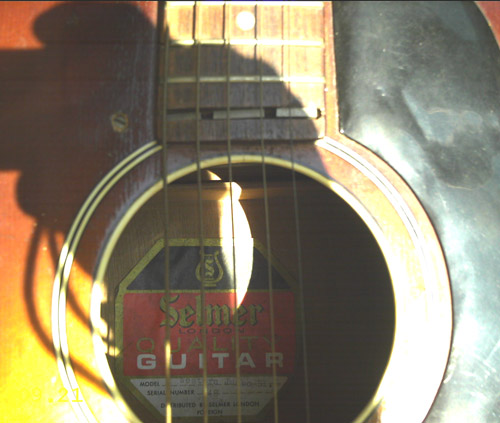 The Hofner fretboard mounted pickup is located at the 21st fret position.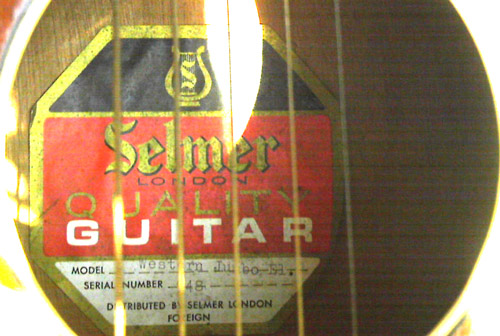 The Selmer label inside the body - with typed text for Model and Serial Number. All very "Hofnerish"!
---
Return to VISITORS' GALLERY - CLASSICAL & FLATTOP GUITARS