SELMER ALL-PURPOSE 50 WATT SPEAKER CABINET - THE BLACK/SILVER PERIOD
CATALOGUE IMAGE: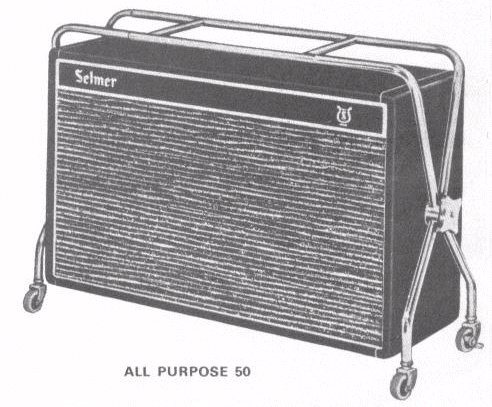 Two 12" Speakers
Rated Output - 50 watts (r.m.s.)
Dimensions - 32.5" x 21" x 11.75"
Chrome Stand supplied as standard.
---
COURTESY OF ANDY JACKSON, ENGLAND:
Andy runs a business dealing in Vintage Guitars and Amps.
Contact ANDY JACKSON VINTAGE GUITARS & AMPS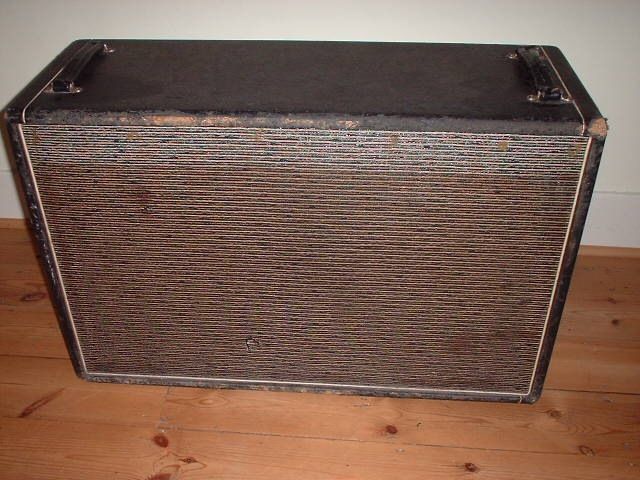 Note: This cabinet has lost the Selmer name plate from the top of the speaker grill - the "shadow" of this is visible in the above picture however.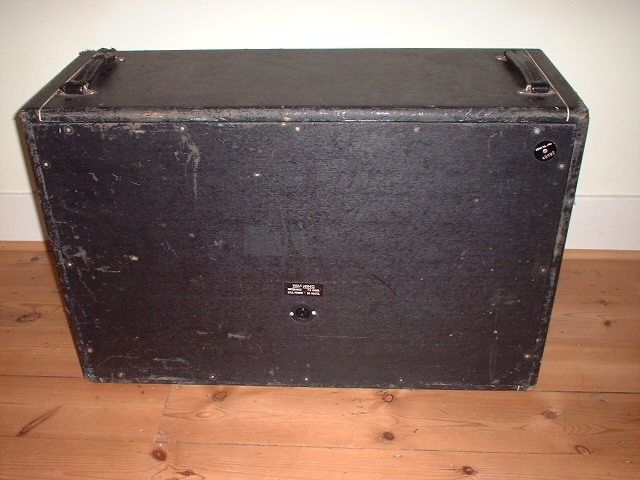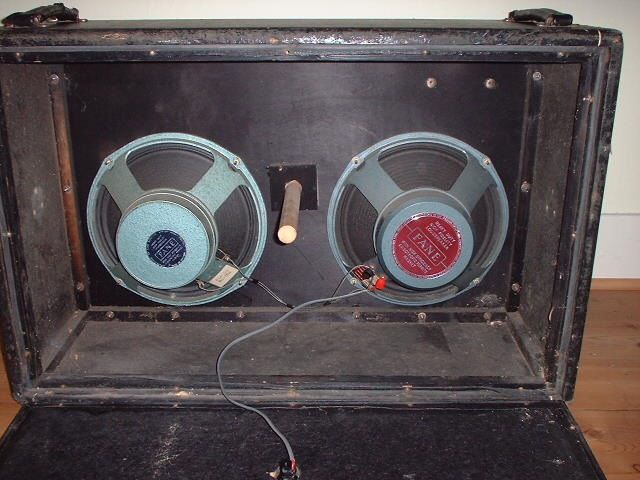 Note the two different types of Fane loudspeakers fitted - we suspect they are original, one being bass resonance and one normal. The cabinet was primarily intended for the T'n'B50, and hence it is reasonable to assume that they were intentionally fitted with treble and bass speakers. Tim has seen AP50 cabinets similarly configured with one red-label bass resonance Goodmans Audiom 61 and one green-label normal resonance ditto.
The bolt holes for the chrome stand swivel spindels can be clearly seen in the centres of the cabinet side panels.

---
Return to SELMER AMPLIFIERS - THE BLACK/SILVER PERIOD