SELMER TV 4 X 10" COLUMN SPEAKERS - THE BLUE/BLACK PERIOD
CATALOGUE IMAGE OF EARLIER TYPE WITH SWIVEL/CASTORS STAND:
LATER TYPE WITH FOLD-BACK STAND ON REAR OF CABINET: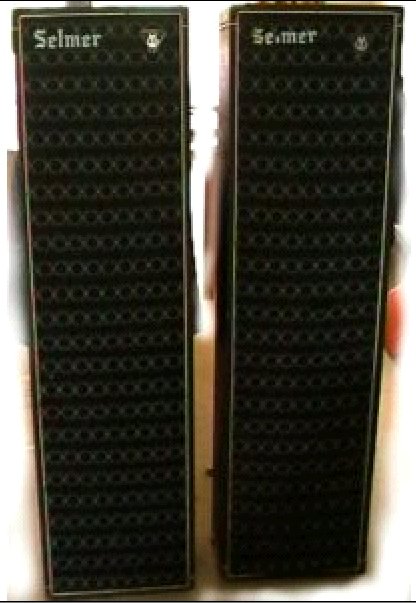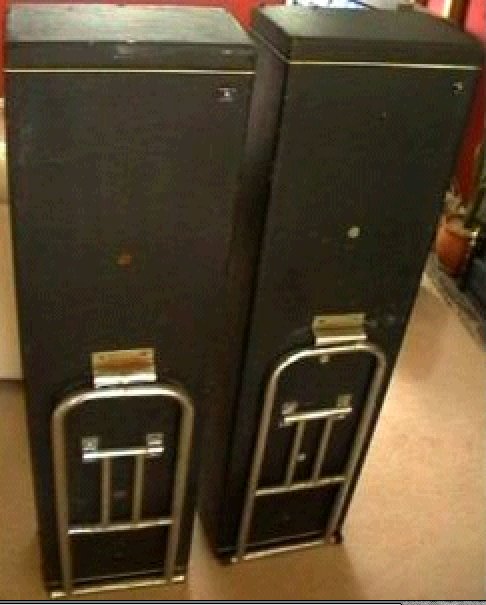 Four 10" speakers per column.
Output - Not stated in Catalogue, but approx 35 watts (r.m.s.) per column.
Impedance - 15 ohms.


---
Return to SELMER AMPLIFIERS - THE BLUE/BLACK PERIOD