c 1966 SELMER TV 4 X 8" COLUMN SPEAKERS (BLUE/BLACK PERIOD)
COURTESY OF DES SIMMONS, UK: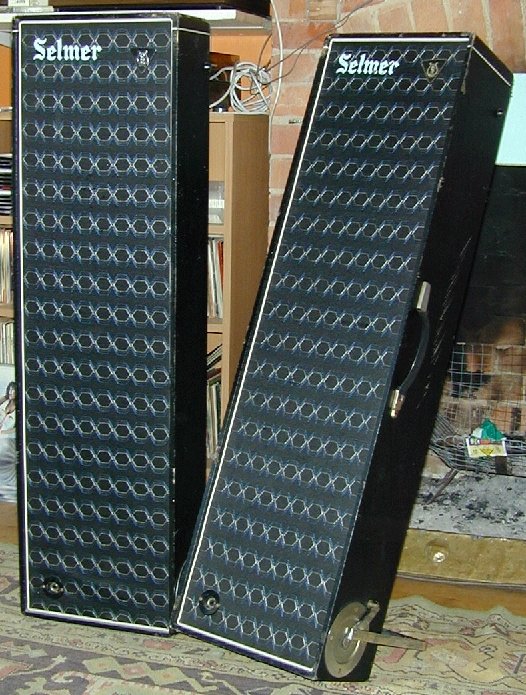 Picture shows columns clamped together using the chrome base stands.
JOHN WEIR: "The TV 4 x 8" columns were brought in mainly to replace the Meazzi speakers which were supplied with the Selmer distributed Meazzi Factotum PA amplifier unit, hence the chrome clamps which held them together for portability. I recall we had some trouble with the Meazzi's mainly due to the unit's own small speakers blowing because they could not handle enough power. In any case, the overall power of the Factotum amp was thought to be too low for many performers who worked in noisey pubs & clubs, which was why Selmer did deals with customers who had previously purchased the Meazzi units in order to fix them up with more powerful Selmer gear."

---
Return to SELMER AMPLIFIERS - BLUE/BLACK PERIOD