KELLY 10 - 15 WATT PRACTICE AMPLIFIER - 1 x 12"
COURTESY OF JOHN CHAMBERS, CHAMP ELECTRONICS VALVE AMP REPAIRS, NOTTINGHAM, ENGLAND AND KRISZTINA HIDASI WHO OWNS THE AMP.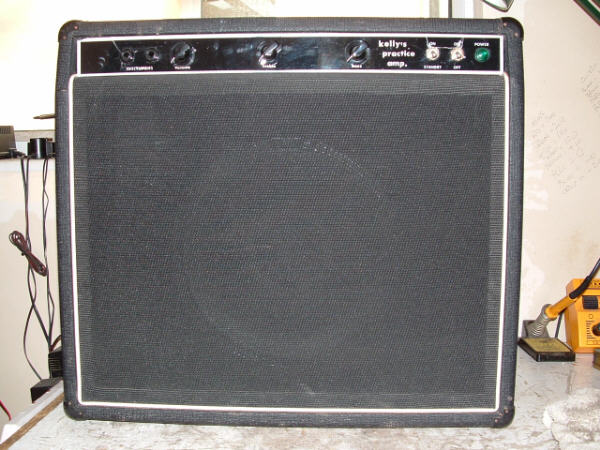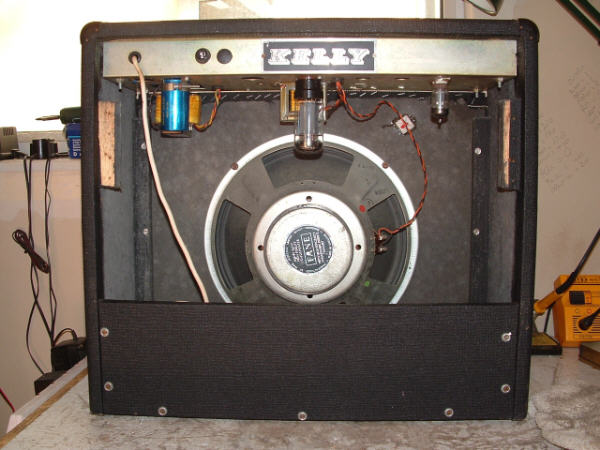 Note: Top back board has been removed to show amplifier chassis.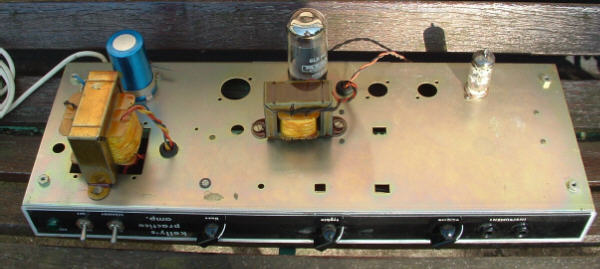 Valves are 1 x 6L6 in power amp section and 1 x ECC83 in pre-amp.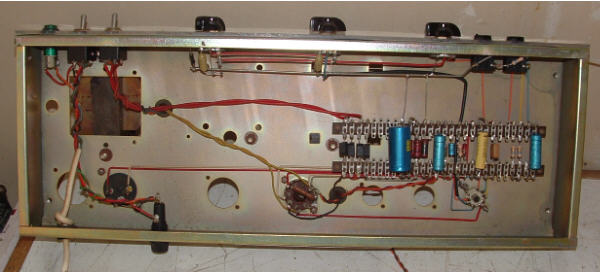 ---
COURTESY OF ANDY JACKSON, LONDON, ENGLAND: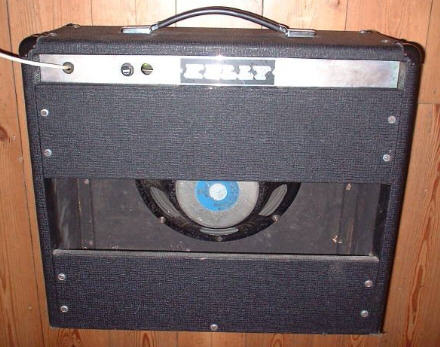 The Fender speaker fitted in this example is not the original. We understand that was a Fane 12" unit.
---
Return to KELLY AMPLIFIERS MAIN PAGE