UNITON SWISSECHO 50 WATT AMPLIFIER HEAD
COURTESY OF GUENTHER VOGT, GERMANY: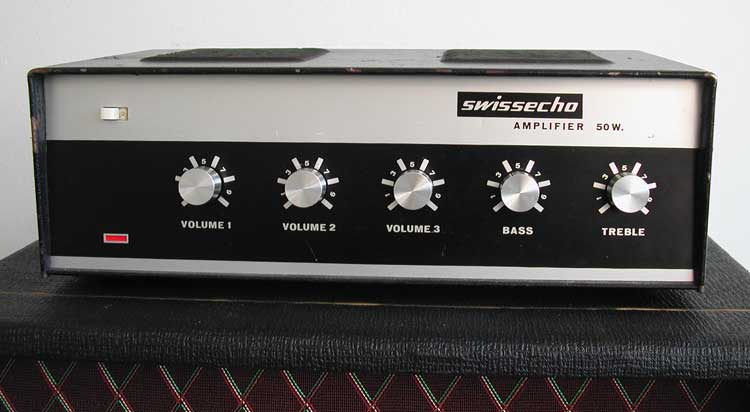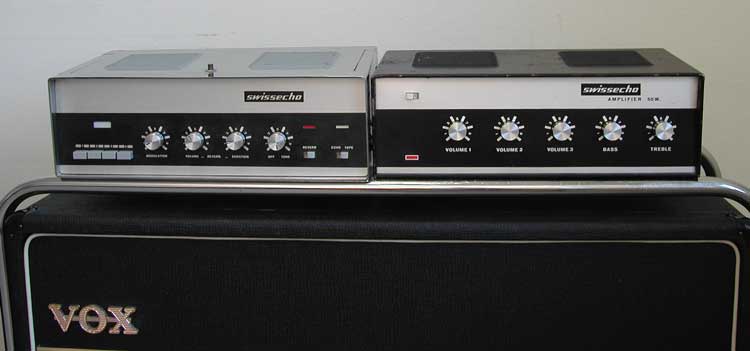 A Swissecho Tape-Echo Unit, side-by-side with the Swissecho 50w Amplifier.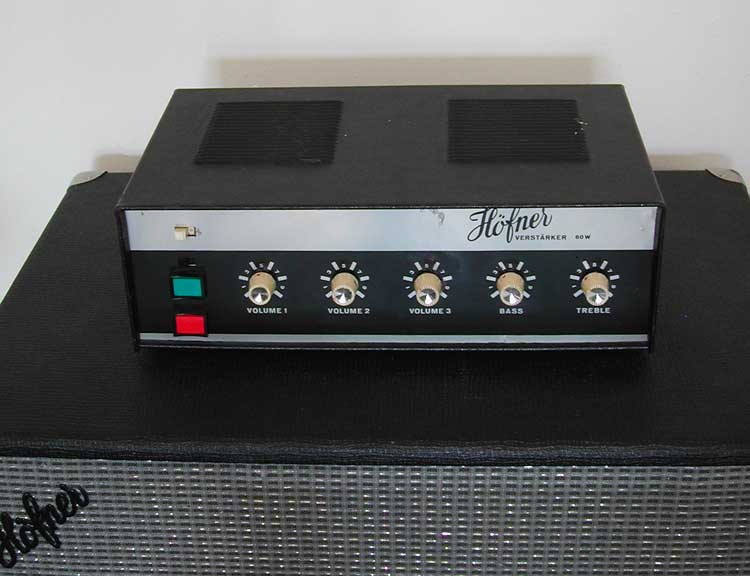 The "Hofner" badged version of the Uniton 50 watt Amp. Note the 10 watt "increase" in output, despite the fact that the internals of the two versions are identical!